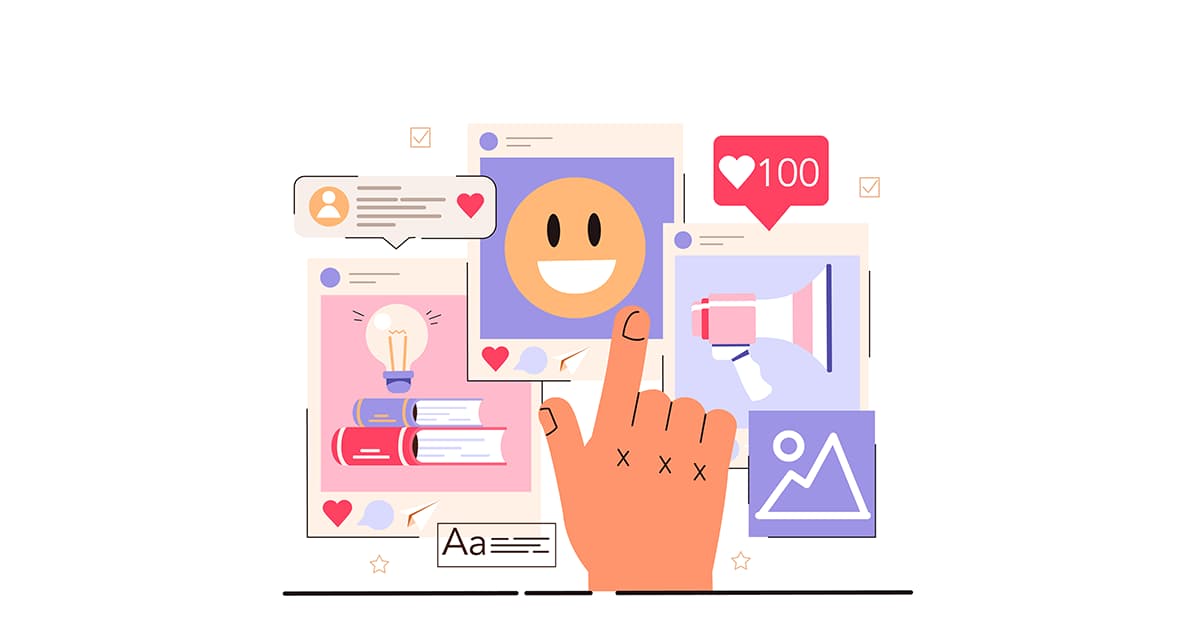 April 3, 2023
Types Of Content Marketing You Can Use: A List
Content Marketing has been a strategic approach when it comes to delivering valuable content to specific audiences. In addition, there are many Types of Content Marketing used by many businesses and individuals in the world.
Digital Content Marketing aims to educate, entertain and inform your audience. So, you need to get familiar with its many content types to utilize this strategy to the fullest.
The Top Types of Content Marketing for Any Business
To achieve Content Marketing success in 2023, you must understand "what your audience needs and values." So, you need to know about Content Marketing first for you to identify which one is best among the rest. After all, marketing content is very effective in building your business' online presence. Here are some of the types that you can use:
Blog Posts
Blogs are one of the top Content Marketing tools that best represent your business. In fact, it's considered the cornerstone of marketing your brand online, as it can comprehensively inform and engage your readers about what your business can offer customers.
Benefits of Blog Posts
Your business can gain significant benefits from blog posts. Therefore, this content type is created to establish an online presence. So, it's no wonder why it's considered one of the best Content Marketing Types you can use for business.
So, using blogs gives you a fair amount of benefits, like:
Driving traffic to your website;
Establishing authority and credibility;
Engaging with your audience;
Improving SEO;
Increasing brand awareness; and
Generating leads.
Source: Oberlo.
Tips for Creating Successful Blog Posts
Firstly, you must stand out from the crowd by creating a blog post that will grab your target audience's attention. To do that, you must:
Know your audience;
Choose the right topic; and
Use some compelling Calls-To-Action or CTAs.
Infographics
You can present data and information creatively through the use of infographics. This particular marketing content gives your target audience another level of visual stimulation. Also, with an infographic, you're able to represent data more clearly, making it more appealing to the eyes.
Importance of Infographics
Infographics are an effective way to visually represent complex information. Thus, it's vital for marketing, as it:
Positively attracts audience attention;
Increases engagement; and
Reaches more people anytime and anywhere.
How to Create an Effective Infographic
A relevant and compelling infographic will give your business a boost. To create an effective one, follow these steps:
Define your objectives.
Research and gather information.
Determine target audience.
Choose colors, fonts, and styles.
Create infographics.
Promote and share it with the world.
Video
Video Marketing is one of the most strategic Content Marketing examples for promoting your business. In addition, you can effectively market your product and service to your potential customers through an appealing channel.
Thus, it's a wise choice to use a video when promoting your brand. Marketers should think of better Content Marketing Ideas that click with their target audience.
Source: Wyzowl.
Importance of Video Content
Videos have been an essential part of marketing content. In fact, video content is said to be the most successful-performing content type. Thus, it's a powerful tool for enhancing your brand's visibility and promoting your business to the world.
Therefore, you can expect positive outcomes when incorporating videos into your promotional efforts. Thus, video content can:
Attract attention;
Increase conversions;
Build trust and credibility;
Boost SEO; and
Support multiple goals.
Tips for Creating Engaging Video Content
You can engage your audience by creating interesting video content. So all you have to do is to plan out the process and execution for better results. For instance, you can begin with the message that you want to deliver across and what story you want to tell. Then, you can use visuals and sound and skillfully optimize the video to the fullest.
Social Media Posts
Market your brand on Social Media for better exposure and results. Thus, you should make use of the many Social networks or platforms available and create content that best represents your brand. Then, share it with your potential customers through Facebook, LinkedIn, Twitter, or Instagram. With this, you're able to market your business effectively and efficiently.
Importance of Social Media Posts
Strategizing your Content Marketing is made easy when you use social media posts. As a result of using Social Media to reach a wider audience, you can:
Increase your brand awareness;
Drive significant organic traffic; and
Increase your business' visibility to the world.
Thus, you can say that Social Media posts significantly impact your business.
Tips for Creating Successful Social Media Posts
Let's face it, creating a Social Media presence can come a long way. That is why you need to find ways to stand out from the fierce competition in the market. For instance, you can make content that's both intriguing and captivating.
That said, here are some Content Marketing Tips you can follow when creating Social Media posts:
Know who your audience is.
Use high-quality images and videos.
Keep your posts short and sweet.
Use relevant hashtags.
Have a consistent posting schedule.
Email Marketing
Sending regular emails to your followers gives you the opportunity to keep the engagement going. So this form of Content Marketing makes the customers on your email list more aware of the products and services you're offering.
With Email Marketing, you're able to promote special offers and other new releases to the growing population of email users.
Source: Statista.
Benefits of Email Marketing
You can also connect with your audience through Email Marketing. This is one of the more effective Types of Content Marketing that build relationships and drive conversions. Email Marketing offers certain benefits, such as:
Increasing customer loyalty;
Website traffic; and
Brand awareness.
Tips for Successful Email Marketing
Like any other marketing type, you must understand how to create a Marketing Campaign that successfully delivers your message. Therefore, you need to keep your marketing emails concise as always and use a compelling subject line. You can also segment your email list to better increase engagement.
Other Digital Content Marketing Types
Of course, Content Marketing isn't limited only to blog posts, infographics, videos, Social Media posts, or Marketing Emails. In fact, there are other types you can choose from.
That said, we have listed some other Content Marketing Strategies that are excellent at promoting your business in the long run:
Case Studies
Whitepapers
E-books
Webinars
Interactive Content
User-Generated Content
GIFs and Memes
Quizzes and Surveys
Product Reviews and Comparisons
FAQs
Use these Types of Content Marketing and Gain Audience Attraction!
In today's time, Content Marketing has greatly helped businesses in marketing their products and services strategically. So with the ideal content types and effective Marketing Strategies, you can best distribute or share your content with your target audience.
Thus, you can successfully promote your brand without costing you much time and money. After all, you just need to be knowledgeable of the trends and optimize your content accordingly. As a result, you're sure to achieve the marketing goals you set.