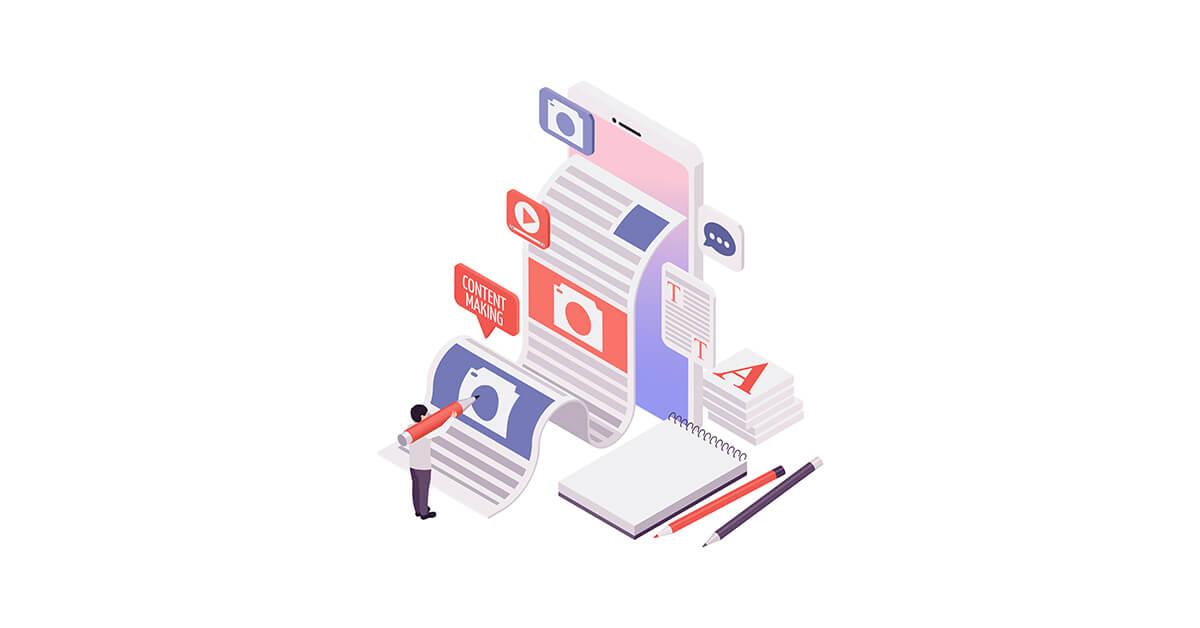 February 8, 2022
Is Content Marketing Overrated?
Are you looking for an affordable way to attract customers to your business? You can have that with content marketing. Do you want to engage with thousands of people without paying for an advertisement on TV? Content marketing can do that for you, too. So, if you have heard from someone that content marketing is overrated, it must be because they want to redirect business their way. Now, let us tell you why it is not overrated!
What is Content Marketing?
Content Marketing is one of the most powerful marketing methods to attract leads and ultimately grow your business. However, this may involve a long process. You need to curate a robust content marketing strategy and remain consistent with it for months to see its effectiveness. Here are content marketing trends that can help you craft your marketing strategy this 2022.
Now, what do people say about content marketing?
As mentioned earlier, some people think that it is overrated. They say that you should place it at the bottom of your marketing priorities. Some even point out that you need to have a decent direct outreach sales system for content marketing to work. Otherwise, you would not have the cash flow and the resources to create content.
Aside from that, some people also say that content marketing does not have many capabilities to turn into direct sales. Because of this, they easily discourage small businesses from employing said marketing strategy. However, as you may have already guessed, these words come from people who do not understand or have ever done it right before.
To them, we say that content marketing is not overrated!
Rather than calling it overrated, we should call content marketing underrated instead. The thing is, it is very effective in driving traffic to your website. However, not many people rate it highly.
It is also not something that anyone can do at a whim. Content marketing requires a lot of time, research, and dedication to create high-quality content for a website or social media platform, for instance.
More than that, it is not that easy to write engaging and compelling content. Writers should keep in mind the need to promote the business side of the story while considering the receptibility of their target market. So, writers need to conduct a lot of research to curate content that informs and educates their readers and helps them with their problems or concerns. Not to mention that they need to make their content unique and catchy.
So, no, content marketing is not overrated.
Why is Content Marketing Powerful?
Now, let us discuss why you need content marketing in your business.
As you have learned earlier, content marketing will require time and dedication. Some marketing campaigns take months and use several platforms or channels to run as planned.
There will also come a time when you have to change or modify your approaches. Changes may happen every month, every week, or sometimes even every day. However, here are some of the aspects of content marketing that remains relevant and consistent until today:
Keyword Research
Through keyword research, you can better understand your target audience. You will also learn how your audience search for your content, services, or products. If you conduct topic research and keyword analysis, you can learn specific data that will help you know what people search. The analysis will include how many people search said information and what format they want it to be presented.
Website Audit
When you perform a website audit, you can examine the performance of your web pages. As such, website audits are essential before you redesign your website or perform large-scale SEO. If you audit your website, you can determine if you have optimized it enough to reach your previously set goals and objectives. In addition, after conducting an audit, you can know which areas to improve to increase web performance.
SEO SWOT Analysis
With an SEO SWOT Analysis, you can determine your website's particular strengths, weaknesses, opportunities, and threats. The analysis is beneficial, especially for those with limited resources. It will help you focus your attention on items that will help provide you with the most significant ROI. After the analysis, you can also identify priority areas in terms of keyword, content, linking, technical aspects, and such.
Competitor and Audience Analysis
A competitor (or competitive) analysis involves researching major competitors. This strategy aims to gain insight into their products, sales, marketing strategies, and the like. In relation, an audience analysis allows you to learn more about the demographics of your target audience, including their needs, interests, and attitudes. Both analyses will help you craft a solid overall marketing strategy.
Planning, Monitoring, Evaluation, and Reporting
When running a business, you need to create a plan with a marketing calendar to provide you with the necessary information to guide you in your projects or activities. You also need to monitor your projects to ensure they are going according to plan. Finally, after accomplishing a project, you need to evaluate every aspect of its implementation. Then, from everything mentioned, you can create a full-proof report for future reference.