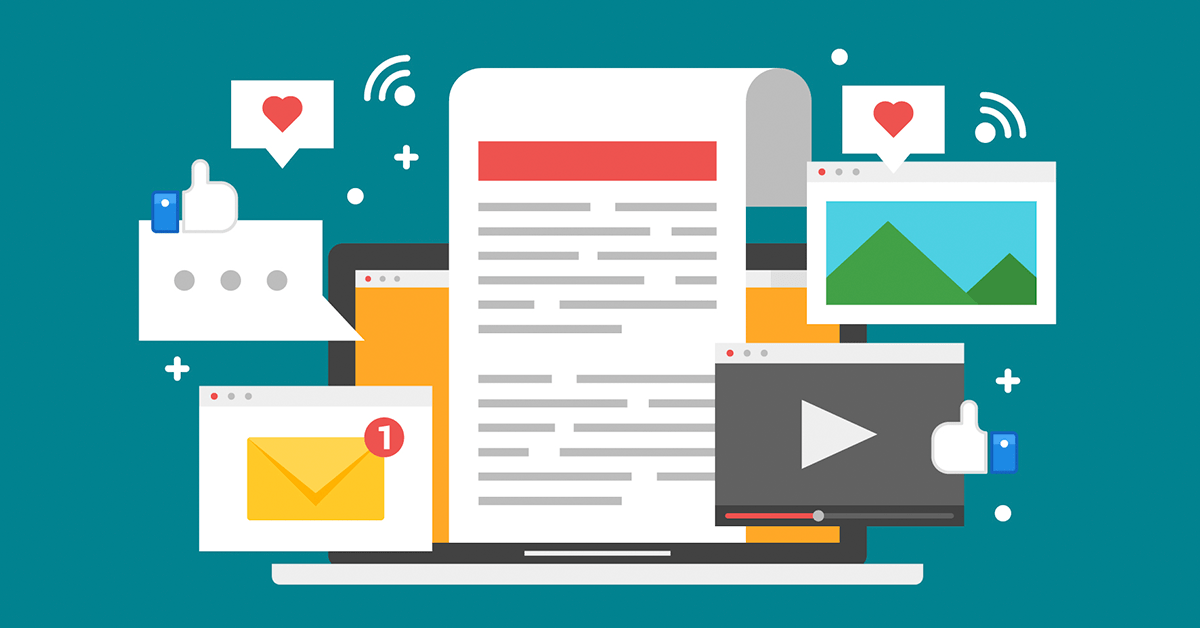 December 28, 2021
2022 Content Marketing Trends for Brands!
You've (probably) seen our articles on 2022 SEO and PPC Trends, now get ready for 2022 Content Marketing Trends! Yes, Content Marketers, it's been a hard couple of years. Among other things, physical store locations had to limit the number of visiting customers. Other employees had to work from home. As a result, people aren't socializing as they did in the past. And worst of all, the Marketing landscape had to continue — primarily in the digital capacity.
So what's Content Marketing again?
Digital Content Marketing means marketing your business or brand on a digital platform. Of course, one has to design and create that content! So any content that helps spread the good word about your brand falls under Content Marketing!
Not only that, but some Digital Marketers' skills got rusty between 2020 to 2021! In a report by the Content Marketing Institute, Content Marketing skills had fallen out of practice by -4%. It was second only to Analytics and Data, at -6%.
Digital Content Marketing Trends for 2022!
The Coronavirus pandemic led to "an inevitable surge in the use of digital technologies," so this is your chance to take up Digital Content Marketing! And to help you prepare for that, check out these 2022 Content Marketing trends!
Generating Top quality content without sacrificing time
You can't have Content Marketing without the content! Also, the content has to be decent! So how do you judge whether your content is top quality or not? Well, E-A-T is the answer. They are the qualities that help determine if content can be considered necessary to Google users. The pro tip here is to get with the 2022 Content Marketing trends: if you win over the users, you win over Google. In addition, you can have your content automatically generated, which optimizes your content.
Focusing more on consumer intent
Taking keywords at face value isn't always bad. However, honing in on what the people want is gaining traction! For 2022, Content Marketing trends will need to connect to the needs of their audience. For this, learn your customers' needs using feedback. With that, you can redirect efforts into catering to your customers! Once you generate the Content Marketing materials, you'll find that you have a much easier time targeting your audience.
Better Content planning using data, especially real-time data
Always be aware of the trends. As a general rule for this 2022 Content Marketing trend, use your data to plan your every move! Consider using analytics providers like Matomo Analytics! Of course, it's up to you how often you check analytics, but you can choose between checking in monthly, weekly, or even daily! However, technology has progressed so much that you can look at your metrics in real-time. This way, you can find any issues — for SEO or otherwise — with your content before your audience does.
Getting on the Google Search Engine Results train
Getting on Google's good side means taking on a few measures. Now, it's not that hard to get to the top of the results pages! So, you need excellent Link Building strategies and decent keywords with less competition. Following this Content Marketing trend for 2022 means that you have to apply Google's guidelines. Also, you can use specialized visual media such as snippets, carousels, image results, and stories for a leg up on the SERPs! After all, humans are visual creatures, so anything visual can boost your content marketing. Speaking of which!
Incorporating more content that's not text-based!
Text, while informative on its own, can get somewhat dull. As we mentioned earlier, humans like to look at pictures! According to the trends, incorporating voiced and visual content will reward you when marketing in 2022! Along with your text content, consider creating infographics or short-term videos. In general, shorter-form content is excellent for people who like to scroll on their socials!
Additionally, one can fuse forms of particular content types. For example, having a video with subtitles! Videos are perfect for people who are hard of hearing or have a tough time following through with dialogue. Plus, Augmented Reality and Virtual Reality are starting to gain steam in the Content Marketing landscape.
Telling better stories
People love good stories — young, old, tech-savvy, or otherwise. If you apply good stories to your Content Marketing, you could be covered in this 2022 trend! Of course, you need to balance following SEO practices and Google guidelines. However, storytelling-based Web Content Marketing could be your selling advantage!
So even as we focus more on the needs of digital platforms, make sure not to forget the human element of your brand. Play to this element, and chances are your audience will pick up what you're trying to tell them.
Are you ready to tackle the 2022 Content Marketing landscape?
So let's face facts: the new normal forced us to readjust how we function. Consumers took their transactions to the digital world. As a result, businesses with more robust Internet presences fared better than those that didn't. Therefore, Content Marketing is crucial to Digital Marketing strategies. With the opportunity presented today, things can only go up from here!. So for 2022, there are a few choice trends one can hop on.