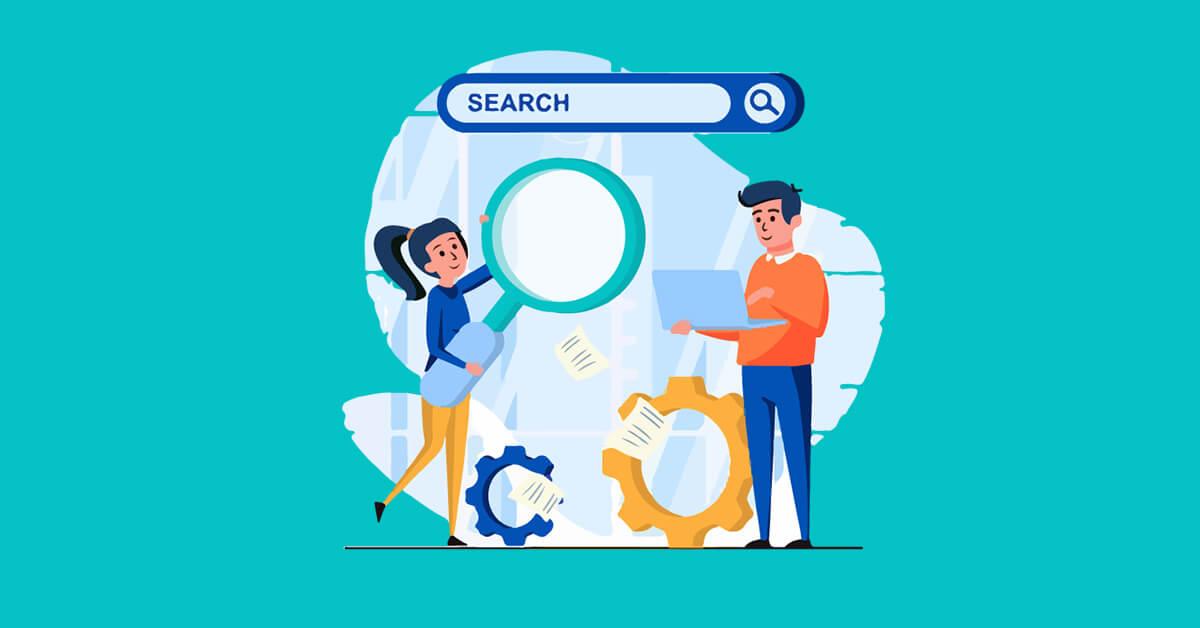 December 21, 2021
2022 SEO Trends for Topics and Research!
It's been a long 2021, with twists, turns, and surprises! And we're not just talking about current events. Digital Marketing in 2021 came with its trials and tribulations, but it's about time to look back and go over your progress. Digital Marketing in 2022 may have different Trends, but you might even find a couple of patterns from 2021! Now you're probably aware and familiar with the nature of SEO practices. However, your SEO methods need to be adjusted regularly. Also, it calls for info on 2022 SEO Trends! So before looking to the New Year, you'll want to know 2022's SEO Trends to add to your methods for Digital Marketing.
Digital Marketers: Come prepared for 2022!
Business covers a wide array of industries, and within those industries are various people with different competencies and experience levels! Yet, you compete with them to gain the attention of potential customers. Therefore, a Digital Marketer has to keep up to date with trends, especially the trends for the upcoming new year! So before 2022 begins, Digital Marketing experts should get a headstart on their SEO methods. There is a long list of 2022 Trends for SEO! Here's a list of the most important ones:
SEO Topics and research trends in 2022
Voice Search
Voice Search can be a win for accessibility — and a win for your SEO methods! Lately, people have been relying on Siri, Alexa, or even Bixby for search results. According to Juniper Research via TechCrunch, smart devices like Amazon Echo and Google Home will be installed in 55% of American households by next year. People use Voice Search to bypass the need to type their queries manually, but they'll give up on their search efforts if the recognition can't decipher their words. So, take advantage of this upcoming 2022 SEO trend by using longer phrases or keywords, plus complete questions!
Video Marketing for SEO
Video content boosts interest and engagement by a lot. "86% of businesses" use video to market their brand. If you're a Digital Marketing expert and haven't waded into the Video Marketing Content pool, there's no time like the present! Additionally, Social Media platforms focused on videos like YouTube, Instagram, and Facebook are perfect for your SEO methods. There's a thriving sea of video content out there with users aplenty. To get the most out of this 2022 SEO Trend, make sure that you include essential information. Naturally, one should include keywords, plus your channel and video information!
Semantic Keywords & Search Intent
Primary keywords are all well and good; they usually do the trick and help search engine users find what they're looking for. However, that's not going to cut it! Of course, user experience is the name of the game. Semantic Search looks into the underlying context of the search query! Thus it also picks up on secondary keywords. So, to answer this 2022 SEO Trend, you'll want to optimize for user intent! Do this by having user intent in mind when creating your content. But if you're worried that you won't get the attention of search engines, catering to users means getting on the search results pages!
Judging the Quality of Content with E-A-T
You can't rank content that's not valuable to users. Just as the customer is always right, Google users will always take priority. Therefore, you should have a robust content profile to rank high on search results pages! Jumping on this 2022 SEO Trend means utilizing the concept of E-A-T, or Expertise, Authoritativeness, and Trustworthiness. Thus, you should exhibit deep knowledge of your subjects and thus become a renowned source of content! With Digital Marketing experts following these methods in 2022, SEO rankings will gain a massive boost!
Core Web Vitals and Improving Page Speed
Focusing on Core Web Vitals to improve user experience goes a long way. User experience generally means that your webpages should load as quickly as possible. After all, the sweet spot for loading page speeds should be less than 5 seconds long. Should a site load for over five seconds, you'll have a double-digit bounce rate on your hands! Also, this 2022 SEO Trend includes how responsive a webpage is, as users will leave if a website doesn't respond to clicks. So before you get to work on this, you'll want to check on your page stats here. Additionally, you should regularly audit your website for Core Web Vitals.
Local SEO
Location-based SEO, especially Local SEO, marches on! Up until recently, there was a worldwide dilemma on visiting physical locations. However, Small and Medium-sized Enterprises or SMEs tend to rely on Local SEO for business! So in 2022, this trend will involve Google My Business, which means Digital Marketing experts have to get on it! So you'll want to optimize your account to be in line with SEO methods. To do so, you have to define your store location and add your business information! In addition, you need to rack up reviews to raise customer trust.
And here are some honorable mentions for 2022 SEO Trends:
Artificial Intelligence for SEO.
Accessibility.
Algorithms (for example, BERT and MUM).
Consumer Journey — Linear or otherwise.
Content Distribution.
Conversational Queries and LaMDA.
Featured Snippets for Mobile.
Longer Original Content.
Mobile Friendliness.
Online Shopping and Shopping Graphs.
Ranking Excerpts instead of Pages.
Refreshing Existing Pages or Content.
Social Listening.
Technical SEO.
Ring in the New Year armed with 2022 SEO Trends!
Technology has made leaps and bounds as of late. Not to mention, time marches on, and we're about to close out 2021! So while it's generally a time for people to enjoy the holidays with family, business never stops.
The Digital Marketing industry changes frequently; Digital Marketing experts should always prepare for change. So, best to brush up on SEO Trends constantly! There's no better time to do so than now, before 2022 rolls around. Also, we have Trends articles on Content Marketing and PPC for your consideration!