June 15, 2022
Skills Required for SEO and SEO Professionals this 2022
Today's digital world has a greater focus on businesses in the online space. Thus, SEO Professionals are becoming more and more integral for companies. But although anybody can easily become an SEO Professional, not everyone can be good at it. That is, unless they possess certain key skills. So, if you're planning on making a career in this industry, here are the six essential Skills Required for SEO professionals in 2022.
Essential Skills Required for SEO
Critical Thinking Skills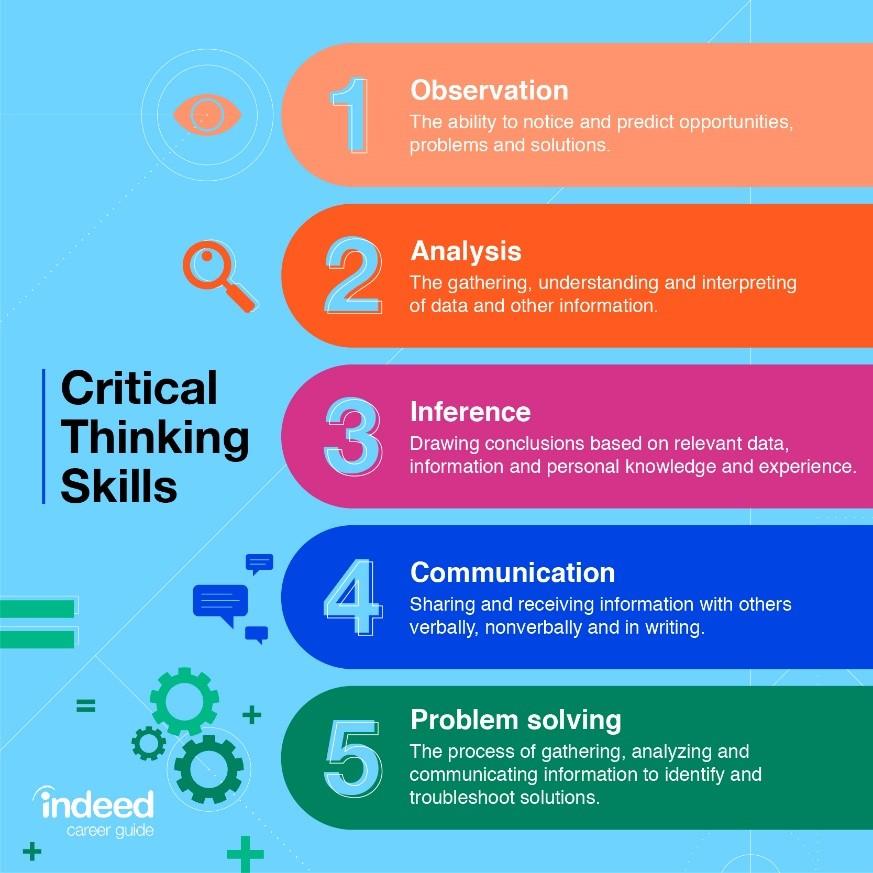 Source: Indeed.
It's important to remember that no two SEO plans are alike. Every website is different, and 200 factors impact a site's search engine ranking. This is why one of the Skills Required for SEO experts is critical thinking. 
Professionals need to have the critical thinking skills required to assess the situation and propose necessary solutions. 
You can learn from the previous campaigns you've made. But you can't apply the same strategies because each client and their problems differ from one another.
Aside from that, you will also need to observe the current market and content trends. As SEO Professionals, you have to be constantly aware of the market. You have to study existing and competing campaigns as well.
After all, this is an industry where everyone eventually learns from one another. However, to be a successful SEO Expert, you have to be critical of your surroundings.
So be wise when making decisions! Study, observe, and analyze. This will help you to create effective and efficient Content Marketing Decisions and solutions that your client needs.
Management Skills (For Your Work and Yourself)
Another skill that you have to practice and instill within yourself is your management skills. Such skills apply to both work and your everyday life. Since these two are inevitably linked, they will ultimately affect one another. After all, to be able to become efficient with your work, you have to learn how to manage yourself.
This is important, especially in SEO where organization is a key to a smooth sailing work operation. Having good management skills means having the following:
proper time management;
organization;
prioritization; and
proper project management.
Learning how to be organized helps you know what and when to prioritize, which are essential skills in handling projects. This will help you define, plan, and know when to execute said projects for your clients.
You can use different tools to help you practice your management skills. Some excellent examples are task management tools like Trello or Asana. In addition, there are Marketing Automation Tools and Content Marketing Calendars to keep track of both your work and your keywords, etc.
Data Analytics and Research Skills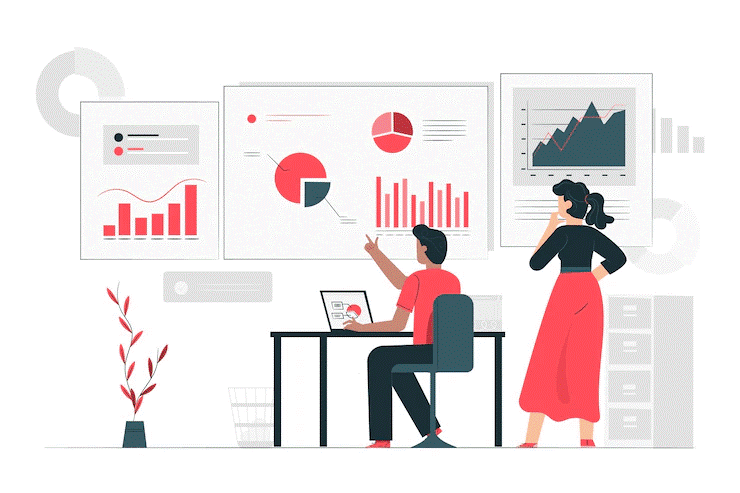 It's not a secret to say that Analytics is the backbone of SEO. This is why other Skills Required for SEO are Data Analytics and Research Skills.
This can help you know what works for you, and what doesn't. Through Analytics, you'll be able to identify problems in your campaign. In the process, it'll essentially help in creating effective Content Marketing Strategies on how to resolve those problems. 
SEO Experts should also be able to read the results of their Analytics and interpret those findings. But, professionals need to know more than that. 
So, you have to take action on those findings, applying them to achieve continued success. With that, you would also need the necessary research skills for your data analysis. This can help in creating content like generating the right keywords and in any data-driven analysis or research. 
Since Search Engine Optimization is a report-based process, without strong analytical skills, measuring or defining a campaign's success would be difficult – even impossible.
Tip: To hone your analytical skills, you can get certifications like Google Analytics Certification. This can help significantly in boosting your resume as well.
Technical and Programming Skills
While SEO Experts don't have to be Web Designers, they should understand the basics of website design or risk losing credibility with clients. After all, first impressions are related to design 94% of the time!
An SEO Specialist has to be a rare breed of a marketer. So, they need an understanding of how to merge web design and SEO Strategy in a way most Web Designers would not necessarily like, but appreciate later on.
As SEO Professionals, you're often asked to recommend:
page speed;
rendering;
lazy loading;
server-side redirects;
microdata tagging; and
basic HTML tags.
All of this goes a lot easier if you can speak with the developer and offer insights rather than just demands.
It's also important to know two essential tools commonly used by SEO, Google Search Console and Google Analytics. According to SemRush, this is frequently the most sought skill in SEO job descriptions by 47% of companies.
This is why, as mentioned above, it can be helpful for you to gather certifications for you to learn more and enhance your resume.
Creative and Technical Writing Abilities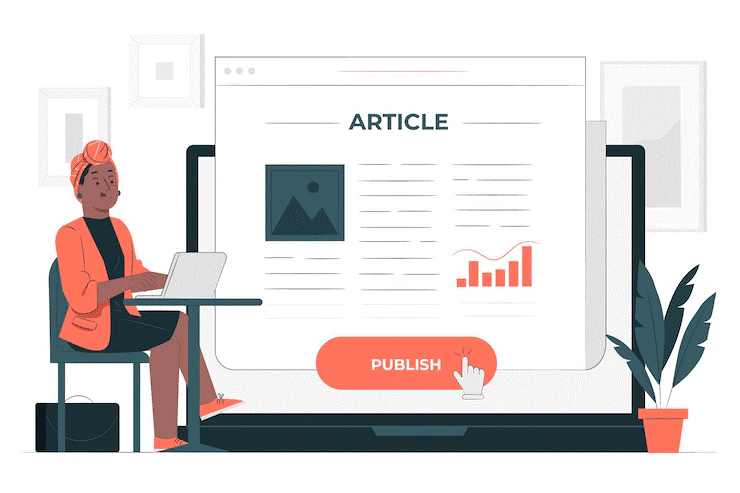 Successful SEO Professionals are known to be creative and versatile, especially in writing. You need to know which tone to use and when to use it. This also means that you have to know how to incorporate your creativity into the technical projects assigned to you.
You need this creativity especially in creating or writing unique content. So your content must set you apart from the competition by capturing the attention of your audience.
Writing different topics can get challenging too. But, there are different easy ways to find Content Marketing Ideas like:
going through similar published content;
listening to the customers themselves;
listening to the feedback from the customer service team, etc.
Additionally, you must practice your link-building strategies. This can help significantly with your SEO rankings, and traction overall.
Remember, the content that you will essentially release is the product of your collective skills and effort. Thus, to be able to write good content, you have to apply various skills, such as for in-depth research skills.
Communication and Social Skills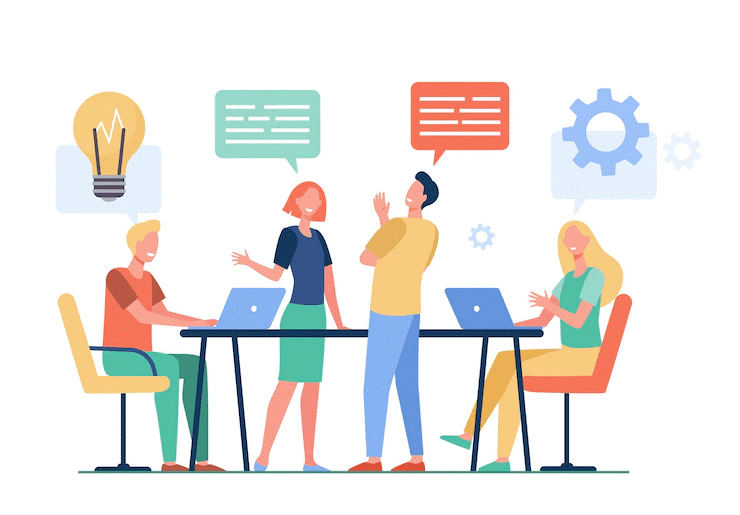 Last but not least of the Skills Required for SEO are Communication and Social Skills. Being in a team where you are assigned as the SEO professional or expert, you will work with different individuals. So, to work effectively with them, you have to be able to communicate properly.
As an SEO Professional, you're essentially the bridge between the technical and creative marketing efforts of the team. So relaying those ideas and communicating well with them is crucial for an effective campaign.
You have to know not only just how to present this to your clients, but also when and how to listen to the people involved and compromise with the solutions needed.
Thus, this is where your critical thinking skills and communication skills work together.
So you have to be able to make the sound and an unbiased decision that is best for the project. At the same time, you must also ensure that you're relaying it in the best way possible so all of those involved understand.
More than that, you'd also need communication skills especially for speaking with your clients. Of course, the way you communicate with them determines your future relations and transaction with them. So if you fail to understand what they want, then they may not want to come back.
So, when speaking to them make sure you understand what they need, and communicate what you can offer to them. Never oversell, but make sure to create a common understanding. Your social skills are also needed to ensure that you keep a good relationship with them.
FINAL THOUGHTS
All of these and more are the Skills Required for SEO. With it, you can become the best professional Search Engine Optimization expert you can be. But along with these skills, you have to add commitment and dedication.
SEO is an evolving industry and what goes around comes around. And what comes around sometimes doesn't stick around for long.
It can be a constant battle of constantly creating – generating the content, formulating solutions, etc. And it can get exhausting.
But if there's anything that can help push you through with your growth in this career, it's being committed and dedicated. These can be enough to push you through this challenging yet exciting learning and growing process.
Once you get the hang of it, you'll see then that it was all worth it.
Explore the potential that you can have in SEO now! Practice these skills because you just might be the person that this industry needs.