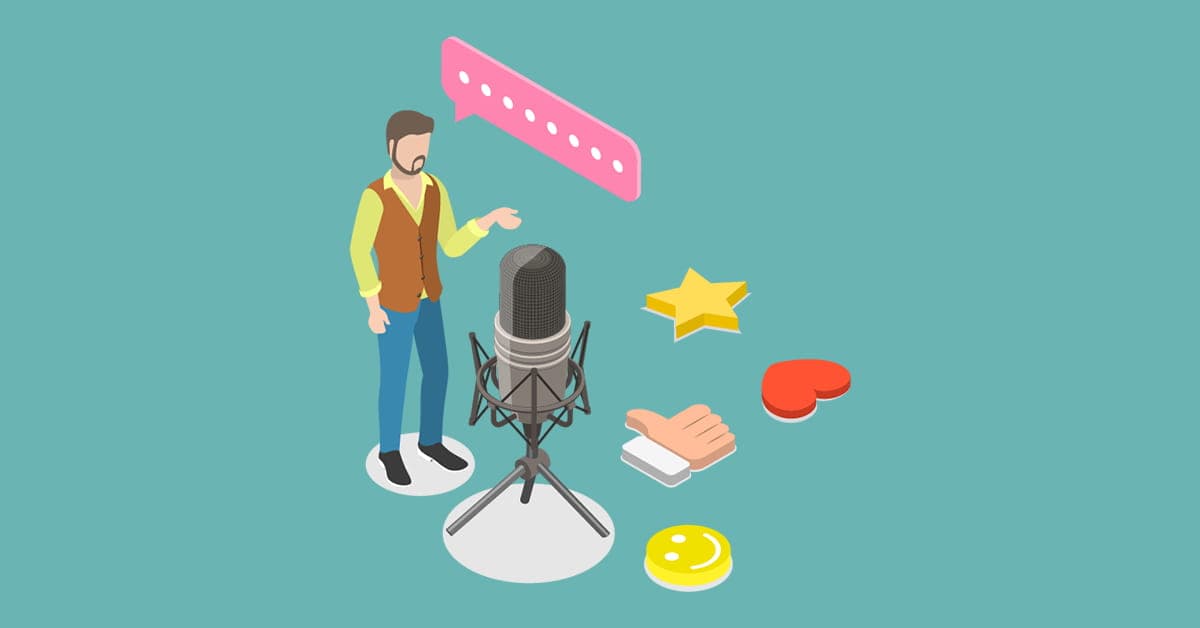 October 6, 2022
Podcast SEO Best Practices to Boost Your Podcast's Reach
In 2019, Google announced that podcasts had gained acceptance as part of a comprehensive SEO Strategy. Thus, it would make podcasts appear on Search Engine Results Pages and make them playable. So, Google has significantly influenced the increase of podcast visibility in SERPs. However, how do you influence people to listen to your podcasts? There are circumstances in which listeners might have to listen to your podcast but don't merely finish or listen to half of it. Fortunately, Podcast SEO Best Practices are your guide to boosting your SEO.
Podcasts also need optimization as much as a website does. You will need a promotional plan such as Podcast SEO to optimize your content for search intent. This way, you can enhance search engine rankings. So, it's essential to boost your podcast's online presence and attract more listeners and potential clients to your podcast.
What is Podcast SEO?
Podcasts refer to episodic digital audio files that are available for downloading and streaming. Thus, businesses can create a podcast channel and use it to:
provide a brief explanation of critical information to audiences;
share interviews with industry experts; and
explore various topics related to their business.
Optimizing your podcast using optimization strategies for search engines gives potential listeners opportunities to discover you. Through them, you can display your show on the SERPs instead of waiting for people to see your podcast on different podcast applications. There are over 383.7 million podcast listeners around the globe, and you need to take advantage of the numbers.
Since every podcast app is also a search engine, optimizing your podcast through keywords allows it to appear on the first few results of various podcast apps. Several studies conclude that 67.6% of clicks are done on the first page of search engine results. Therefore, if your podcast ranks high on SERPs, it will be more accessible for listeners to find your podcast on Google, in addition to various podcast players.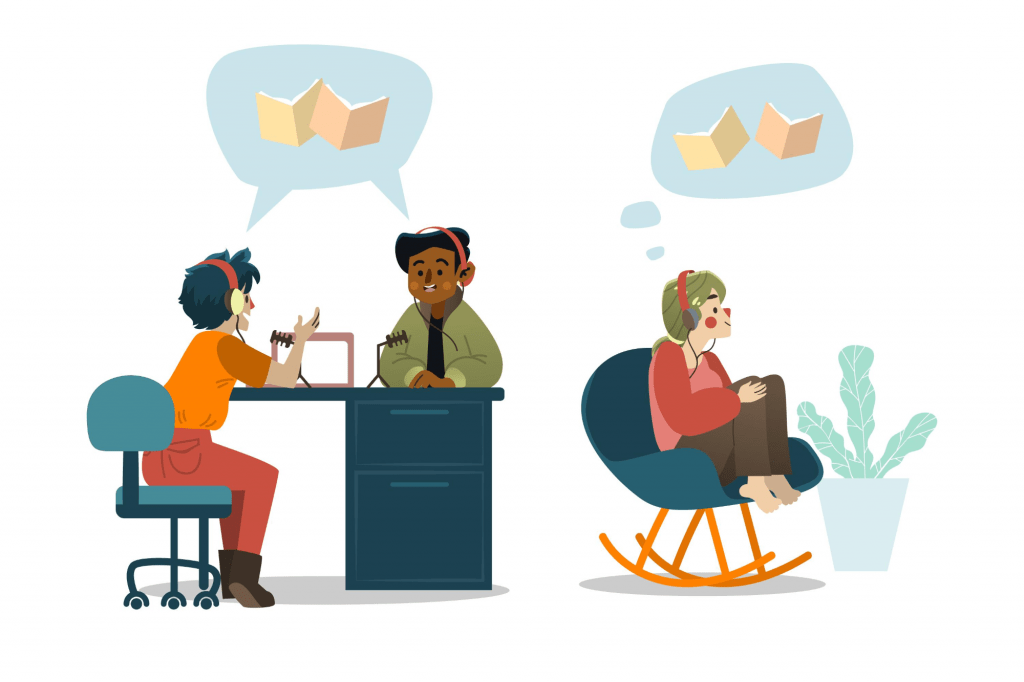 Podcast SEO Best Practices
Create a Business Website
The first step in boosting your SEO through podcasts is creating a podcast website or webpage. In launching a podcast, it is essential to have a service where you can host it. Apart from your hosting page service, you'll need to dedicate yourself to one website or create a new one. One of the many Podcast SEO Best Practices states that the more websites you have, the more opportunities for Search Engine Optimization.
Utilizing an existing website for your new podcast can be beneficial to you. As a result, you won't need to create and develop a new one from scratch. However, creating a new website for your podcast can be a wise option for Podcast SEO. After all, an entirely new website can raise your organic traffic. The following are things that must be included on your podcast's webpage:
the show's name;
a description of the episode performance;
unique cover art;
an email subscription button; and
social share button.
Boosting Your Show's Description
One main piece of content that must be optimized for search engines is your show description on your podcast website. After all, a show description will appear in various places such as:
your host's website page;
your show's dedicated webpage;
podcast players like Apple Podcasts, Google Podcasts, Spotify, etc.;
different Social Media profiles intended for your show; and
on search results pages.
Thus, your description must be 600 to 800 characters long. Additionally, keywords should be naturally inserted wherever appropriate as part of Podcast SEO Best Practices. Aside from that, when constructing your show description, you must:
determine your show's identified target market;
create a list of keywords related to your show for ranking purposes;
decide how frequently you'll upload episodes; and
discover what makes you different from other podcast creators.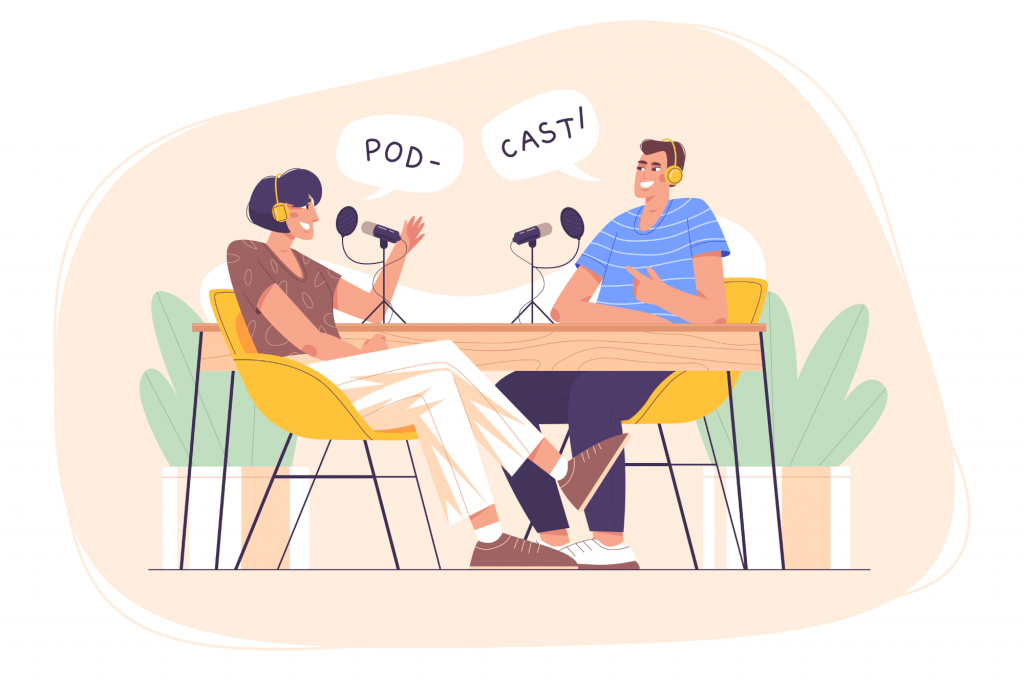 Utilizing Relevant Keywords and Structure per Episode
When it comes to writing content for podcasts, you must start with researching keywords to determine:
possible topics;
sub-aspects;
questions; and
other related subjects that will interest your target audience.
It's essential not just to address issues through a podcast. It would be best if you also mentioned them in the description text. Thus, much like with Travel Industry Content Strategies, your podcast's structured description text must utilize the following elements:
Make use of headings. Since H1 is reserved for the primary header, you can start structuring using H2.
Then, apply text-structuring elements like bullet points, lists, paragraphs, and highlighted text elements.
Lastly, add internal links to different landing pages with more podcast episodes with similar content.
Create Shorter Episodes
Podcast content creators usually create episodes that are 20 to 50 minutes long, and listeners are still hooked to their content. However, making shorter episodes is better if you create a podcast to boost your SEO. You can start with episodes with 10- to 15-minute durations. Naturally, a listener who seeks a quick answer doesn't have enough time to finish listening to a podcast that lasts 30 to 50 minutes.
Another thing on the Podcast SEO Best Practices list is that you must create each episode precisely and provide valuable information for your listeners. One way to do it is by dividing your episodes into clusters. Then, as Google favors related content, you can make one pillar of the episode and break each part into a more manageable podcast. In that way, you'll be more likely to be found by searchers.
Promote Your Podcast to Various Social Media Platforms
Make your podcast episodes into Social Media posts to promote your podcast and reach a wider audience. Link your podcast to various Social Networks adds exposure and legitimacy to your podcast. These are some platforms where you can promote your podcasts:
Instagram, including Instagram Reel;
Twitter;
LinkedIn's written and Carousel posts;
Facebook video;
Audiogram, etc.
Since you're not making ads, you must remember that the value your followers gain from your post is essential for marketing on Social Media Platforms. So before you ask your followers to check out for you, you must give them something.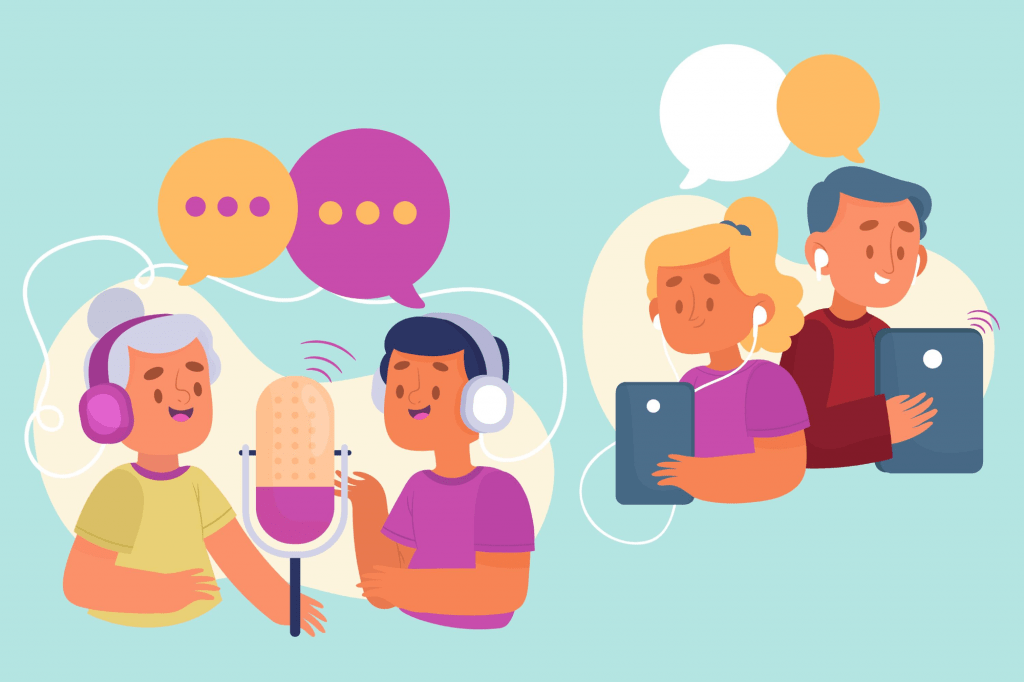 Build Podcasts that are Mobile-Friendly
Studies show that 73% of podcast listeners use mobile devices and smartphones. As a result, making your podcast Mobile-Friendly is a necessary tactic. Thus, you must avoid overloading pages with content that consists of images and videos. Large files can slow down your page's load time, increase Bounce Rates, and damage your rankings in the long run. Keep in mind that the page load time is a ranking standard.
Optimize Each Episode's Title
Because you're prioritizing SEO, the title of each episode must be optimized, just like the name of your show. The naming of each title must be direct since you're focusing on episodes based on keywords. You must ensure that keywords are inserted somewhere in the title or, better yet, at the beginning of your episode's title.
Thus, you must create a title distinctive from other podcasts that can be seen on Google, emphasizing the keyword. If you need suggestions, consider using Content Title Generators.
Final Thoughts
Applying these Podcast SEO Best Practices can undoubtedly increase your listener base. Furthermore, as podcasts have become popular with people nowadays, using them to boost your SEO is an excellent way to engage with your target audience. Lastly, you can create connections to a wider community where your podcast niche belongs.