May 17, 2022
Objectives of Mobile Marketing That Grow Your Business
Since 80% of Internet users are on their phones, it's become an integral part of how one goes through life. Not only is this true in a general sense, but also an economic one. As a result, it's created a meaningful disruption, especially for business and business owners worldwide. And with it came a new form of marketing — Mobile Marketing. So, you need to learn the main objectives of Mobile Marketing.
Like most people, your mobile device has most likely become an extension of you and your life. After all, your phone is the first thing you see when you wake up and the last thing you check before you sleep. In addition, you can use it for communicating, socializing and finding out about the world around you.
What is Mobile Marketing?
Mobile Marketing refers to any advertising that promotes products and services through mobile devices. It's a much more accessible form of marketing because it doesn't require high-level technology or technical skills to get started. This form of marketing also allows you to track campaign progress easily.
It has different types of ads and formats, such as:
Push Notifications;
SMS Ads;
QR Codes;
Video Ads; and
Mobile Banner Ads.
Since its creation, Mobile Marketing has proved to be cost-efficient and compelling for your business in more ways than one. In addition, over "70% of small businesses are using mobile for Social Media Marketing and Email Marketing."
But like all other marketing techniques, to ensure that it is successful, you have to be able first to set up goals. Therefore, you'll have objectives geared and targeted to where mobile phones are present and in use.
So, listed below are some of its objectives that advertisers can use to grow their business.
The Top 4 Objectives of Mobile Marketing
Objective #1: Create Mobile Brand Awareness
Branding is a business's ally — it creates consistency, maintains success, and increases revenue. So naturally, any company can have a brand! However, it takes excellent branding to establish your business, especially for your audiences. First, you have to create a memorable message to let the audience remember the brand. Then, audiences can associate your brand with different functionalities.
In creating brand awareness, you must align your message with your audience's psychological, geographical, and demographic information. Hence, it is essential that, above all else, you can know your audience. Also, you must know the following:
What your audience responds to best on mobile;
How your audience currently interacts with your brand; and
What you know about how they use mobile or their behaviour while using the devices.
Additionally, you must ensure that the content you've created caters perfectly to your target audience. Content, in this context, is also your tool for unifying your message with your audiences. So, of course, make sure you're informative about it! To do so, it's recommended to create valuable ads — not just ones that are blatantly trying to sell.
Objective #2: Increase Mobile Website Traffic
One of the main objectives of Mobile Marketing is to generate website or mobile traffic. Thus, it increases the percentage of conversion. Statistics in February 2022 found that 50.59% of web traffic came from mobile devices. So, it shows how impactful Mobile Marketing is for raising traffic.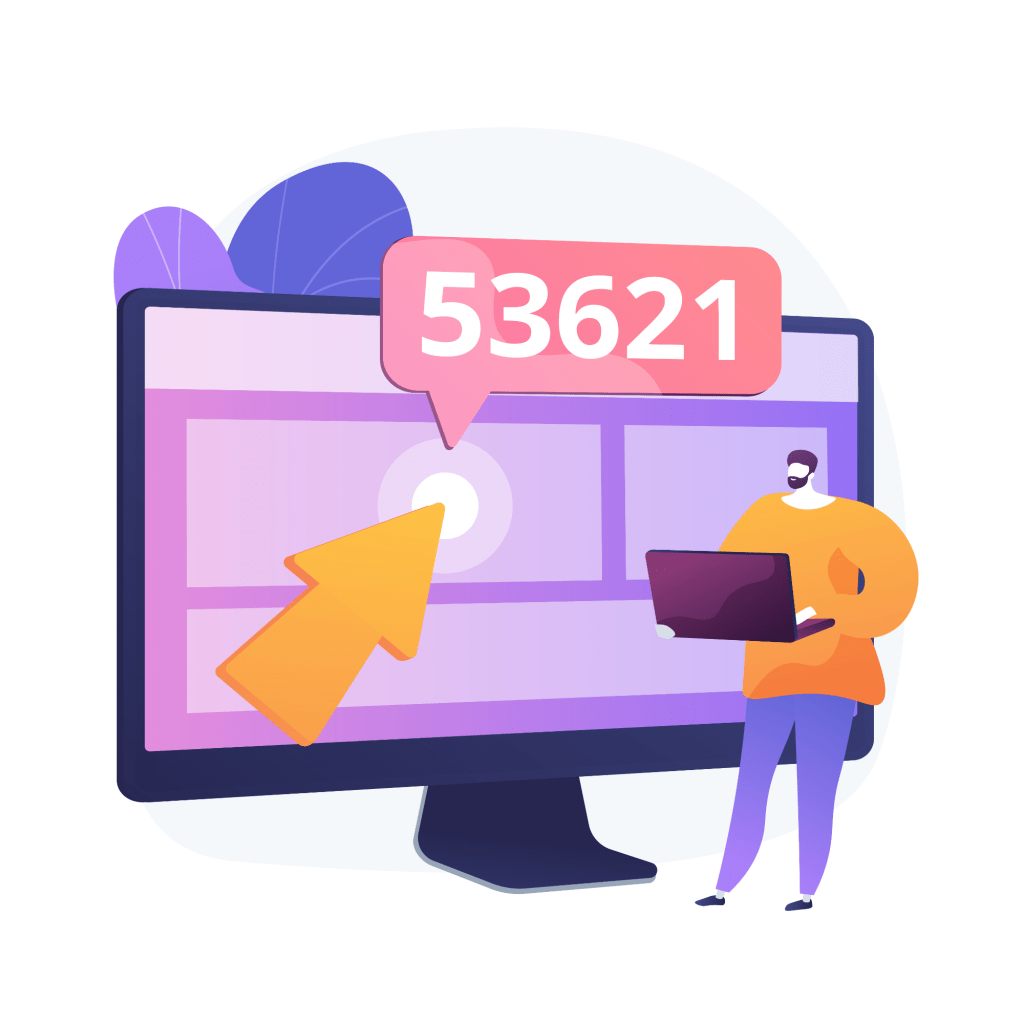 Also, there are different ways how you can measure it. Here's how:
Checking the metrics through your total visits;
Tracking traffic source segments (Direct Links, Organic Traffic, Referrals, etc.); and
Monitoring through web/social media analytic tools.
Getting a 15% return traffic on your Mobile Advertising is already a good sign. One other tip to increase traffic and return visits is to ensure that your website is Mobile-Friendly with excellent UX and UI design. The smoother their experience with your site, the more likely visitors are to come back.
Objective #3: Mobile Lead-Generation
Another objective of mobile marketing is Mobile Lead Generation. Having the right Mobile Lead Generation strategy can bring in higher profits! There are multiple ways to do that, especially by exploring different channels. So, you can:
Use SMS Marketing where you can send promotional offers, etc.;
Let visitors fill up online registration forms. (You can request information for other marketing means through such forms.);
Also, you can let them sign up for newsletters; 
Opt to invest in Pay-Per-Click ads;
Optimize and improve your SEO for organic results;
Test and check your website speed;
Check your brand and theme;
Use Pop-Up Ads; or
Create enticing Calls-to-Action.
You can also opt for Mobile Phone Calling since this is one of the highest means of generating leads. Additionally, it's one of the most reliable methods since it involves direct contact with your actual customers.
Objective #4: Mobile App Download
Application downloads are already a given for smartphones. So in today's market, app downloads are essentially equivalent to product sales. Thus, having an app for your services is one great goal, especially if you are venturing into eCommerce. An app allows you to let your customers have a stable platform they can access anytime and anywhere they want.
Giving them this convenience can increase return traffic. This also allows you to connect with your audience better by notifying them of updates, offers, or news. In addition, since smartphone users spend more time on apps, you can channel your marketing ads to them.
To promote or market your Mobile Application, you can:
Pre-Launch it. Let your viewers anticipate what you have to offer. Release teasers, set a date for the release, build your branding, etc.
Market it everywhere. But most especially, market it on Social Media using different media types.
Release news on your website, or notify your web subscribers.
FINAL THOUGHTS
In sum, there are four objectives of Mobile Marketing. These are: raising brand awareness, increasing sales, driving more traffic, and gaining loyal customers. Of course, these four represent your Mobile Marketing goals.
There are different tips for marketing for mobile. But there's one other thing you need to remember as your core goal other than the four objectives. You should always strive to give and provide value to your customers in content, product, or service.
Whether you're digging your toes into the mobile market or simply expanding your reach onto new platforms, being able to provide value can help you attain these objectives.
And after all that, you must explore and decide what is best for you and your business.
So, you must clearly understand these primary objectives and what you want. Then, your processes will be more straightforward and more effective no matter your methods.