April 21, 2022
Mobile UI UX Design and Its Importance: A Quick Guide
First impressions won't always matter, and you can't judge something based on its cover. Still, it's entirely different in Mobile Application Development and Design. As a designer, it is important to give your users a good and lasting impression by providing good Mobile UX UI Design on your application.
The first few moments (specifically, the first seven seconds) of your user's perception while using your app matter the most. After all, design can either make or break your brand's reputation to them.
However, before exploring this in detail, we'll walk you through the meaning of these terms first. Then, we'll discuss why they're essential in Mobile App Development.
What are UX and UI?
Mobile UX UI Design plays an important role in your mobile app's overall development. Not only that, but it can also help with your marketing! It ensures that your app works efficiently and judges if it can fulfill its purpose and objective.
Let's break them down further:
User Experience (UX) is defined as your user's experience when interacting with your application. It comprises mostly their feelings, perceptions, emotion and preference while using it. UX is primarily subjective, but the term encompasses your application's usability, accessibility, and simplicity. So, if effectively used, it can enhance user experience and engage your users to further interact with your application.
User Interface (UI) is focused on your application's appearance when your users are using it. With UI, you can check if users can understand the app and easily interact with it. This includes the application's overall design, graphics, and presentation. It places a strong emphasis on producing user-friendly interactive widgets. Think buttons, icons, or other visual elements with which your users can interact!
Their difference: UX focuses more on how things work, whereas UI is mainly concerned with how things look.
UX deals with interactive design. These include the wireframe, prototypes, structure, layout, and navigation of your app.
UI mostly centers on the visual design of your application. So, this involves branding, colour, and typography.
Despite these differences, these two factors go hand-in-hand to ensure that your users get the best of what they are investing in your application. This can be their time, attention, or even money.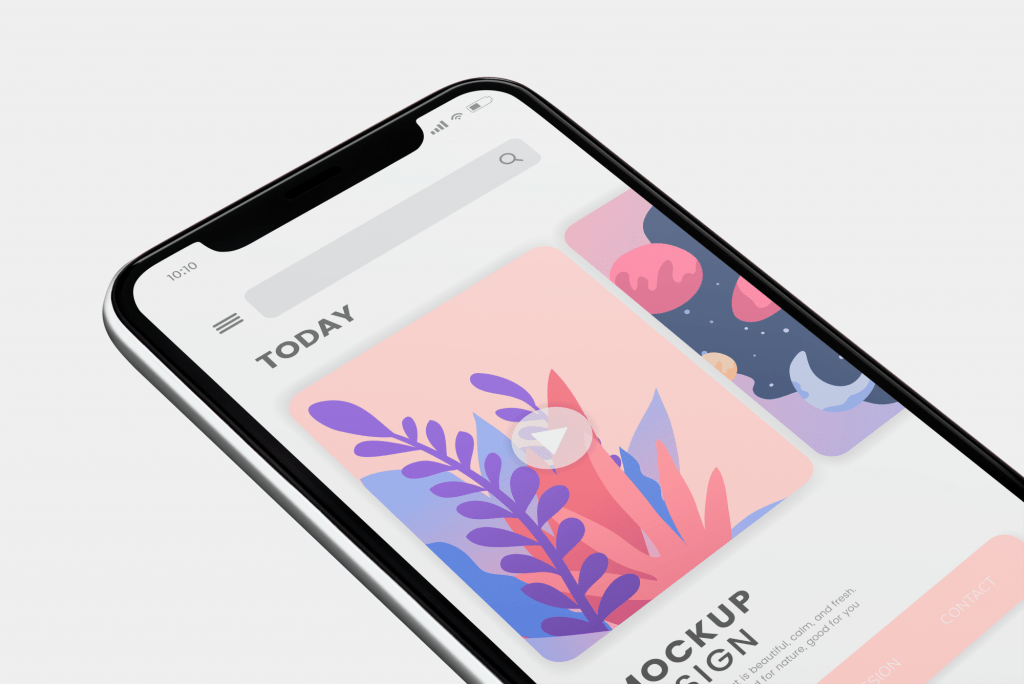 How important is UX UI design on mobile apps?
70% of smartphones are responsible for the amount of time spent on digital media. So, there are four main reasons why it is crucial to have a good Mobile UX UI Design:
It saves you time and money.
Making frequent changes now and then may lead your business to incur some losses. Not only are you investing your time fixing the flaws your client or customer spotted, but you're also spending money to fix them.
So, good UX UI Design keeps you from wasting resources. Spending time on design also reduces the obstacles that arise during and after the launch. After all, your users won't have any issues with the app in the first place.
It helps you understand your audience.
Mobile Designing is, in nature, customer or user-centric. It is created with the focus being your user and/or audience. Hence even before designing the UX/UI, you have to understand the needs of your audience.
This is the only way to create an application that they'll want to use. It's not just because you're introducing it to them, but because they need it as it makes things easy and convenient. It's especially true for facing the problem your app focuses on solving.
Understanding what they want also makes it easy for you to create an interface they can easily understand and use. So, this can help you convert potential customers to loyal ones, increasing your sales.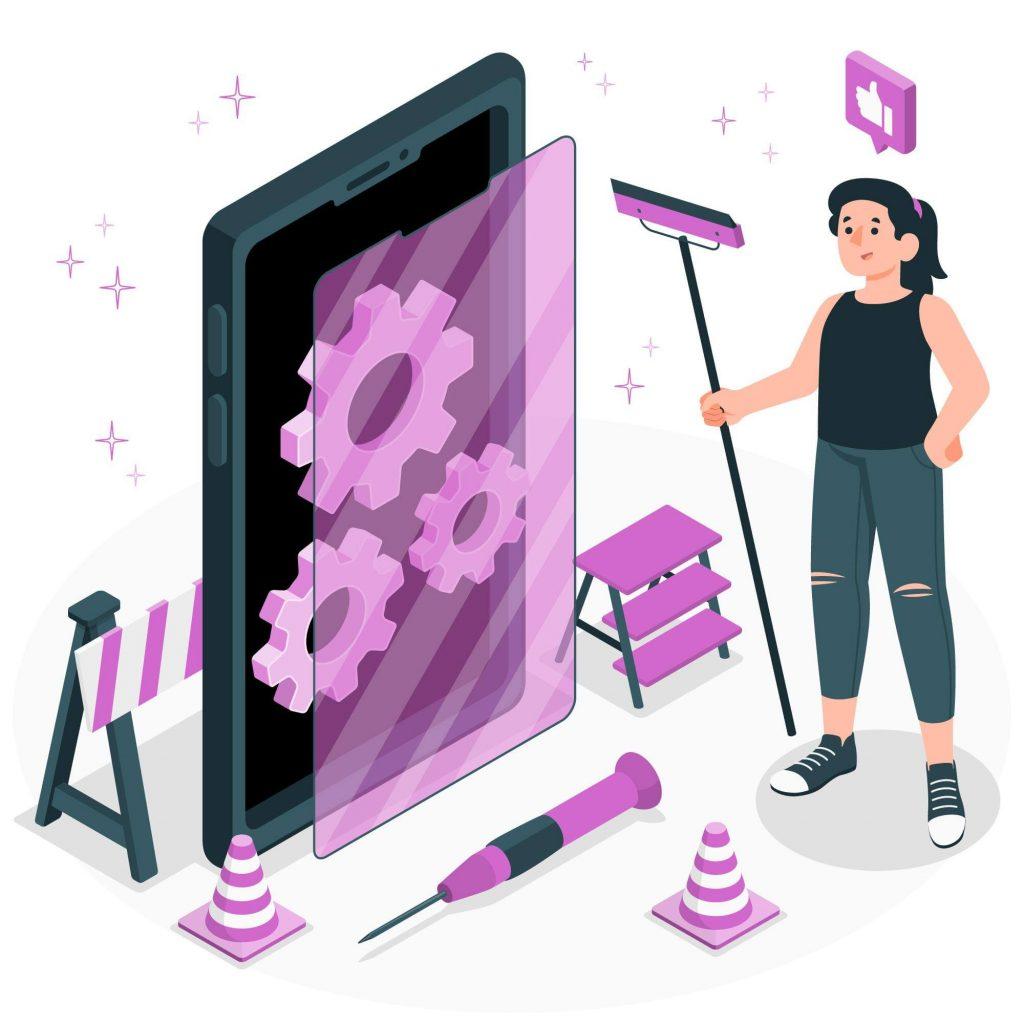 It attracts Users.
All in all, you really need Users or Customers. A well-designed user interface provides you with Users' attention and their desire to stay and interact with your app. But, of course, the latter is the ultimate goal!
This is why it is crucial that as soon as your users open your app, you can hook them right away. Then, you follow it up by giving them a smooth experience so that they want to come back as often as they wish.
It builds your brand.
As mentioned before, both UI and UX go hand-in-hand, even as you choose from several types of Mobile Ads and Formats. A good Mobile UX UI Design saves you time and money from constantly updating your app because of bad usability. This is only one benefit of Mobile Apps! And let's face it, developing an app is expensive enough, and even more so when you need to upgrade or update.
One cannot exist properly without the other. Just as Mobile App UI and UX processes are relatively linked, so are their outcomes. Because while UI helps you build your brand and your identity to users, your UX establishes your reputation.
With good UI Design, your customers recognize you in a heartbeat through your colors, logo, or overall design. This makes it easier for them to find you. Thus, whenever they need it, they'll remember your app.
So, it's also important to make sure that your UX is well-designed. Again, this will assist you in increasing your customer satisfaction. After all, the smoother the experience with the app, the more users want to return to it. Who knows, they may even anticipate your updates!
This establishes your credibility and builds a good relationship with your company, brand, and consumers. These help significantly with your brand's growth.
Tips for Creating Good UI UX Design:
Use a simple and unified design.
This includes the branding that you use for your platform/app. So consider the colours, fonts, graphics, navigable design, etc.
Secure fast loading speed.
Your users want to save time. People tend to have a short attention span. Also, only a staggering 9% of app users "will stay on a mobile site or app if it doesn't satisfy their needs." So, your duty as a designer is to help save them time and immediately direct them to what they came for. It also helps with Mobile SEO!
Make use of large formats and visuals.
This will help them be free from other distractions and help them concentrate on your application.
Make it interactive.
Successful apps are the ones that engage your users/customers to interact with you. So as the developer or designer of the app, you also want to give them something to interact with. But at the same time, the mobile app should also be easy to navigate. Also, it helps to be cautious about branding, such as using fewer colours and fonts. These relatively affect the application's visual appearance, affecting how users interact with it.
Use High-Resolution Images.
Low-quality images tend to be blurred. This can gravely affect the overall visual and design of your app. It makes it look less credible too, so it's best to use images with high-quality resolution. But, be warned that too many high-resolution images can slow down your app.
Use Adaptive UI Design.
So when you want to make updates on your application, do it without shocking your users too much about the big changes.