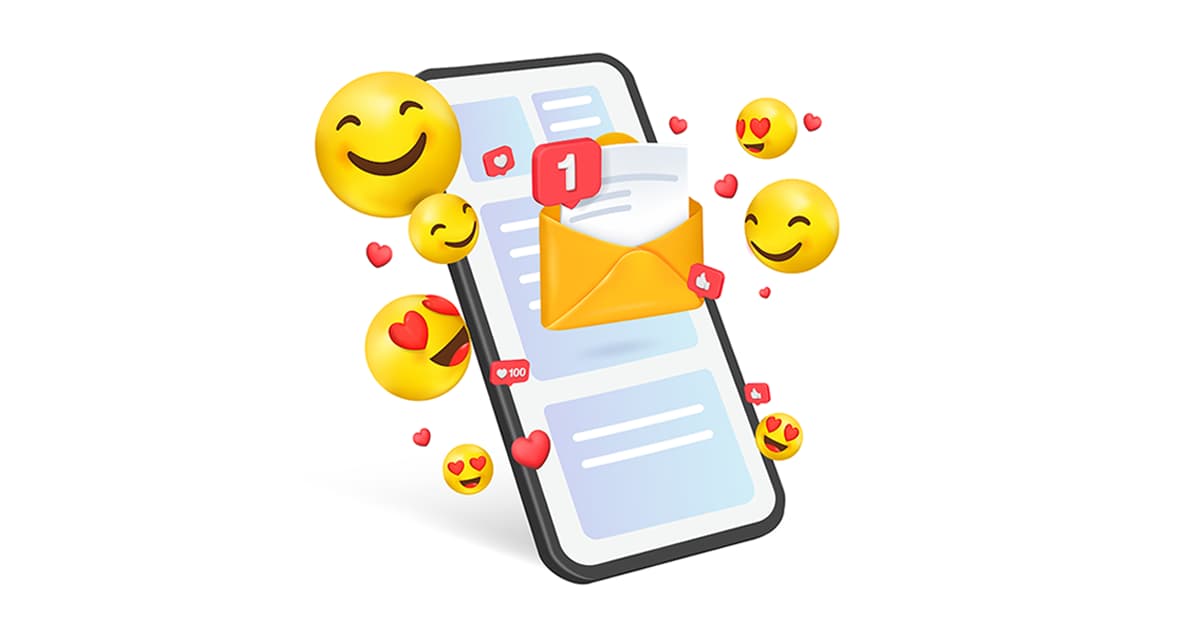 November 23, 2022
The Benefits of SMS Marketing for Businesses: A List
Of the many Marketing Channels a business can rely on, there are several benefits to using SMS. One chief advantage of SMS Marketing is the potential to have a conversational experience with your customers. Thus, you can achieve better Open and Conversion Rates through this aspect of Mobile Marketing.
Social Media and Email Marketing are two of the most common Digital Advertising Channels that businesses use today. Although you can market to newer audiences and engage your existing customer base, you can do the same with SMS.
According to a 2023 report, 70% of respondents reported that text was the fastest way to reach them. SMS allows you to spread the word about your brand, its personality and values, and what it offers to consumers. Not only that, but you can deliver many messages promptly. There are plenty of advantages you gain from using SMS. Here they are:
The Many Benefits of SMS Marketing
Reaches a Wider Audience
Regarding the question, "Which is better: Email or SMS Marketing?" SMS has better deliverability. After all, text messages don't require an internet connection to reach the intended recipient, like with Social Media or instant messaging channels.
Not only that, but because people rely on their mobile phones, you can reach more people and ensure faster responses. So, for many businesses, SMS is the channel of choice. It's perfect for building a more significant customer base.
Not only can it engage your current customers, but it can also attract new ones. In addition, businesses can send valuable offers and updates through text. In turn, your recipients might spread the information via word of mouth to their family and friends!
Delivers Messages Instantly
The great thing about texts is that you can instantly send them to many recipients. You can even send brand messages to several people at once. So again, SMS has high deliverability rates, as people tend to open received texts almost immediately.
For instance, you can create a substantial, eye-catching email with Klaviyo Email Templates. But texts are much shorter than Marketing Emails. So even though the message is limited, you can still send a text with all the necessary details.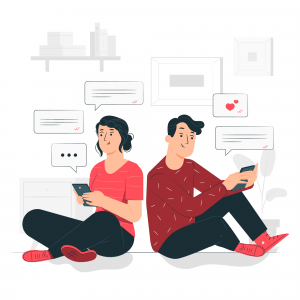 Thus, you shouldn't waste your character count and get straight to the point of what you want to tell your recipients.
Increases Open Rates
Although many people use instant messaging apps like Facebook Messenger, SMS is still a prime channel for success. For instance, 60% of SMS message recipients check their notifications "within 1-5 minutes."
As a result, marketers can be assured that their bulk SMS campaigns will see high Open Rates. You may even find that your SMS analytics reports turn out better than your Email Campaigns' Open Rates.
Also, your business can respond to questions sent by recipients. Speedy customer service is another way to gain the trust of your recipients. So, take advantage of text messages' boosted Open Rates.
Boosts Conversion Rates
Because of high Open Rates, SMS Marketers can benefit from equally high Conversion Rates. Not only that, but another benefit of SMS Marketing is that they'll be more likely to visit your business website or Social Media accounts.
Message Campaigns are sure to attract attention from your target audience. Some examples of these campaigns or promotional offers include:
Promotions or discounted deals;
Exclusive information; and
Surveys or polls.
So, make sure to tap into the mobile devices that your consumers favor!
The Channel is Reliable
Of course, because so many SMS messages are opened within minutes, you'll enjoy high Open Rates compared to other Digital Marketing Channels. In addition, you won't have to worry about bypassing spam filters as with email.
So, one of the many benefits of SMS Marketing is that you're taking advantage of a preferred communication channel — texting. People prefer text over emails or phone calls, especially when making appointments.
Moreover, 48% of consumers who use SMS "prefer direct communication from brands." Qualified leads with a genuine interest in your brand are sure to appreciate notifications about sales, coupons or special offers, and other such updates.
It's Also Cost-Effective
Unfortunately, paid advertising channels, even digital ones, cost more each year, and some don't provide the results they did before.
But, one benefit of SMS Marketing is that it's a cost-effective communication channel that provides high reachability. Depending on the situation, you can even use Short or Long Code. So, there's no need to spend much on billboards, television advertisements, and space on magazine pages.
Sending a message won't cost too much, and you can sometimes send texts in bulk at a manageable cost. As a result, text messages can give your business the Return On Investment it deserves.
Opting In or Out is Easier
Your recipients will appreciate having a straightforward process for opting out of receiving your messages. When you send out brand messages, you can't avoid Opt-Outs. To 18% of consumers who receive marketing text messages, "a clean and easy opt-out method is most important."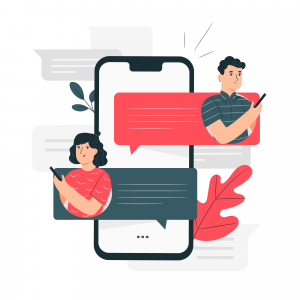 As mentioned before, you can use Short or Long Code numbers to allow people to choose to opt-out of receiving your texts. Then, you can configure keywords for customers to make responses.
Though it doesn't do much for growing your overall customer base, this strategy is critical for ensuring customer satisfaction. But on the other hand, when you have Opt-Ins, you'll want to send the messages that matter to people who want to hear from you.
Final Thoughts
SMS has more advantages than other channels, such as emails. First, you can reach a broader audience that will open your messages. As a result, you can increase your conversions. Second, SMS is a reliable and cost-effective channel that allows people to choose whether they want to receive messages or stop getting them. You also don't have to worry about getting your brand messages caught in spam filters.
Text messages can help spread the word about your company and strengthen your brand. There are many benefits of SMS Marketing as a channel. Overall, they can increase your Online Advertising Campaigns' effectiveness.
There are several powerful Marketing Strategies you can use. However, you can use SMS to share updates and offers concerning your business. Companies should consider using text messages to reach their customers if they're not already using them.