May 12, 2022
Mobile Car Wash Industry: 6 Practical Ways to Market to It
The Mobile Car Wash Industry is booming. So if you're reading this, chances are, it's because you also see its potential. Industry trends and forecasts predict quite the growth rate for the global Car Wash market! It'll reach approximately $38.61 billion by 2030.
More and more people want to save time yet still clean their vehicles. So it's no surprise that Mobile Car Wash Companies have been rising in popularity. After all, they bring in a considerably good amount of revenue.
The industry is booming, with several people starting their own Car Wash Businesses. But, your success as a business owner depends on how well you can market it.
But worry not, because you're not alone. So, this article lists a few practical ways you can get started with your marketing campaign.
About the Mobile Car Wash Industry and What Makes It Unique
The Mobile Car Wash Industry brings flexibility to the world of auto detailing. This aspect makes it unique since it gives both you and your customers freedom and mobility.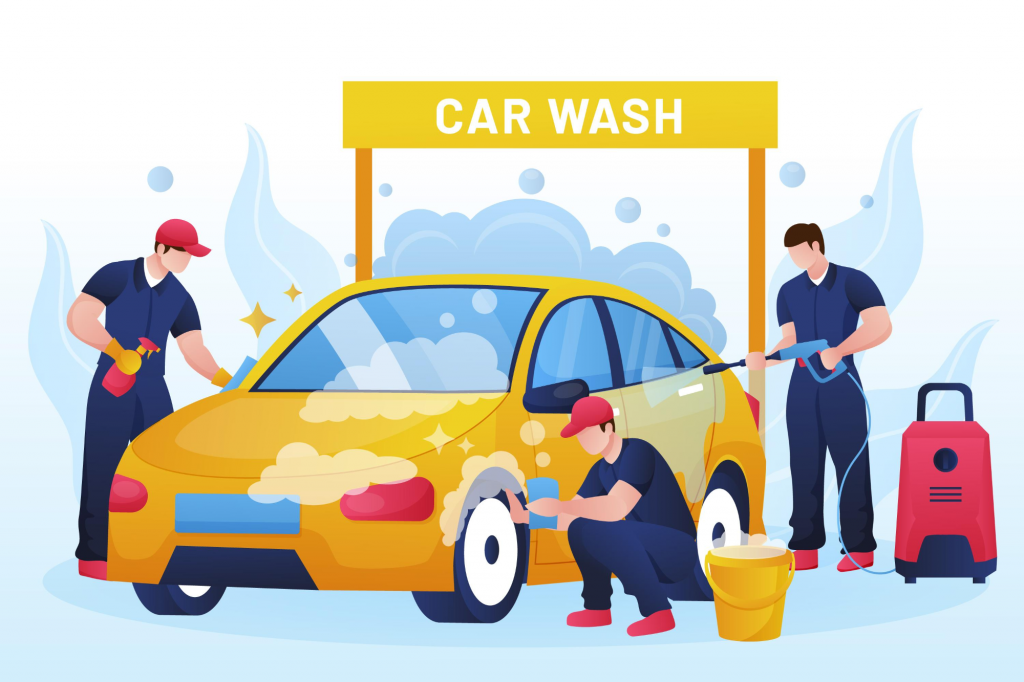 After all, owning this type of business allows you to go to your customers at their most convenient time, date, and location. This is ideal, especially for clients who have no time to visit a fixed-location car wash or detail shop.
Mobile Car Washes offer both convenience and quality. So, they're quickly becoming one of the most sought-after options for different clients.
Aside from the standard services, businesses like these are also adequately equipped to do specialized services! For example, they can provide extensive car care consultation services, professional detailing to help prevent accidents and many more.
Bookings can either be made offline or online. But, depending on how you handle the business, customers can avail of different packages, etc.
How Can You Market a Business In the Mobile Car Wash Industry?
The Mobile Car Wash Industry is constantly growing, with a 3% increase in their number per year. So, standing out can be a problem. Thus, you can follow six practical ways to market your Mobile Car Wash Business.
Know Your Audience and the Market
The first step will always begin with knowing your audience. So, you must know who your target audience is, where they're from, and what they need. Also, this knowledge includes their preferences, locations, and trends they follow.
This will help you create packages, refer-a-friend discount packs, and other marketing techniques. Lastly, you can generate an effective operating system that will work well in an area.
Researching the market industry will help you distinguish yourself from your competitors. In addition, it'll allow you to come up with a way to give your business an edge over existing brands. Also, you can offer customers something that other brands couldn't offer before.
In doing that, you can fully understand your operations, your services, and your audience. As a result, you gain a sound foundation for starting and marketing your business.
Build Your Branding
Of course, the second step is creating an identity for yourself. From creating your name to logos to font styles, colors, taglines, and even jingles, branding is undoubtedly one of the most important things a business can have.
Branding allows your customers to set your business apart from other competitors. After all, it helps customers remember you, as they'll come to associate you with your products or services.
Branding also brings in a significant difference, especially in bringing people in. You have to invest a little in ensuring that your business' branding can properly represent your services. Additionally, branding can ensure that you look as credible as possible.
So, you must have a professional but witty look to your branding. This way, you can gain better interest and trust from your customers, especially since your business is mobile. Meaning, you'll have to go to them.
So, your branding must be on company shirts, stamped on your vehicles, provided on employee identity cards, etc. This can assure your customers' safety and well-being for your mobile ventures.
Get on Social Media
This is another reason you must establish good branding for your business. After all, it'll help make people interested in your brand and what it offers.
An online presence helps people find businesses on the Internet! It'll be beneficial for people searching using keywords such as "mobile car wash near me," etc.
Aside from that, if you look at it from a marketing perspective, in this technological and mobile day and age, getting your business on Social Media is the most effective and cost-efficient way to market your brand.
Repeatedly exposing your potential customers to your content and services will help make conversions easier. More than that, it also gives you a platform where you can communicate with them. You can release multiple kinds of content, such as:
Reviews that will help add credibility to your business;
Tips regarding vehicles or related topics;
Videos about exciting subjects or how you conduct your business, or;
Updates about the company, etc.
Such content will make it easier for your customers to know your brand and reach out to you. Also, you can market it by tagging you on your accounts if they are satisfied with your services or products.
Tip: It can be beneficial for your business to hire Social Media Content Managers to help you manage your accounts. They will help you boost engagement and develop content such as Tiktok ads or whichever platform you need.
Traditional Marketing
Going traditional isn't a bad idea, especially if your business is geared towards a specific location. You can create flyers you can distribute to local companies and the people themselves. These'll help spread the word about you and your services.
Tip: You can also connect to the local Chamber of Commerce, where businesses can advertise special offers to other members.
Invest in Google Ads
Investing in Google Ads may also be helpful for you since it helps boost your SEO, allowing more people to find you. However, like Social Media, you will need to have good content first. So make sure that you can create content that will most likely rank on Search Engine Results Pages (SERPs).
Tip: Monitoring your Social Media Analytics will also help you develop marketing plans to widen your reach. Additionally, you can learn about current essential trends for coming up with more content.
Develop an App or Website
Your app or website helps customers find you and book your services quickly. Here, you can put all the information they need to know. So, remember to include:
the services you offer;
your contact details;
how to avail your services; and
the booking itself.
Doing so will make you look much more credible to customers since you're a verified website. With this, you've established yourself as a legitimate business they can trust. As a result, it assures them that you are not a scam.
A website also consolidates all of your content and tracks visitors, customers, page views, and more. Thus, you can figure out how to further market your business or develop ways to approach it.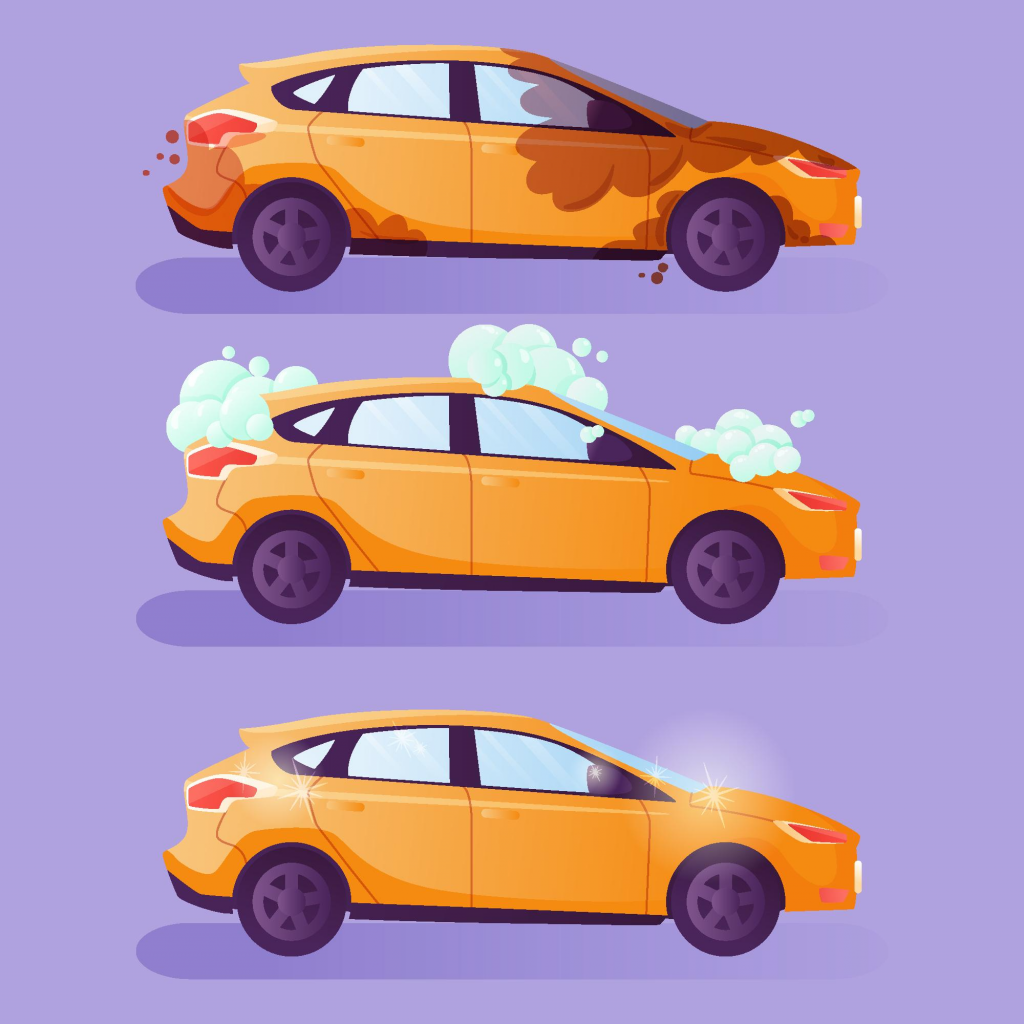 FINAL THOUGHTS
These are but six things that you can do as a business owner in the Mobile Car Wash Industry. But indeed, there are a lot more. However, when marketing your business, remember to always go back to your core while being flexible with your approach.
Be wise, be witty — but give your customers the best quality they could ask for. So whether you want to deliver your services or the content you put out, you've got to bring your A-game. After all, this quality will be your redeeming factor. This way, you ensure that they won't just be first-time customers but loyal business patrons.