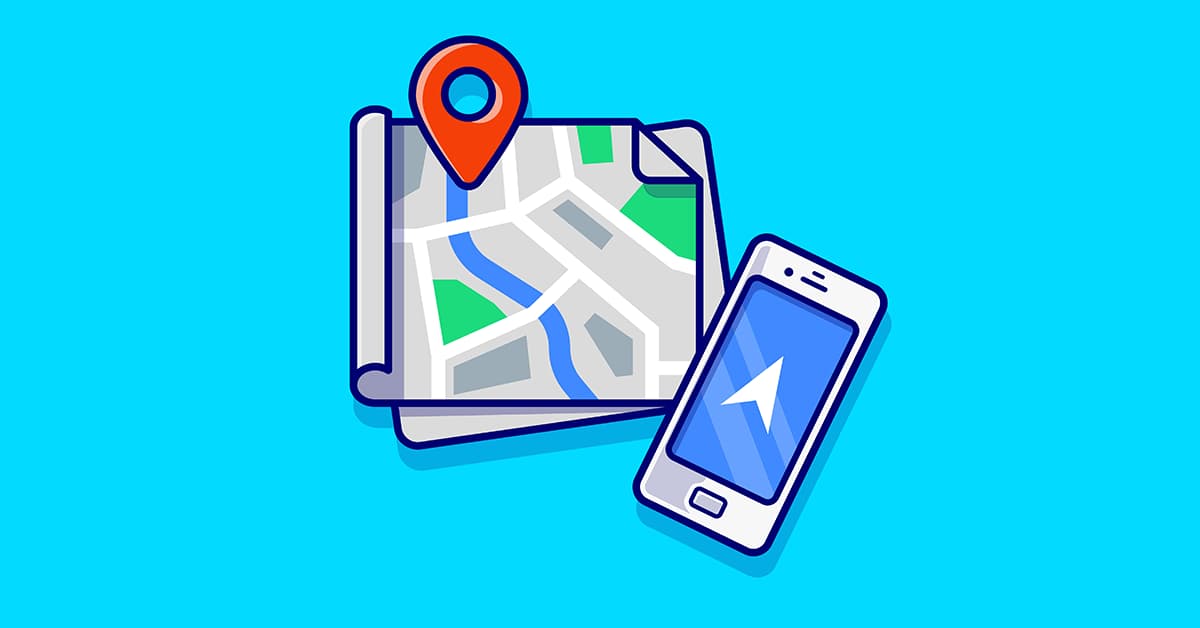 November 27, 2022
How Does Location-Based Mobile Marketing Work?
"95% of global companies" use location-based services to reach their customers. It's no wonder, considering how effective it is at getting the most out of the customer life cycle. Businesses can keep customers engaged from discovery to purchase, engagement, and retention. Thus, Location-Based Mobile Marketing can reach mobile device users within a particular area.
These days, the public is leaning more toward instant gratification, and Location-Based Marketing can help with that. This Digital Marketing Strategy better targets local consumers using valuable offers. Moreover, depending on their physical location, it personally targets your audience with on- or offline messaging.
Many businesses want to get the attention of consumers using location data. So, marketers should consider a person's proximity to their business or one of its branches. Companies can use Mobile Devices and Mobile Marketing Automation to get the word out to their customers. Marketers can make the notifications more visible to consumers.
Why Use Location-Based Marketing?
In 2019, 89% of industry professionals stated that the top benefit of using Location-Based Marketing is better sales. 
Location-Based Marketing can help prospective customers find products or services that they need from a local store. Thus, after receiving messages or notifications via their devices, they can purchase it within the hour. In addition, your consumers can get Location-Based Advertisements when they do a 'Near Me' search.
The Location-Based Advertising Market is expected to be valued at $82.26 billion from 2021 to 2025.
However, respecting consumers' privacy is critical to advertising your business. It's part of the reason buying Email Lists is a Marketing Strategy you must avoid. Many dislike the idea of companies surveilling them. To avoid being seen as untrustworthy, you must get consumers' permission to send them notifications.
There are plenty of benefits to using Location Data for marketing purposes.
The Benefits of Advertising Your Business Using Location Data:
It Brings in More Customers.
You can drive foot traffic right to your door by marketing to consumers in the surrounding area. This can work well for retail stores or food businesses trying to promote special offers. After all, by 2025, "nearly three-quarters of the world" will access the Internet with solely their smartphones.
Businesses Can Send Relevant Advertisements.
As with all data, real-time location data can allow businesses to create relevant ads. For example, location data can help find a potential customer's location and when to best time a message or notification. Additionally, you can use the data to inform the kind of copy you need to use to get a mobile user's attention.
You can Entice Customers Away From Local Rivals.
Because you're advertising your local business, you can attract customers to your location. So, you can entice customers to purchase from your company rather than the competition in the area.
Lastly, You Can Provide a Better User Experience.
Mobile User Experience, or UX, is critical in Web Design. So, customers that need your services while in your area will deeply appreciate a notification telling them to head to your store. 
How Does Location-Based Mobile Marketing Work?
Location-Based Marketing can provide smartphone users with personalized notifications and advertisements. But first, prospective customers must opt-in to receive your messages. Thus, your business can access their locations. So, Digital Marketers use location data for:
Targeting interested customers;
Boosting engagement;
Enhancing personalization;
Improving UX;
Refining your Mobile Marketing Strategy;
Gaining better insights into your audience; and
 Tracking.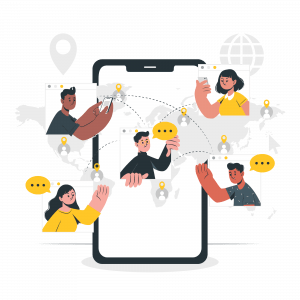 Mobile Marketing that utilizes location data will apply several strategies to target potential customers. These strategies include the following:
Geofencing;
Geotargeting;
Geoconquesting;
Proximity marketing.
These strategies have different technologies for targeting mobile device users, such as Global Positioning Systems or GPS, beacons, and IP addresses. So, when a user is in a specific area, these technologies trigger automated messages, advertisements, and notifications.
Thus, with these Mobile Marketing Tactics, businesses can serve customers with location-specific ads relevant to their needs. As a result, you'll easily attract interested consumers and convert them into loyal customers.
Location-Based Mobile Marketing Strategies
Geofencing
Geofencing involves creating a virtual boundary, or rather, a fence, in a particular location. You can use GPS, RFID, and IP addresses to set up this strategy, and it's "compatible with at least 92%" of all smartphones today. So, for instance, you can create a virtual fence around a particular location next to your company's branch.
Then, when your target mobile users enter that boundary, your business can send notifications to them. These can be messages concerning content or special offers.
Through Geofencing, you use real-time location data to determine if your target audience is within your borders. Afterward, you can actively target them with any location-specific advertisements right away.
One perk of this Location-Based Strategy is that it can cover large areas. But, you target mobile users in that area without controlling who gets notifications, so not all of your ads reach the right people.
Geotargeting
Much like Geofencing, Geotargeting determines a mobile user's location before a business can send personalized messages based on where they are. However, unlike Geofencing, Geotargeting allows companies to deliver more personalized messages. So, this Location-Based Mobile Marketing Strategy targets mobile users based on the following:
Demographics;
Behavior;
Interests; and
Purchase history.
Geotargeting finds people using IP addresses, which are unique to every device and, most of all, trackable. With Geotargeting, you can serve advertisements tailored to mobile users' needs. As a result, you can target locals that fit your intended demographic.
For instance, if a particular consumer allows an app to access their location, they get app messages or push notifications. But, of course, these messages are based on customer data. So, once area or proximity to the business or any of its branches.
Geoconquesting
Geoconquesting uses GPS and is a more overt Location-Based Strategy. Here, you virtually set up a boundary, like with Geofencing, but around a rival business's location. Then, you serve ads to customers within your rival's area — ads that say your business is better.
As a result, you bring in prospective customers from competitor businesses. Of course, you can rank on the Local 3-Pack to get consumers' attention. However, with Geoconquesting, once a consumer visits your competitors' locations, you have the opportunity to steal them away.
After all, your competitors are offering similar products or services. So, there's a chance that mobile users shopping at their locations might be interested in purchasing from your business.
Proximity Marketing
While you can cast wider nets with the first three Mobile Marketing Strategies, Proximity Marketing has a smaller targeting radius. Therefore, with this Location-Based Mobile Marketing Strategy, you can find potential customers more precisely.
Proximity Marketing uses the following technologies:
NFC;
WiFi;
RFID;
QR Codes; and
 Bluetooth beacons.
It targets areas within 200 feet so you can use it during events or on specific sites like your store. In addition, with Proximity Marketing, you send notifications to people who are already looking through your products. Thus, you can provide even more personalized recommendations, discounts, or offers.
Final Thoughts
People spend a lot of time on their mobile devices daily. So, marketers must take advantage of Mobile Marketing Strategies. For example, when you use location data, you can better target users at advantageous locations at the right time.
Companies have gained a lot of success with the help of this Mobile Marketing Tactic. After all, it's driven by data, and you can personalize it to become relevant to your prospective customers.
There are plenty of Mobile Marketing Provider Agencies you can count on to help you with this. However, if you're planning to use Location-Based Marketing, you must consider your business' location and the locations of your target customers. Also, you should choose the right Location-Based Mobile Marketing Strategies that fit your business' needs.