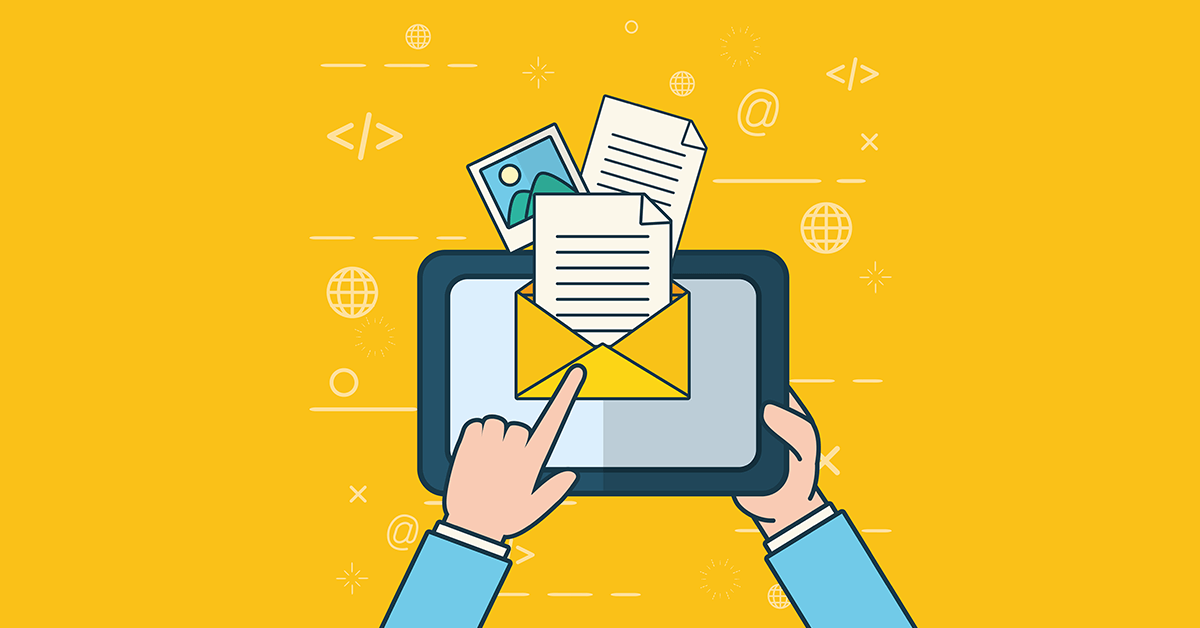 July 6, 2022
Buying Email Lists for Marketing: 5 Reasons to Best Avoid It
Email Marketing helps you get in touch with your customers and prospects. It's quick and easy, and it gives you the ability to send out personalized messages that people will actually read. But you don't want to send out your half-baked message to an empty inbox. That just looks bad — and can even hurt your brand image. That's why some turn to buying Email Lists for marketing as an easy solution.
Four billion people use email every day. Also, 54% of small businesses use Email Marketing to reach out to customers. So with Email Lists, businesses think they can build their own contact lists of interested people.
Plenty of companies on the 'Net offer these services, but buying Email Lists is ineffective and downright dangerous! Here's why:
5 Best Reasons to Avoid Buying Email Lists for Marketing
1. There's a High Chance You'll Get in Trouble With the Law
Although buying Email Lists for Marketing isn't exactly illegal, it can be dangerous to use since there's a significant probability that you might be sending unsolicited marketing messages.
Now, some businesses aren't afraid to break such laws. But this method starts you off on the wrong foot with potential customers. After all, it tells them this business has no regard for their rights and privacy, tarnishing your brand's image.
Even if a list broker claims that the email contacts have agreed to receive promotional messages, you simply can't be too sure. After all, not a lot of people would just give away their information to receive marketing messages just for the sake of receiving emails.
The method of collecting these emails is also highly suspicious. Most times, these addresses are gathered by bots who scour the internet for them.
By this time, it then becomes an issue of cyber security.
Your emails are likely to be ignored if you use these lists. You can't blame recipients if this happens, too, since they're only protecting their privacy.
2. You Might be Marked as Spam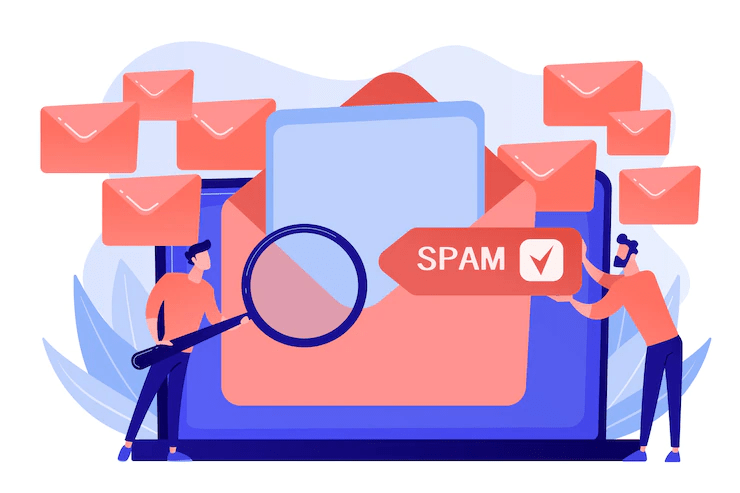 Advertising accounts for 36% of all spam content worldwide, most of which is because some brands choose to invest in purchasing Email Lists rather than creating their own.
Spamming is bad for your business, unethical, and illegal in most cases. In addition, you could get sued, fined, or thrown in jail. Naturally, any of these possibilities could ruin your business.
Thus, buying Email Lists is one of the worst ways to market yourself and your products. So, email clients will divert your emails to the spam folder if they get marked as spam too often. In addition, ISPs like Yahoo! might blacklist your domain, which means you'll have difficulty sending emails.
Your open rates will plummet, and your bounce rates will skyrocket (in a bad way). This could lead to losing your customers and potential consumers since many of your contacts might not see your emails at all.
3. Purchasing Email Lists Isn't Going to Get You Qualified Contacts
When buying an Email List for Marketing from a broker, there's no guarantee that it could lead anywhere. After all, they're not a qualified contact, meaning you might be sending emails to the wrong audience.
Qualified contacts are already familiar with your business and want to know more about what you have to offer. This nurtures your leads and increases the possibility of conversion and sales.
You can't get this when you buy an Email List because they're not targeted. As a result, potential recipients don't know your brand and won't be likely purchase from you or subscribe to you.
Some get lucky, sure. It might bring new subscribers, but only a few will turn out to be beneficial to you.
This wastes your time and money. And it's not even giving you what you need. Chances are, fake emails might be mixed into the list.
4. Your Contacts Won't be Exclusive
When buying an Email List for Marketing, you're not purchasing exclusive rights to those emails. Companies that sell these email addresses make money by selling the same contacts repeatedly to multiple of their clients.
This could lead them to close their account just to stop the barrage of marketing messages.
Aside from this, some people use a secondary email account for marketing purposes. It's so that it won't clog up their personal and business accounts with messages they didn't even ask for.
Buying Email Lists damages your deliverability, which is why most Marketing Specialists wouldn't recommend you to do so.
5. This Could Damage to Your Brand's Reputation.
64% of consumers love to hear from their favorite brands, but nobody likes to receive unsolicited emails, even if they come from sources they know and trust. It's even worse to receive a newsletter from an unknown company or one they haven't signed up for.
There's a high chance that they'll find you annoying and would not want to purchase from you. They might even end up discouraging others they know from buying from you because of their bad experience with your email strategy.
This is why creating one is in your best interest rather than purchasing one, and here's how to accomplish it.
Tips for Creating a Better List
There are two methods to create a healthy list for your Email Marketing Campaigns, and these are the following:
Invite People to Sign Up.
If you have a physical location or are selling something online, invite people to join your email list at the point of sale.
So let's say you're running an event. Ask attendees if they want to receive updates about future events and special offers during registration.
Use Opt-In Email Options.
One of the most successful email campaigns is through Opt-In Campaigns. Statistics report that they yield over 39.4% open rates and 30.5% click-through-rates.
It's relatively easy to do too.
You can ask for their email address when they buy something. When someone buys something from your website or at one of your events, ask them if they would like to receive updates from you in the future by providing their email address on a form.
Make sure to curate a clear enough message. This way, people know what information will be collected and used for marketing purposes. As a result, they feel more confident in you before providing their contact info.
After all, nobody wants to have third parties sell off their personal information, even if given freely before.
This targeted campaign is a practical means of increasing brand affinity and sales conversion rates. So, it's a preferred method over traditional mass mailings, sent out randomly across entire lists based on demographic profiles.
FINAL THOUGHTS ON BUYING EMAIL LISTS FOR MARKETING
Marketers sometimes try to save time and money when purchasing Email Lists for marketing. They would argue that this is more convenient — but in the decision-making and overall analysis of business and marketing potential, you have to consider whether the convenience is worth the results.
Buying Email Lists for Marketing might seem easy, but it brings you more problems in the long run. And so, make sure to be smart with your choices.
Create a quality list, and you'll find that it can bring positive outcomes for your reputation as a brand and your relationship with your customers.