April 28, 2022
Email Bounce Rate and How To Keep it As Low As Possible
Statista projected that there would be a whopping 4.3 billion email users in 2021. However, your emails may not always reach the intended recipients, as seen in your Email Bounce Rate.
Emails and Email Marketing are the lifeblood of different businesses and organizations. It's one of the most efficient ways to communicate with customers, giving them updates about your products and services. In addition, you can even give them updates or promotions for holidays like Thanksgiving!
Sometimes, your emails don't get read right away. So, they remain in your recipients' inbox for days, weeks, and even months. But in worst-case scenarios, it gets bounced or delivered back to you.
So, Email Bounce Rates can measure your Email Campaigns' success or failure.
Here, we'll walk you through all you may need to know about Bounce Rates. This includes its definition, causes, and what you can do to avoid it.
EMAIL BOUNCE RATES AND WHY THEY HAPPEN
Email Bounce Rate, expressed in percentage, are the emails sent but didn't reach their intended audience. Bounces usually occur because a recipient mail server returned an email. The average Bounce Rate across various industries sits at 9.95%
Email Marketers need to bring in new subscribers to their mailing lists to reach more people. Thus, marketers need to learn how to avoid high Bounce Rates.
There are different reasons as to why high they happen. But first, there are two different kinds of Email Bounce Rates:
Soft Bounce Rates
Soft Bounce Rates refer to emails returned because of temporary failure. This kind of Bounce Rate occurs because of the following reasons:
Your recipients' email is full. If a recipient's inbox is full, it's likely to send your email back. Of course, recipients can free up inbox space.
Their server is down or offline. There are instances where the Bounce Rate issue lies with the email server. So the server may have crashed or overloaded. Otherwise, it may be under maintenance. Thus, if this is the case, then it might be best to wait a while before you resend the email.
The file size of the email might be too large. Emails with heavy attachments such as megabyte-heavy images tend to bounce back. This issue is especially true if there's a filter in place.
Auto-replies. Your customer might have set up Auto Reply, which may cause your emails to be delivered back to you.
Hard Bounce Rates
Hard Bounce Rates then refer to the permanent sending failure. Thus, it's permanently undeliverable to a particular email address because of the following reasons:
Incorrect Emails. There are no autocorrects or a standard to email addresses in sending emails. So, if you accidentally type it wrong, or send it to an incorrectly supplied email, then it'll most certainly bounce back to you.
Fake or Made-up Mail Addresses. Some people give phony email addresses. This usually happens when you ask for an address in exchange for something online, like content or a discount. Using Double Opt-In can help avoid these bounces.
The receiver's Email Server may have blocked your delivery. If your message is going to spam, perhaps the recipient's email provider has strict spam filter settings. Some companies do ensure their safety via cybersecurity. Or unfortunately, this may also be because the recipient has purposely blocked you. If it's the former, you can ask them to add you to their contacts list. But if it's the latter scenario, it can't easily be helped. You can't please everyone.
But then again, as Email Marketers, it is your job to convince the majority to sign up for what you're offering. To accomplish that, you have to monitor your email campaigns. So, knowing if your bounce rate has reached the acceptable percentage rate can help you.
WHAT IS THE ACCEPTABLE EMAIL BOUNCE RATE, YOU MIGHT ASK?
In Email Marketing, Bounce Rates are different. But, the lower the rate, the better it is for your Email Campaign and, thus, your business.
Low Bounce Rates mean that you successfully target and deliver your message to customers. However, some bounces are inevitable. But, to ensure the deliverability of your emails, you need to hit a good benchmark. According to Campaign Monitor, it's at 2% or lower.
So, if you send 100 emails, you should have no more than 2 bounces. Any more than that 2% indicates that you need to improve your Email Open Rates.
Here are some guidelines or tips to follow to accomplish higher Open Rates.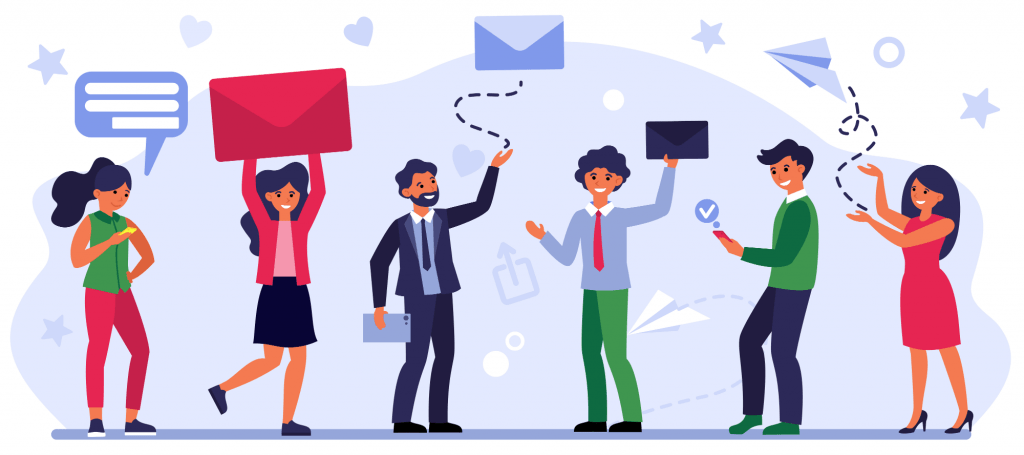 TIPS TO REDUCE YOUR BOUNCE RATES
1. Make Sure to Update and Keep Your List Clean.
It's best to clear out unsubscribed addresses within your Mailing List every few months. As a result, they can't send out any unwanted bounces. So this tactic keeps you from sending emails to unavailable or undeliverable addresses.
Using quality email checkers will help track and clean your list. Also, it's best to avoid using purchased contact lists. It isn't easy to verify the emails' legitimacy.
There's a high risk that some are inactive or no longer exist, if not most of them. As a result, your Bounce Rate will go higher than the intended percentage.
2. Send Quality Emails.
Are your emails bouncing back because they're regarded or marked as spam? The solution is simple: don't send emails that look like spam. So, put yourself in your recipients' or customers' shoes. Would you open an email that looks suspicious? Also, would you trust a spam email enough to click on it?
Thus, it's crucial to run a quality check on emails before sending them. They should be presentable, professional, and represent your brand to your recipients. Check out some Email Templates (like those of ReallyGoodEmails.com) for inspiration!
Applying this tip will encourage recipients to convert to loyal customers in no time!
3. Build Credibility by Verifying Your Domain.
Avoid sending emails that use a free domain send-from address. If you don't, your recipient will question the legitimacy of your brand. Hence, it's important to verify or authenticate your domain. As a result, you:
build credibility;
lessen your bounce rate by minimizing possible soft bounce rates; and
improve your emails' deliverability.
4. Constantly Monitor Your Bounce Rates.
If you're not already monitoring your Bounce Rate results, you need to start as soon as possible. Monitoring results will help you prepare solutions and take in necessary data. These may help your Email Campaign and your overall marketing strategy.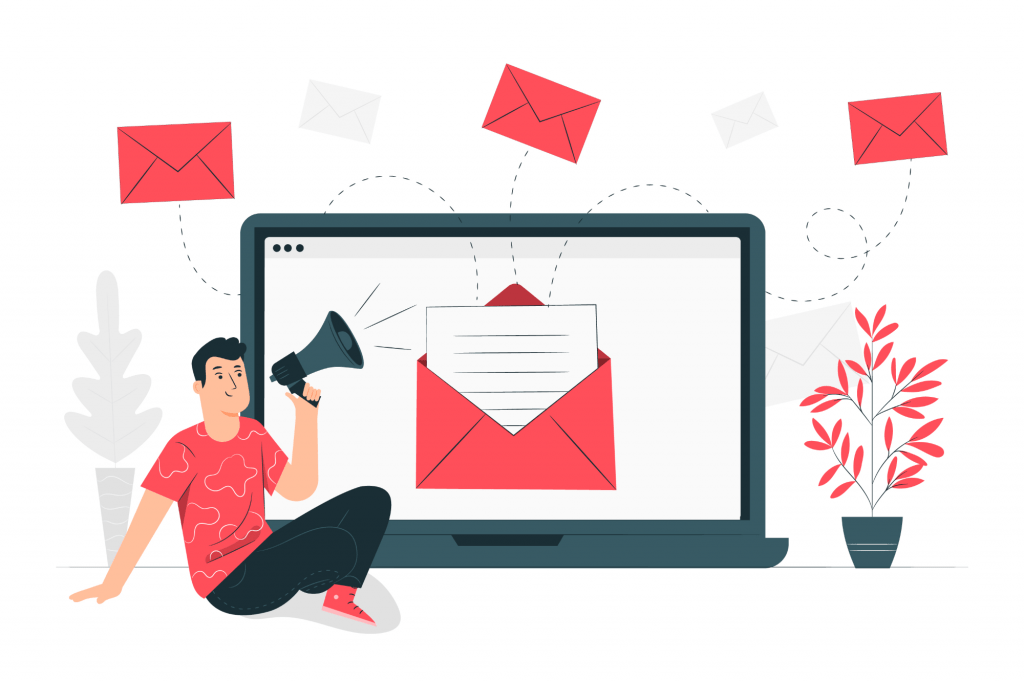 GIVE YOUR EMAIL MARKETING ENDEAVORS A SIGNIFICANT BOOST
Your Email Bounce Rate might not be as crucial as your Open and Click-Through Rates. But, every metric matters when you're trying to get your message across. So no matter the cause of your Bounce Rate, it's crucial that you fix the problem.
As an Email Marketer, you must keep your rates from becoming part of a downward trend. Also, consider applying these practices and boosting Open Rates with Email Marketing Automation Tools!