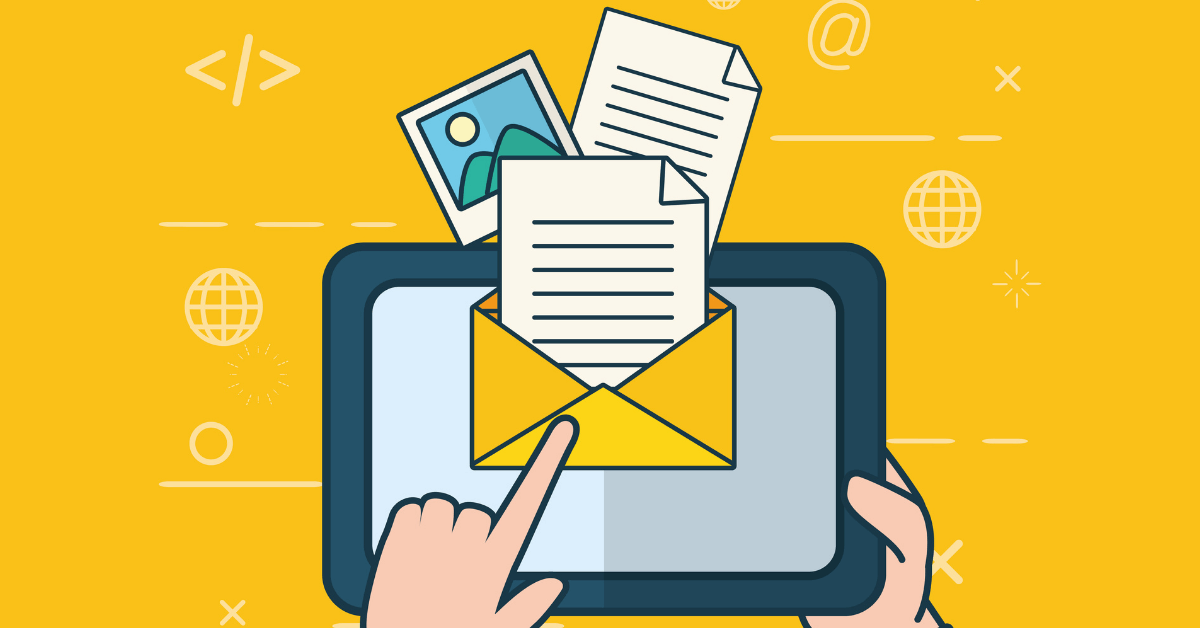 April 18, 2022
Great Thanksgiving Email Marketing Templates
How do you remain efficient in keeping in touch with your target audience and existing customers without sacrificing authenticity? The answer is simple — Email Marketing Templates. So, this coming November, here are some great Thanksgiving Email Marketing Templates to improve your Email Marketing Strategy.
November is a busy but good month for sales, mainly due to Christmas and Black Friday. As a result, businesses have more work but less time to handle it, especially for small business owners.
Creating and sending emails for the holidays is a vital strategy in getting the attention of potential customers. For Thanksgiving, your business has a chance of piquing more email users' interest.
Where to Get Thanksgiving Email Marketing Templates
With many people's reliance on emails, there's added importance to creating Thanksgiving Email Campaigns. Plenty of drag-and-drop email builders listed here have templates for Thanksgiving. So, these will make it easier for marketers to assemble an attractive email that's ready for Marketing Automation.
Klaviyo is an excellent example of a website that offers Email Templates. But, here are more excellent template providers:
Source: Constant Contact.
If you use Constant Contact, you can send seasonal emails that are sure to delight your subscribers. After all, they provide a variety of Thanksgiving Email Marketing Templates to inspire the holiday festivities.
Their vibrant designs will draw attention to your brand in all the right places. More importantly, Constant Contact uses a drag-and-drop feature for their templates, making them easy to customize and send. You can adjust the template's color, text, logo, and images so that the design matches your branding.
Constant Contact offers its templates and designs with a free 60-day trial.
Source: Emma.
Emma offers various templates for different needs, including Thanksgiving Email Marketing Templates. So, whether you want to invite more subscribers or highlight charitable efforts, you can never go wrong with Emma.
Their responsive and colorful designs will help you stand out in your target audience's inbox during the holiday season. Moreover, Emma's templates are ready to be customized and styled to match your company's branding. They are also fully responsive on mobile devices.
Thanksgiving Templates are available for free with any Emma account. In addition, you can create an account for $89 a month. This includes unlimited access to their holiday designs with hundreds of readymade ones.
Source: FireDrum.
FireDrum is another website that can give you free Thanksgiving Email Templates. They aim to provide businesses with modern, one-of-a-kind designs that are warm, inviting, and targeted at their audiences.
Aside from that, FireDrum's templates are fun and easy to use. Thus, it allows you to make the needed changes in your design's background, text, and image. Moreover, it has a mobile-responsive design that lets it adapt to any device and screen size.
Source: BenchmarkONE.
Formerly known as Hatchbuck, BenchmarkONE provides a holiday email template pack that includes two Thanksgiving templates. Thus, you can easily use and customize it to send to your contacts.
With BenchmarkONE's templates, you can have your company logo and links to your Social Media channels. You can also adjust the copy if you want to highlight special promotions or messages.
Share your message to your audience and loyal customers using the email's subject line, copy, visuals, and even the footer.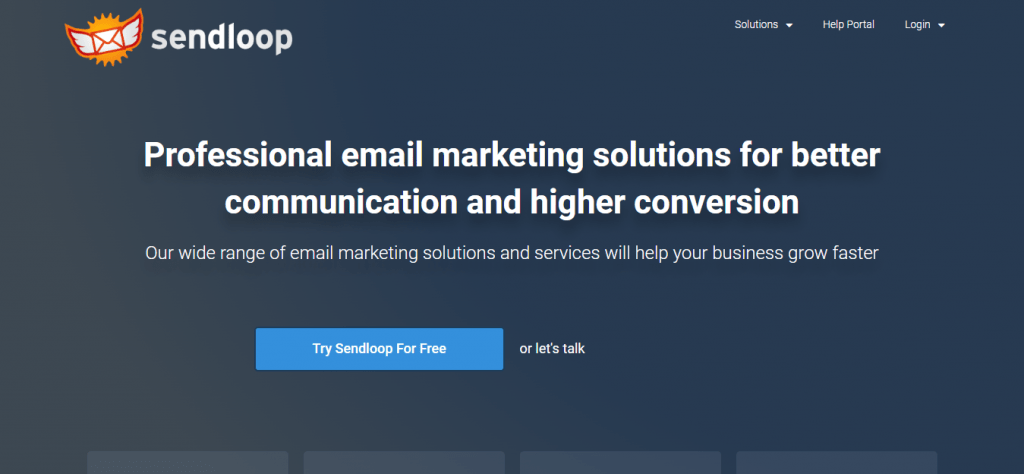 Source: Sendloop.
Sendloop is another marketing company that maintains an informative email blog. They offer a free download for a variety of Thanksgiving Email Marketing Templates.
Sendloop knows that the design of email templates affects how customers receive their messages. Therefore, Sendloop has made a point of creating eye-catching email layouts.
Small business owners can easily download the template of their choice. They can also adjust the template to ensure that it reflects their company's branding.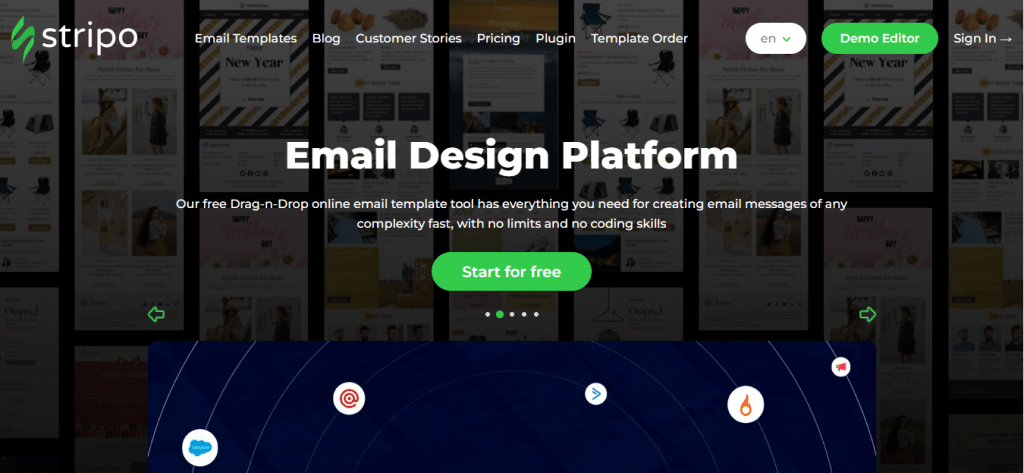 Source: Stripo.
Stripo is an Email Marketing website that provides a variety of free Thanksgiving templates for its users. They believe that holiday design is more critical than a generous value proposition.
Various industries or businesses can use Stripo's Thanksgiving email templates, which include the following:
restaurants;
sports;
real estate;
hotels;
photography;
flowers;
finance;
technology; and
paper.
When you select a template for your industry, the site redirects to an in-built editor. You can change the design, beta test it, add blocks, and export the finished product after.
Source: WebFX.
If you have many mobile customers, you should consider using an Email Marketing Template with a responsive design. Also, the free WebFX Thanksgiving template, which is a professional and straightforward framework, was created by EmailCraft.com.
The responsive email template's features are compatible with many email providers, such as:
Google Mail;
Outlook (2007+, Express);
Yahoo! Mail;
Apple Mail;
Windows Live Email;
Mozilla;
Outlook.com; and
Thunderbird.
Moreover, the template is already designed to work with mobile devices.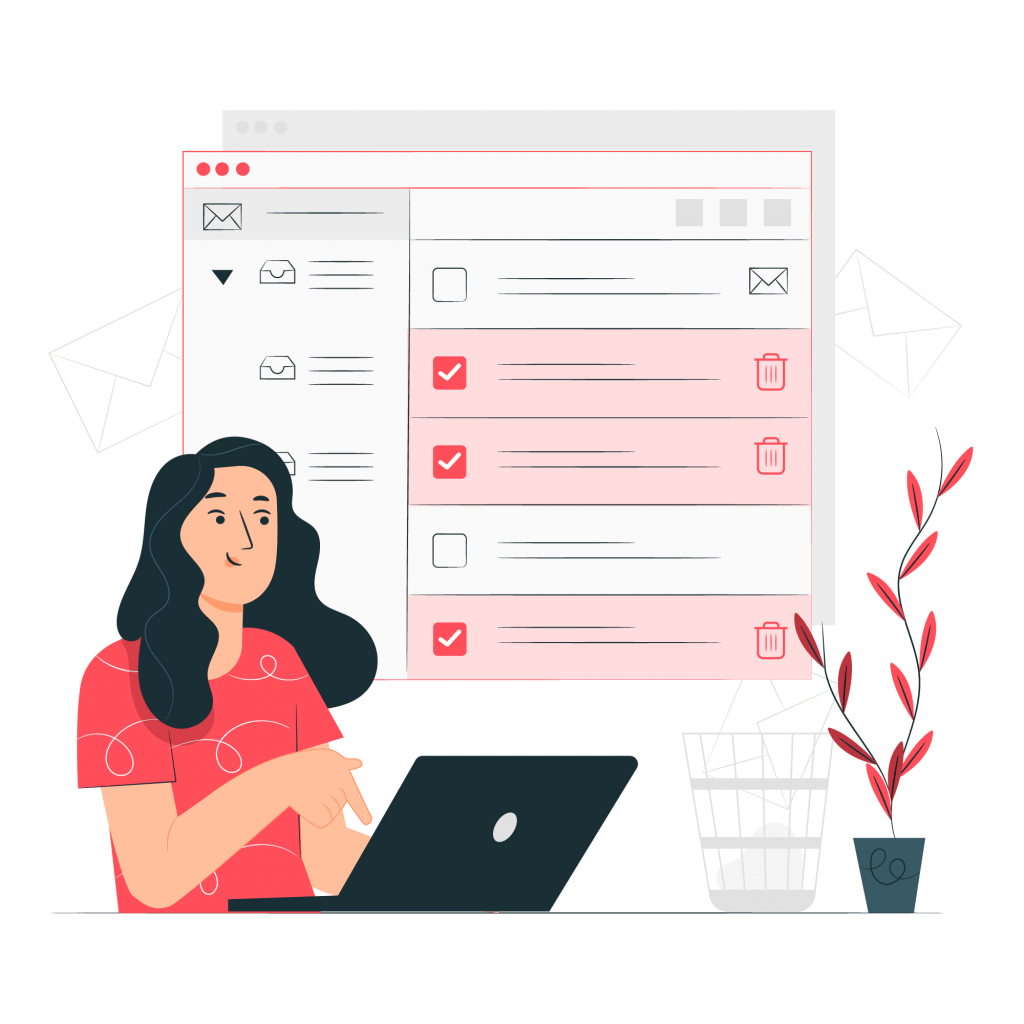 Final Thoughts
Email Marketing is critical for small businesses because it is the primary driver of retention and acquisition. Small and medium-sized companies can use email as their primary customer acquisition channel. In addition, email can be helpful for many industries, such as eCommerce.
However, they should also use it consistently to ensure customer retention via Holiday Campaigns.
So, even if you're busy with the holidays, you shouldn't disregard the importance of your Email Marketing Campaigns. You have several Thanksgiving Email Marketing Templates to help you maximize your time and resources.
So don't forget to personalize your Thanksgiving Marketing Emails with your desired drag-and-drop editor. Happy Thanksgiving!