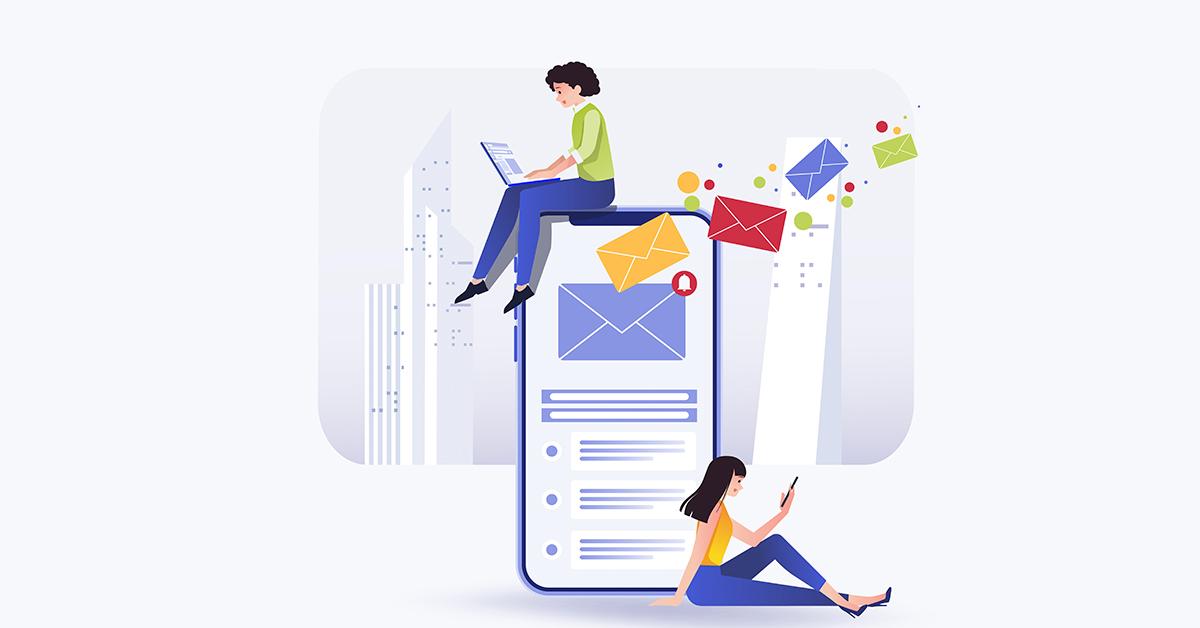 December 21, 2021
ReallyGoodEmails.com and Its Fantastic Email Selection!
On its own, electronic mail is pretty eco-friendly since you don't need paper or ink! You can send text, images, links, and videos with little to no issue. Email also saves you precious assembly time since you type everything out instead of writing by hand. Additionally, you could also send emails en masse with mail merge! And the advantages extend to marketing with email as the vehicle. Just as Social Media is crucial for your business, so are emails. If you want more conversions out of your recipients, then you might want to consider ReallyGoodEmails.com!
Marketing with Emails
Emails are a marvelous way to reach out to people in the world! Emails are, of course, composed of the recipient line, subject line, bodies, the little tools for formatting, and so on.
Of course, email marketing has its challenges. According to Radicati, it turns out that there are over 4 billion people who use email. So, more than half of the global population can be reached by email! Radicati also found that since 2020, 306 billion emails get sent daily. In addition, about 361 billion will be sent daily by the end of 2024.
The numbers are unmistakably high. However, this doesn't guarantee that hundreds of billions of emails are opened upon arrival, or at all. Constant Contact via Hubspot says that the open rates of emails across all industries average at about 19.8%.
To draw attention and convert recipients into clients, email marketers might incorporate psychology into the campaigns. Some of the recommendations include having eye-catching designs!
Here's a quick rundown of those psychological tips:
Spruce up the email with some imagery!
Make good use of color palettes.
Add a price comparison to your electronic mail!
Dangle the word 'Free' in front of the recipient's face.
Milk FOMO for all it's worth by implying scarcity.
Now, you can always have some graphic designers get to crafting your marketing emails! Or, you can DIY them with email tools, free or otherwise! Of course, there's a vast amount of email marketing tools on the internet! But you can count Really Good Emails as a fun addition to your arsenal!
Crafting attractive electronic mail boosts conversion!
Source: ReallyGoodEmails.com.
According to its About Us page, Really Good Emails "aims to be the best showcase of email design and resources on the web." They have a wide array of business email samples from campaigns! From food to tech to fitness to fashion to furniture, you get to see emails from brands both familiar and not! Think of any industry, and you can find an email related to it!
The site can be a goldmine of inspiration for any email campaign designer or just graphic designers in general! ReallyGoodEmails.com's gallery is curated to show the most excellently-made marketing emails.
What does ReallyGoodEmails.com do?
ReallyGoodEmails.com aims to provide its users a look into email marketing campaigns. They currently have over 4,000 handpicked email samples from user submissions! So, if you're proud of a particular email, you even send it in!
Source: ReallyGoodEmails.com.
However, Really Good Emails' Terms of Service says that, upon submission, the site has "an unlimited, royalty-free, sub-licensable, irrevocable license to use, copy, display, and make derivative works of any content." So submit at your own discretion!
Really Good Emails comes with a Save Email function, which saves any emails that tickle your fancy. You later check your collection via your Library! Also, you can collect emails by industry or design and apply the desirable features to your electronic mail! Email marketing campaigns never felt so transparent!
Source: ReallyGoodEmails.com.
Now, while there are a lot of lovely examples on the site, they're only there as fodder for inspiration. You can't request Really Good Emails to create an email for you from a given email, nor can you download the email and change it to suit your own email marketing needs.
So, you can filter by New or Popular. In addition, while the page shows a variety of emails by default, you can go through the Categories or Companies if you want to get more specific.
Scroll down the site, and you'll find that these are among the most popular categories:
Welcome emails,
Inclusion emails,
Newsletters,
E-commerce emails,
Webinar emails,
Surveys, and
Sale emails.
Source: ReallyGoodEmails.com.
Here are a couple of alternatives to ReallyGoodEmails.com!
Unique, eye-popping emails that inspire, all at your fingertips at ReallyGoodEmails.com!
Emails are a great way to save time and effort in reaching out to people. This goes double for email marketing campaigns! More than half the people worldwide use email, so it's a decent avenue to get people to notice your brand and keep them interested. However, more than 300 billion emails get sent out daily, and the number will only increase. Thus, there's a need to make your emails more effective for conversions!
Email campaigns need to better themselves to convert more and more people. Some tips that can psychologically win over recipients involve creating attractive-looking emails with visuals that pop! Really Good Emails has you covered for email marketing campaign inspiration.
The website is a curated gallery that shows off a wide range of electronic mail. From emails that welcome, to emails that notify of new products, webinars, or sales, to newsletters or surveys, they're free for a user's viewing pleasure! The emails can't be used as templates, but they can influence current and future projects.