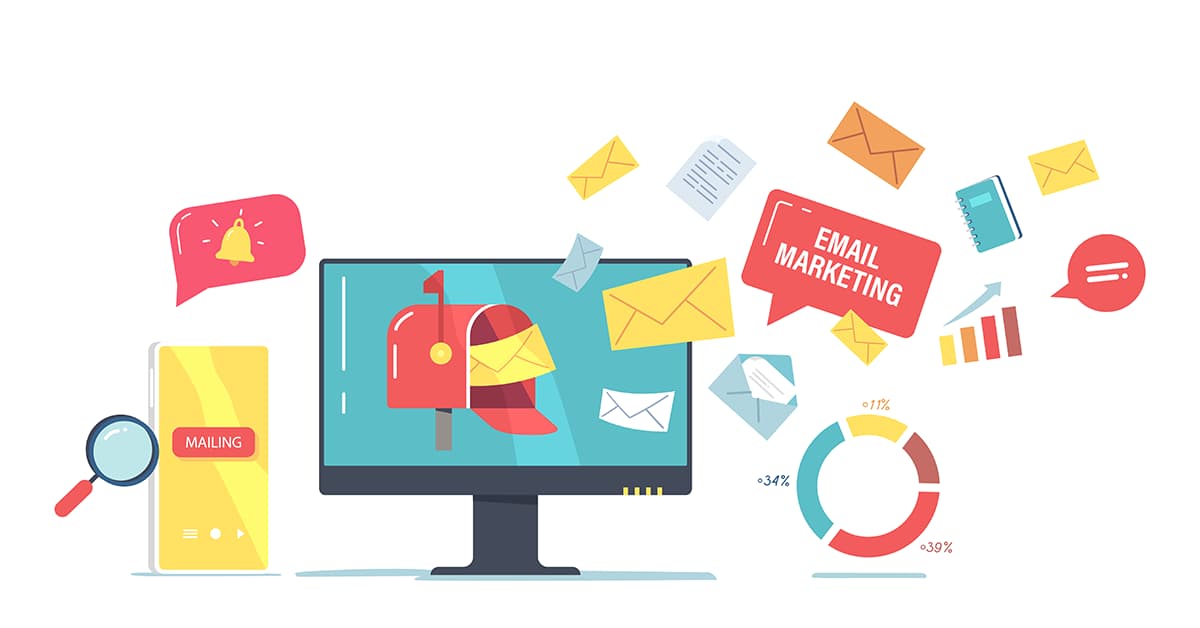 May 9, 2023
Behavioral Email Marketing Tips for Your Business
In Behavioral Email Marketing, a business sends personalized messages to specific individuals based on their preferences, past behavior, and actions. This allows companies to customize their messages for individual customers and provide content they're more likely to engage with.
Source: FinancesOnline.
It's easier for an individual to engage in any conversation or activity if it's related to their preferences or fits their behavior. After all, personalization is an excellent way to get people's attention. So, if your brand offers content or media that matches the audience's interests, they'll be more involved.
If you customize your Marketing Emails according to recipient behaviors or interests, you have a higher chance of getting your audience's attention. As a result, your email analytics will display much more consumer engagement than before!
Implementing Email Marketing into Your Strategy
Applying customer behavior to Marketing Emails can be a critical Tactic for Lead Generation. Several factors can help Email Marketers tap into this strategy. With these factors, they can develop campaigns and promotions offering relevant products or content for their consumers.
Here are some helpful tips to help you tap into your audience:
Understand Your Audience
Of course, your audience is one of the most critical factors you should consider. After all, if you want to apply Behavioral Email Marketing, you need to know your target audience's behaviors.
Before strategizing for Behavioral Email Campaigns, you must understand your target audience. So the first step to accomplish that is to gather data based on essential criteria such as:
Purchase History. The number and type of products individuals have purchased from the site.
Website Activity. The number of times individuals have visited and how much time they spent on the site.
Demographics. Audience segments and activities of the individuals who engaged with and purchased from the site.
Surveys. Surveys provided on the site audiences can access to provide their feedback, comments, and relevant suggestions.
Another factor to consider is analyzing the individual's behavior and interaction through email or Social Media. This also includes customer inquiries and feedback, if it's available.
Gathering and analyzing the data mentioned here provides information you can use for your Email Marketing Strategies.
Plan Your Campaign
After getting insights from data gathered earlier, it's time to plan your campaign.
Planning effective Email Campaigns requires attention to detail to accurately your target audience. That way, you can gain their attention and turn it into engagement. Your goals will directly affect the steps of your campaign plan.
Defining your Goals
It is vital that you plan and define your Behavioral Email Marketing Campaign goals, which can fall under the following:
Increasing sales
Building brand awareness
Improving customer quality and retention
Lowering Email Bounce Rates
Setting goals determine the most effective Email Marketing methods and strategies for success. Goals also help you consider vital factors and limitations in your campaigns.
Build your Email List
Having a list of consumers to send your Behavioral Emails to is essential. (However, we caution you against buying Email Lists.) You can build your list with the help of the following:
Forms from your website;
Social Media giveaway posts; and
Promotions in exchange for email information and subscriptions.
Make sure to gather as many email contacts as you need for your upcoming campaign!
Choose an Email Marketing Platform
Next, you must choose an email platform that fits your budget and intended functionality. Fortunately, there are many email platforms with different features to choose from. Not only that, but pricing and accessibility will also vary.
Additionally, it's essential to choose the right platform to ensure your target audience receives your personalized emails. Some platform providers may also provide a free plan to users with a small subscriber list.
Create Engaging Content
In addition to personalizing your emails, you must make the content compelling for your recipients. So, you can implement eye-catching visuals to make them more effective. The visuals for your Behavioral Marketing Emails may include the following:
short video advertisements;
images or photo media; or
interactive posts and questionnaires.
Segregate your Audience
You need to separate your target audience to have a more effective campaign. Segmented Email Campaigns have 50% more opens compared to non-targeted ones.
You can segregate recipients depending on their interests, behavior, and preferences, allowing you to deliver more targeted content to each segment. Additionally, you can create focus groups that are specific targets for your campaign.
For example, let's say your marketing campaign focuses on providing general clothing. Thus, you'll need a demographic breakdown of your audience to know you are targeting suitable offers to the right customers. So, you need to determine the customer's clothing preferences and what they're looking for.
Automate Your Campaign
Applying automation in your Behavioral Email Marketing Campaigns allows you to send triggered emails to subscribers based on their behavior. Fortunately, Email Marketing Automation Tools create, send, test, and report on campaigns. So, they deliver your emails to relevant recipients.
You should consider the best Email Marketing Automation Tools for your campaign.
Measuring and Analyzing Your Campaigns
Measuring email campaign performances is crucial for business. After all, certain factors — which you've likely gotten results on —can affect your marketing efforts. You can use several tools and methods like A/B Testing to get insights on strategies that do and don't work. By accounting for and improving on these, you can ultimately improve your Email Marketing Strategy.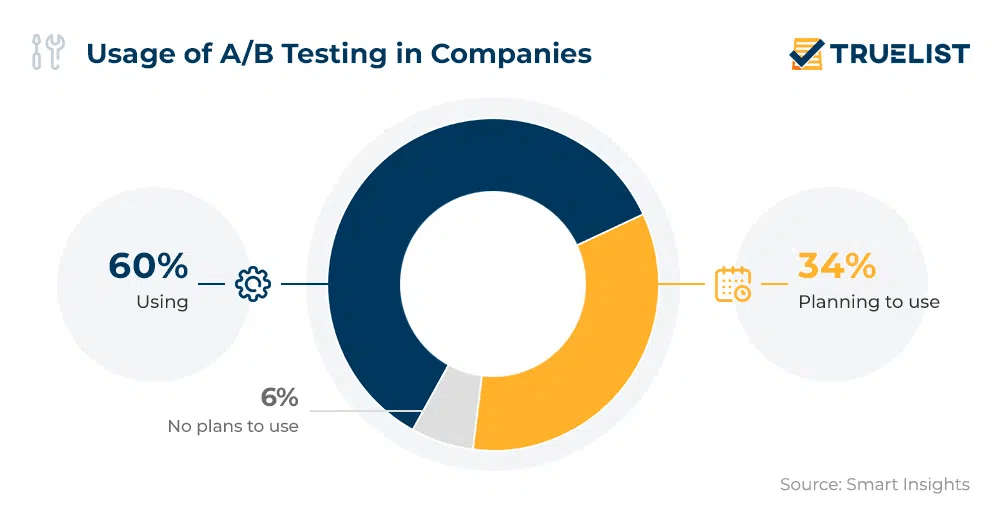 Source: TrueList.
Tracking email campaign performance can also help you optimize campaigns for better results. Not only that, but you can better understand your Mailing Lists based on subscription activity and behavior. By delivering personalized content, you can significantly boost audience engagement.
Another critical benefit of tracking campaigns is gaining data when calculating your Return On Investment. Email Marketing is valuable to your organization, so keep track of your ROI and Cost Per Acquisition. As a result, you can secure more resources for potential future campaigns.
Test and Optimize
After getting the results of your Behavioral Marketing Emails, you should analyze them. That way, you can adjust your future campaign strategies for a better outcome.
For example, let's say your first campaign ends with a total of 10,000 subscribers participating in your online sales promotion. Then, nearly 75% of these subscribers provide positive engagement and feedback. Naturally, the rest of them offered neutral to no responses. So based on these insights, you can make the necessary adjustments for a higher engagement rate.
After you've learned what makes your audience tick, you can repeat the procedure after examining your analytics. You can compile the suggestions that point out the negatives and positives to create a new strategy for your next campaign.
Final Thoughts
In conclusion, Behavioral Email Marketing reaches out and connects to an audience at a personal level. It piques their interest, thus encouraging engagement. You can even apply Mail Merge to send your emails! As a result, this strategy supports your Email Marketing efforts.
Personalized emails can improve customer retention and interest in your products and services. Thus, you can be sure to gain more valuable data to enhance your campaigns.