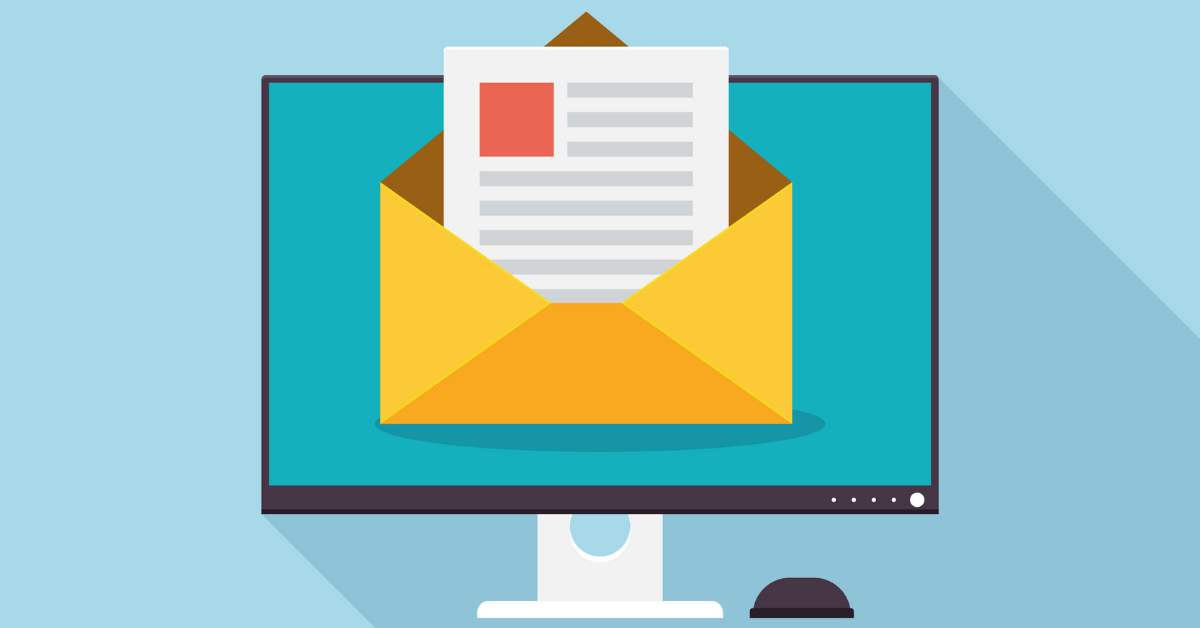 April 18, 2022
Best Email Marketing Automation Tools for Businesses
Email is a great way to reach out to more subscribers, but it's not so great when you have to send over a hundred per day. However, sending a single email to multiple recipients may appear unoriginal—it is not personalized. Of course, you could write people's names in your emails, but that will take time for each name. So, instead, avoid this problem by using some of the best email marketing automation tools available from the top email marketing service providers.
What are Email Marketing Automation Tools?
According to Campaign Monitor, marketers use email marketing automation tools to "create, send, test, optimize, and report on their email campaigns." As such, it is vital to choose an email marketing service provider that can give you the relevant email marketing automation tools you need to optimize your email marketing strategy.
Here is a list of top email marketing tools that may be just what you're looking for:
HubSpot
Source: Hubspot
HubSpot is an email marketing service provider that offers a free email marketing automation tool that allows users to send various types of email blasts. Its email editor also uses a drag-and-drop interface. It also provides ready-to-use templates. Aside from that, the free version includes a CRM tool that allows you to add relevant, even personalized, information to your emails. Its features make it an excellent choice for small and growing businesses. Hubspot allows you to send email blasts for free until you reach the 2,000 email sending limit. After that, its prices begin at $50 per month. It then increases to $800 per month for the next tier and $3,200 per month.
Klaviyo 
Source: Klaviyo
Klaviyo is a growth marketing platform that enables you to provide more personalized experiences through owned marketing channels such as email, SMS, in-app notifications, and web. Moreover, you can brand your emails right away with Klaviyo by choosing the colors, logos, and links appropriate for your company's brand. Klaviyo's free plan is limited to 500 emails sent to 250 contacts. It will then prompt you to upgrade to the $20 per month plan.
MailChimp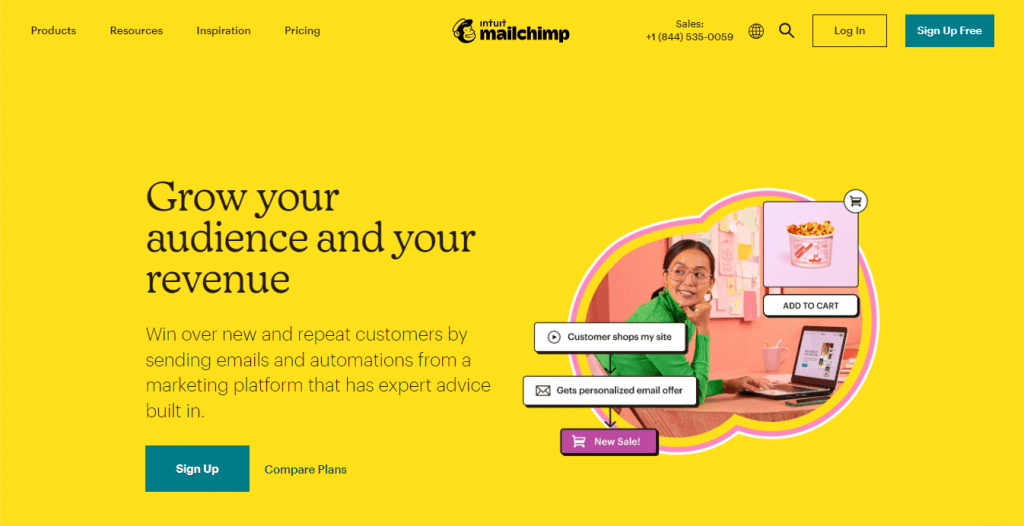 Source: MailChimp
MailChimp is one of the most effective email marketing automation tools available today. It is a drag-and-drop tool, so you don't have to worry about minor details while writing your emails. Instead, you can concentrate on sending email blasts while it handles tasks like email scheduling and mailing list organization. MailChimp also gathers information for email statistics. Moreover, MailChimp offers a free subscription for however long you want for up to 2000 subscribers or 12,000 emails per month. However, if you need to send unlimited email blasts, $10 is the next tier in the pricing plan. The price then increases after every 500 subscribers you add.
ClickFunnels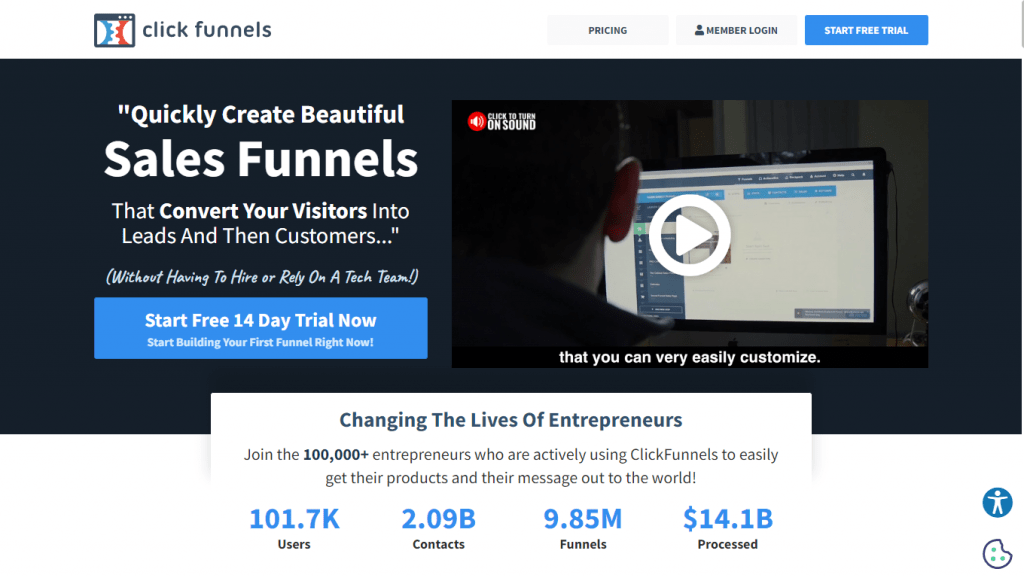 Source: ClickFunnels
ClickFunnels enables you to create intelligent sales funnels that convert quickly. It makes smart sales funnels rather than just pages, so you can instantly create dozens of different types of sales funnels with the click of a button. Such sales funnels include optin funnels, sales funnels, webinar funnels, membership sites, and more. Note that before sending unlimited email blasts with a 14-day free trial, you must go to bat with ClickFunnels and enter your billing information. After that, you can get ClickFunnels for only $97 per month.
ActiveCampaign
Source: ActiveCampaign
ActiveCampaign is one of the easiest email marketing automation tools to use. Compared to other providers, it is also unquestionably one of the most affordable. Its package is an excellent investment if you want to get the most out of your money. Even though it is simpler to understand, it still has a lot of functionality. ActiveCampaign is a great tool for any business because it handles CRM, sales automation, and email marketing. The pricing plan for ActiveCampaign begins at $9 per month. Subsequent upgrades are priced at $49, $129, and $229 per month.
GetResponse
Source: GetResponse
If you're just getting started with email marketing, GetResponse is the way to go! It makes everything appear simple. You can create intelligent automated email campaigns, assign contacts, and send email blasts. You can also use its forms, A/B testing, subscription tracking, and many other features! GetResponse also offers support via live chat, phone, and email so that you can get answers quickly. In addition, you can use GetResponse to send email blasts for free for 30 days. After that, it will cost $15 per month to continue.
Zoho
Source: Zoho
Zoho is an email marketing automation tool that is simple for the average person. You don't have to slog through HTML; you can do whatever you want with text and images! And if you like how your email turned out so much that you want to keep sending it, Zoho's Library allows you to save it as a template! Zoho offers 12,000 emails and 2,000 subscribers for free per month. Paid plans begin at $5 per month.
Which Email Marketing Automation Tool Is For You?
Aside from the ones mentioned in this article, you can also choose from SendInBlue, Omnisend, Drip, etc. But, of course, it is ultimately up to you to select the email marketing automation tool best suited to your brand's specific requirements. So, which email marketing automation tool do you think is best for your business? Let us know!