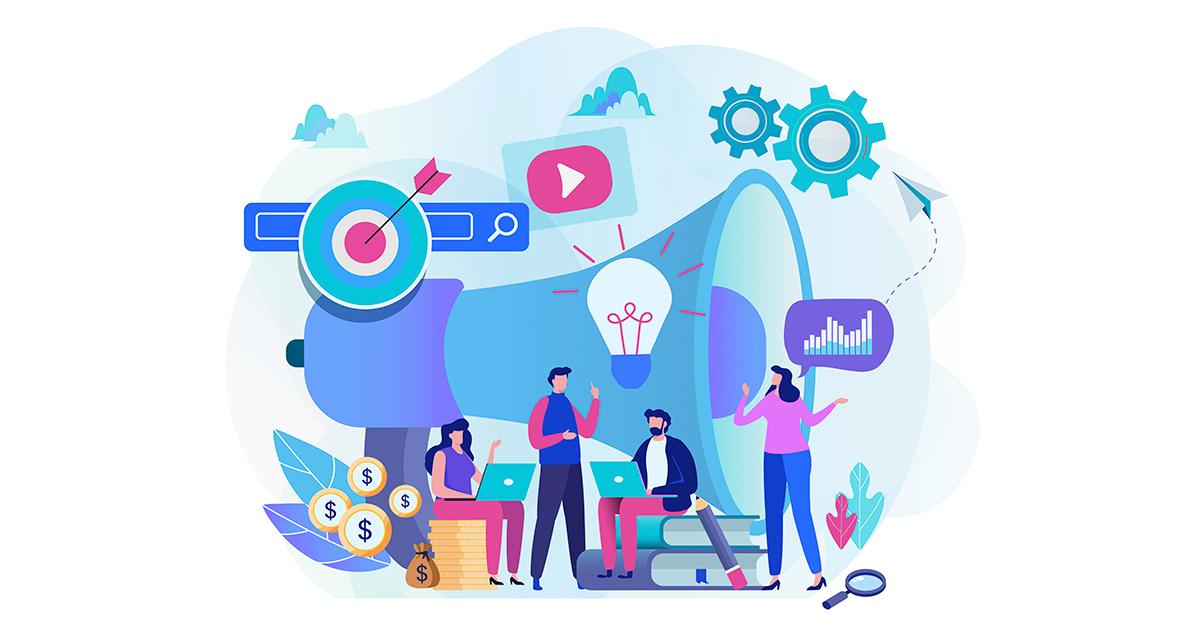 December 22, 2021
Email Marketing Tips to Bring in New Subscribers
Email is a leading marketing channel to get potential or new subscribers to notice you. Don't believe us? Email has an average Return on Investment rate of $42. So, Email Marketers need to get on it with an excellent marketing game plan! Email campaigns rake in potential subscribers, thus keeping conversion rates high. So to the professionals out there: here are Email Marketing tips for achieving successful campaigns!
Why learn all these Email Marketing Tips?
Why learn about Email Marketing Tips? Well, you have to work smarter and not harder in Email Marketing. Specialists for Email Marketing need to snap up as many potential new subscribers as possible! So, Email Marketing specialists must learn tried and true tips to boost their campaign success.
Now, this is the second part of our Email Marketing advice. Earlier, we talked about Email Marketing Strategies!  This Email Marketing Tips article is its companion piece. Utilizing every point in both articles may not happen easily, but these could elevate your Email Marketing game plan to new heights.
Email Marketing Tips for Successful Campaigns
Understand your audience(s).
In many situations, knowing is half the battle! Your job as an Email Marketing professional is to get the attention of new or potential subscribers. So, you have to provide exciting content. But, to make such content, you have to be relevant to your audience! In addition, incorporating this Email Marketing Tip with email personalization just might boost conversions!
Take advantage of email templates.
There are so many email tools on the 'Net, but it's best to use email tools that offer ready-to-edit templates! (The click-and-drag types especially are perfect for Email Marketing professionals of all skill sets.) As for Email Newsletter templates, ReallyGoodEmails.com has an excellent collection! Also, here are two quick design tips: avoid using background images and make use of negative space!
Give your all in the email content!
Having high-quality visuals and copy is the real meat of the dish that is your Marketing Emails! In your email, you need decent a decent CTA. Also, you need to have one (at the very least) clickable item above the fold. Don't forget preview text, which helps you make a good impression, especially for new subscribers. You should check out tips on creating email subject lines too!
Stay consistent!
This Email Marketing Tip calls on professionals to send emails regularly. Why? Consistency "builds relationships with the individuals that are on your email list." If you send emails often, you become a regular presence to your subscribers. Also, you've got to find a sweet spot for the ideal number of emails to send. So, you can check your analytics for that!
Don't overstay your welcome!
This Email Marketing Tip advises you not to overburden recipients with too much information! You've probably got a lot to say, and that's not a bad thing. However, nobody enjoys spam! So, send messages when necessary, and say only what needs to be said. Add value, but don't send too many emails! Additionally, avoid making everything an advertisement or promotion! Your subscribers are sure to enjoy a variety of email types.
When applicable, put up a landing page dedicated to your campaign.
Landing pages used in conjunction with your Email Marketing campaign could be another step to success! Naturally, consistency is critical, so having a landing page for the campaign provides an excellent user experience. It also shows your subscribers that you're a trustworthy brand, ensuring a streamlined sales process from start to finish!
Time your email content!
Timing is essential for your Email Marketing game plan. However, this Email Marketing Tip isn't just about the best timeslots to send emails! So, taking advantage of holidays could be what you need to make a successful Email Marketing campaign! In addition, incorporate trends into your email content, like memes!
Remember that you can't please everyone.
Spam can land you in various situations, from scaring off potential new customers to getting blacklisted. If you don't engage with a given recipient within a set number of interactions, you've got to let them go. So, best to make sure that people can unsubscribe in five steps or less! But don't you worry, there are even more recipients on the Internet!
Reward subscribers' loyalty
Although this Email Marketing Tip focuses on retention, your game plan can include your loyal subscribers! For example, promotions or rewards that give back to people dedicated to your brand can foster goodwill. Thus, you gain a sense of community! Also, if you've got an existing loyalty program, it's best to incorporate that into your campaign!
Work smarter and boost conversions!
Email Marketing professionals need a game plan that boosts conversions! Thus, there's a need for Email Marketing Tips that bring in new subscribers.
These subscribers will become your new clients. And of course, you've got to gain their attention with excellent and exciting content! Then, you gain their trust with regular yet valuable emails. These also have to be timed well in terms of holidays! Once they've proved loyal subscribers, they might be entitled to loyalty or rewards programs.