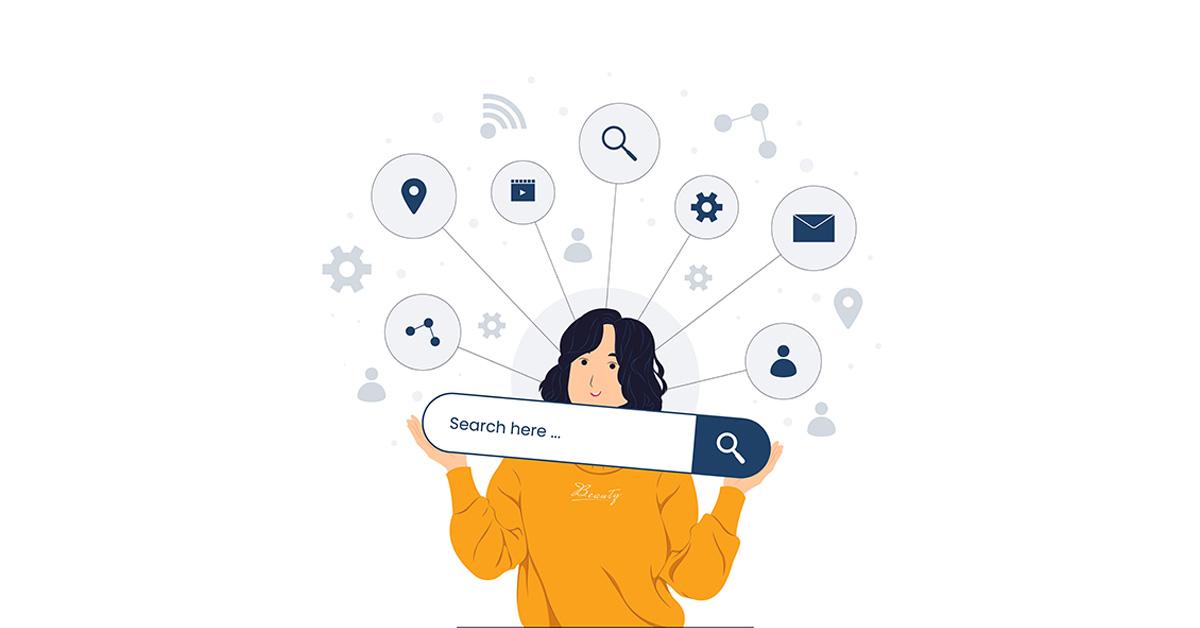 June 2, 2023
New Google Features for Finding Relevant Results
Google is (almost) everybody's go-to search engine for finding countless topics and essentials available on the web. The existence of its features has made the whole search experience faster, more convenient, and more accurate. There are various Google Features, from Google Lens to Google My Business to Search Console.
Each of these features, which people nowadays have opted to use, provides people with a better User Experience.
Google Features
Many features mainly focus on enhancing your search opportunities through advancements in modern technology. Most internet-based applications have started incorporating these features to cater to users worldwide. As a result, Google can provide them with more relevant information in a highly efficient manner.
As a result, Google became the world's most visited website, currently holding a large majority of the search engine market share. Of course, Google aims to deliver the most relevant and accurate information to users, and its features definitely helped Google secure that top spot.
Source: Oberlo.
For instance, the Google Local 3-Pack allows users to find the most popular businesses for a particular query. So, business website owners can also boost their site's Local SEO standing with Google Local Pack ranking tips.
Google Lens
Google Lens is a convenient feature that allows users to generate search results from pictures or images. The application has image recognition capabilities that can easily identify objects in the frame. Furthermore, Google Lens is available online and offline, which makes it a convenient app, especially in times of need.
Featured Snippets
Featured Snippets are a newly added feature by Google. These are designed to quickly give users a summary or concise details about a specific topic. As a result, it becomes easy to gather insights on Google without going further into the articles, which can be time-consuming.

A featured snippet is at the top of any search results page, just below the Google search bar.
Google Search Console
Google Search Console is a powerful tool, even among its new features. It allows users to check their site's performance through specific details like:
keyword rankings;
impressions; and
Click-Through Rate.
This tool is highly beneficial, especially for business owners online, which they can use to evaluate and improve their website performance.
Rich Results
Rich Results are search engine results that provide many details on a query, including the following:
text or written content
pictures
videos
directions
reviews
recipes
products
These results are presented in a way that attracts user attention through a wide array of visual content. Rich Results is a highly recommended tool for a searcher seeking answers in a specific medium.
How To Pick New Google Features
Optimizing your website by following SEO best practices and Link Building for Local SEO can easily make it appealing to Google. However, it's worth noting that you may need to consider several factors to ensure that both tools and your site are compatible enough to meet your objectives.
The features have different functions, so you must choose the best one according to your goals. For instance, some popular search features include People Also Ask and Local Listing.
Source: Digital Information World.
Your Needs
It's essential to take note of what you are going for. What are your objectives? What problems are you trying to fix? We recommend you examine all the features and look for the one that best suits your business' needs. Recognizing your goals will make it easier to start incorporating a specific feature into your business website to improve performance.
User Reviews
Checking out users' reviews, comments, and recommendations can help you improve your site. You can easily recognize the details you need to work on through public feedback. Additionally, users may leave comments about how they feel about your chosen features, making it easier to determine what works best for them.
Compatibility
One of the things to make sure of is compatibility. Ensure that your selected features are compatible with your devices or applications. For instance, some features may require specific details or devices to make them functional. It's best to examine your device's capabilities before utilizing any features.
Learning Curve
It's best to consider the difficulty of a specific feature before regularly using it. Some features may require a longer time to master, depending on the user and how the whole feature works. Understanding and maneuvering through a feature's technicalities can be a considerable step to mastering your selected features.
Support
It's important to check if support is available for your chosen features. Finding a support team or option can make your Google experience better and easier. After all, a support team can assist with any issues you'll encounter on the feature that a regular user may not easily fix.
Final Thoughts
Google features significantly benefit both regular users and business owners. For business owners in particular, Google users' search experience and website performance are enhanced in every aspect. As a result, they can attract more visitors and generate excellent loads of useful information throughout the internet.
The search engine's features have different functions. Learning about each one and how to maneuver it before regularly using it is essential. Moreover, consider referring to a support team who can help you with your concerns and ask for troubleshooting if necessary.
Overall, Google features can be crucial tools in boosting your site's ranking and performance. Moreover, it also gives users the immense knowledge that they need. As you see, its features can take your business to another level and give you a helping hand with your daily needs.