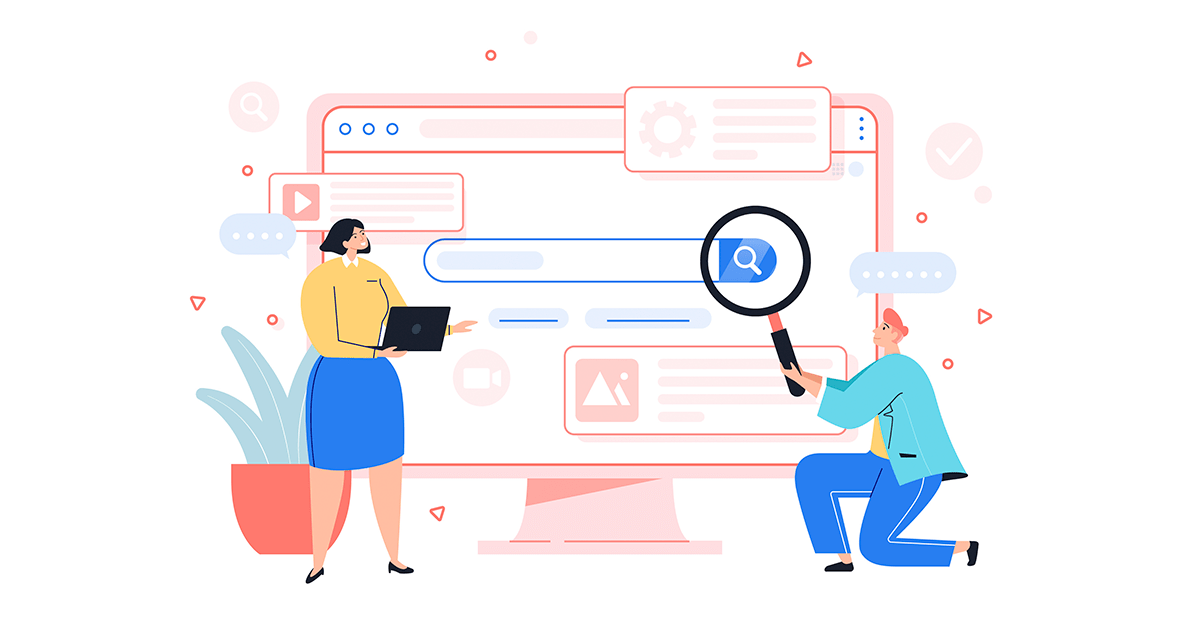 December 22, 2021
Google Search Console Monitors Your Business Domains
We rely on Google to handle a lot of things, such as indexing content, mapping out locations, handling ads, and giving local businesses a boost! But when it comes to handling your site — or rather, business domain — you might be worrying if they're doing well in the vast sea of webpages on the Internet. If you want to get noticed by search engine users, your site content needs a boost, such as Search Engine Optimization! Web Analytics specialists might rack their brains trying to monitor their webpages and URLs, but with Google Search Console, that's a thing of the past! Through the service, as a website owner, you can check organic traffic. Not only that, you can also "monitor, maintain, and troubleshoot your site's presence" in the Google search results.
Google Search Console: The free site monitoring and maintenance service
Of course, as a service, Search Console gives insights as to how Google sees your site. So, as the user or Web Analytics specialist, through Google Analytics, you will learn how better to optimize your business domain or website for ranking.
Source: Google Search Console.
So through the service, Web Analytics specialists can learn about Google's perception of their business domains. Among the metrics you can find on Search Console reports, you can see search traffic, site issues, and even advice on how to "make your site shine in Google Search results."
One of the outstanding aspects of Google Search Console is that it's free! Additionally, signing up isn't required, either! Also, you don't need to check on the tool daily, as the service will alert you to problems with your website. However, Google Search Central advises that it's best to check on your account at least once a month or when you change the content (such as blog posts) on your website or domain.
What does the service do?
To provide intel on Google's crawling, indexing, and serving processes, Search Console's got various tools and reports! So, it'll let you know whether or not Google can discover and crawl your site. Then, of course, after Google's crawling process comes indexing. Thus, Google Search Console can help troubleshoot indexing problems. One can also request to have new or updated content re-indexed! Plus, you can use Google Search Console to improve SEO.
Additionally, the service will provide traffic data on your business domain. You can check how often it pops up in search results, the queries that show your site to Google users, and how often users click your site for those queries. Plus, Search Console will tell you what sites link back to your domain!
Here's a list of Search Console's capabilities:
Helps optimize site content. You can find the content your users want with Search Analytics! The feature finds the queries that attract users to your business domain.
Lets you submit your content to Google. You can submit sitemaps and URLs for Google to crawl! In turn, Google takes care of indexing.
Notifies you of website issues. Anytime your site has problems, such as indexing or spam, Search Console alerts you via email!
Gives you insight into your pages. Google Search can see your pages, but you could learn how it sees your pages via the URL Inspection tool!
Gives you suggestions on optimization. Search Console helps you with AMP, Mobile Usability, Rich Results, and other features.
Who is Google Search Console for?
Search Console is for anyone who wants to check on their site metrics. All skill levels are welcome to use the free service! However, Web Analytics specialists tend to be on the top of the list of Search Console users.
Besides Analytics specialists, people who might use Google Search Console are SEO specialists, site admins, web developers, and business owners! Regardless of who uses Google Search Console, knowledge on how to optimize a business website for search results is critical to the landscape of SERPs today! It would be a shame not to use Search Console. After all, Google provides the service at no cost.
Additionally, as the service is web-based, there are a few requirements to use it, such as:
Recent versions of Chrome, Firefox, Edge, or Safari;
Having cookies and JavaScript enabled in your chosen browser; and
A Google account.
Source: Google Search Console.
Instructions for setting things up on Console
Upon loading the page for the service, you'll see a message welcoming you. Under this message are two panels. We start with the one on the left-hand side, which will verify your domain! As the name suggests, it's where you'll enter your domain or subdomain. For the field here, there's no need to add the 'http(s)://' that goes before your site's name. As an example, we're using Syntactics, Inc.'s domain!
1. Input your domain on the left panel's field.
Source: Google Search Console.
2. Once you've entered your domain, you can click 'Continue.'
3. Click the 'Instructions for' dropdown box and find your provider!
Source: Google Search Console.
4. When you've found your provider, hit 'Start Verification!'
Source: Google Search Console.
After clicking the button, you'll be redirected to your registrar account, so you need to sign in. Once you've entered the correct credentials, you can go on to verify your ownership of the domain. Side note: if your registrar isn't in the dropdown box, you can select 'Any DNS provider.'
Checking on Google search results for business domains has never been easier!
Google Search Console is as helpful for business sites as Web Analytics Tools are helpful for company data. Using Search Console helps understand a website's search performance! Upon learning how Google perceives a business' domain or site, Web Analytics specialists — or even interested parties — can find the problems or issues plaguing it.
Google Search Console lets you know whether your site is discoverable and crawlable. Indexing problems will be a cinch too! Also, you can request to re-index new or updated content. You can even access traffic and links data for your business domain in terms of analytics!