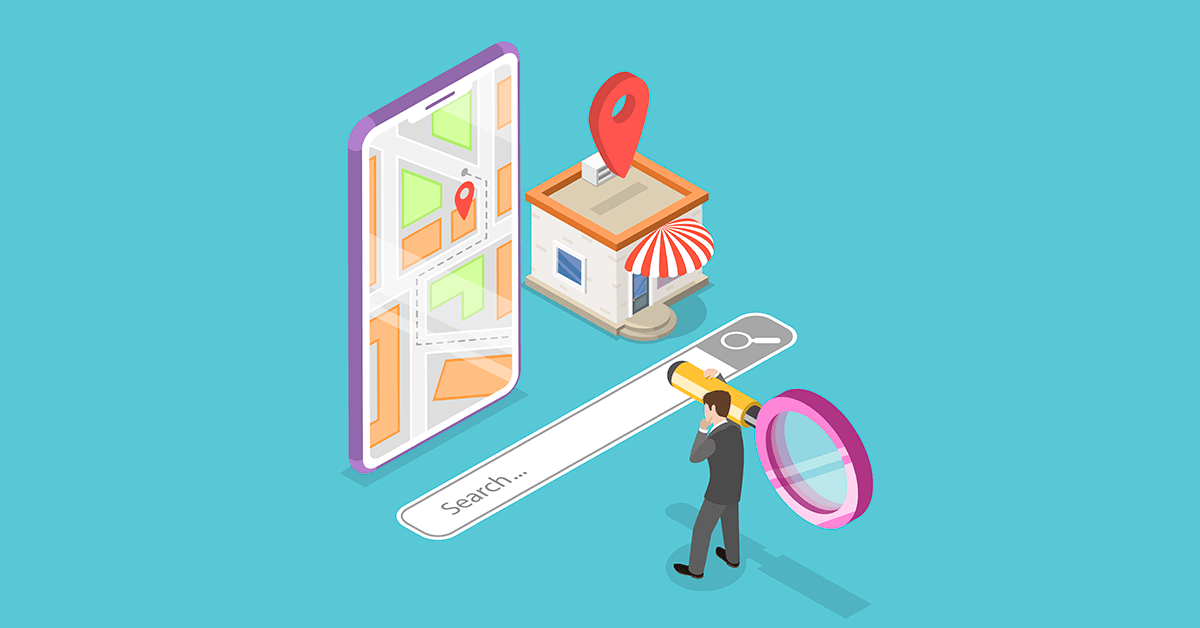 December 22, 2021
Ranking in Google Maps to Boost Business Visibility
You might have seen our article on Improving your Local SEO. There, we talked at length about Google's involvement in it! Here, we're covering ranking in Google Maps. So, Main Street ROI via TechJury says, "46% of Google searches are local." Any self-respecting Local SEO expert would know that optimizing your business means ranking high on Google's local maps! As a result of ranking high, you boost your visibility on the map. (Check out our Google Search Console article to improve your search performance!) So to achieve such an outcome, one has to learn about Google Maps Marketing.
Google Maps Marketing
Google Maps Marketing happens when "businesses include relevant information in their Google My Business profile." You need to input as much information about your business as possible. Here's a list of the most important details!
The business' name
A description of the business
Business hours
Details on products and/or services
Customer reviews
Contact information

Phone number
Website URL
Business address

Locations that the business serves,
The business' category or industry
Images of the business, including its products and/or services
So, once you've got all the info down, you'll be able to rank better on Google Maps. Then, of course, you'll become more visible to potential customers! You can check out Marketing & Optimization tips for Google Maps if you're interested!
Additionally, one of the most desirable places you want to be is Google Maps' Local 3-Pack. It's the top three search results of a particular business! The relevancy is based on either the user's current location or the location indicated in the query.
However, ranking with Google Maps Marketing means getting your business in the Local 3-Pack. You'll need to set up a Business Profile first to do that.
Why is Google Maps Marketing so essential for your business?
In 2018, The Manifest found that almost 70% of people with smartphones frequently used Google Maps. Also, more and more people are searching for local businesses! So, regardless of the business' size, optimizing Google Maps for digital marketing boosts your visibility. Not to mention, customers will appreciate a legitimate map to a nearby business! Social Media Today says that 72% of consumers that search for local businesses visit stores within a five-mile range. So local SEO experts can't just pass on marketing their business with Google Maps!
Factors for ranking on Google Maps
Ranking in Google Maps naturally means you're vying for a spot in the Local 3-Pack, which usually requires some SEO strategies. So, you'll need to be aware of three critical areas regarding Google's local algorithm.
First is the Proximity of the business to the Google user.
Second is the Prominence or popularity of the business within an area.
Lastly, the Relevance of the business to the search query!
Additionally, you need to be aware of Google Maps' ranking factors.
Ranking factors that boost your visibility on the map!
Google My Business signals.
Link signals.
Review signals.
On-page signals.
Citation signals.
Behavioral signals.
Personalization.
Social signals.
So these signals, combined with Google Maps Marketing, could help Local SEO experts achieve that coveted Google Maps Local 3-Pack spot!
How to rank in Google Maps
There are three more Google Maps ranking aspects that Local SEO experts can take advantage of.
1. Customer reviews.
Customer reviews are free advertising; they prove that your business is trustworthy. After all, customers will trust other customers. However, when combined with SEO, you have to watch out for the words in that review. That being said, your business will benefit from having text alongside high ratings! The reviews that your business racks up need to be consistent in terms of positive sentiment, too. So, to Local SEO experts: make sure you work hard and have your customers give you glowing reviews!
2. Links.
Building up a natural link profile composed of local links can also boost your business' visibility! This is where your partnerships with fellow local businesses and/or organizations will come in handy. For example, you can collaborate on content, a product or service, or even a promo that can serve as an advertising strategy! (Just make sure they're not your direct competitors.)
3. Taking out Google My Business spam.
This last aspect is more of a strategy. Here you get more direct and take out competitors spamming their way to the top of Google Maps' rankings. It's sort of like managing duplicate Google My Business listings! Google will appreciate your assistance in finding businesses that don't serve any purpose to its users. So, any "business" that isn't legitimate, or has fake reviews or contact details, or is keyword stuffing is fair game!
Use Google Maps to boost your Local SEO
SEO can be location-based, and Google Maps is one of the most valuable services when trying to get around! It is also helpful when you're trying to find local businesses. As a Local SEO expert, you want to get on this. However, climbing to the top of Google Maps' rankings requires a few things, like with SEO. First, you need to fill out your Business Profile on Google My Business as much as possible! Having as many details (and keywords in those details) raises the chance of potential customers' likelihood of finding your business. One must also consider extra factors such as links, reviews, and social media!