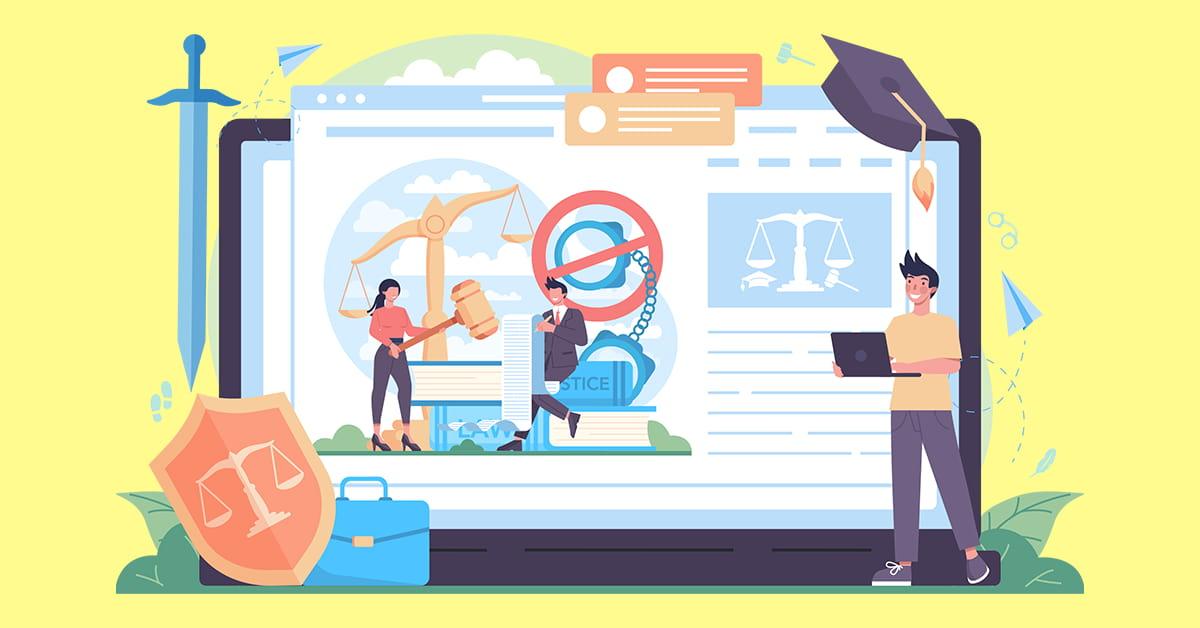 October 5, 2022
Local SEO for Lawyers: Why is it So Important?
SEO helps businesses increase online awareness, generate more clients, and maximize sales by marketing their products online. Thus, they can reach a wide range of potential customers and clients. Localized businesses are ones that obtain customers and clients within a particular geographic location. Therefore, these businesses need SEO to target Internet users in their respective areas. Considering that most law firms provide their services to people within their country, city, or state, Local SEO for Lawyers is a must to stay ahead of your competitors.
Local SEO assists law firms with targeting Internet users within specific geographical areas. Thus, they minimize the number of competitors in contrast to targeting audiences at a national level. In addition, by having a better ranking in search engine results, law firms can captivate the attention of potential customers by using localized keywords.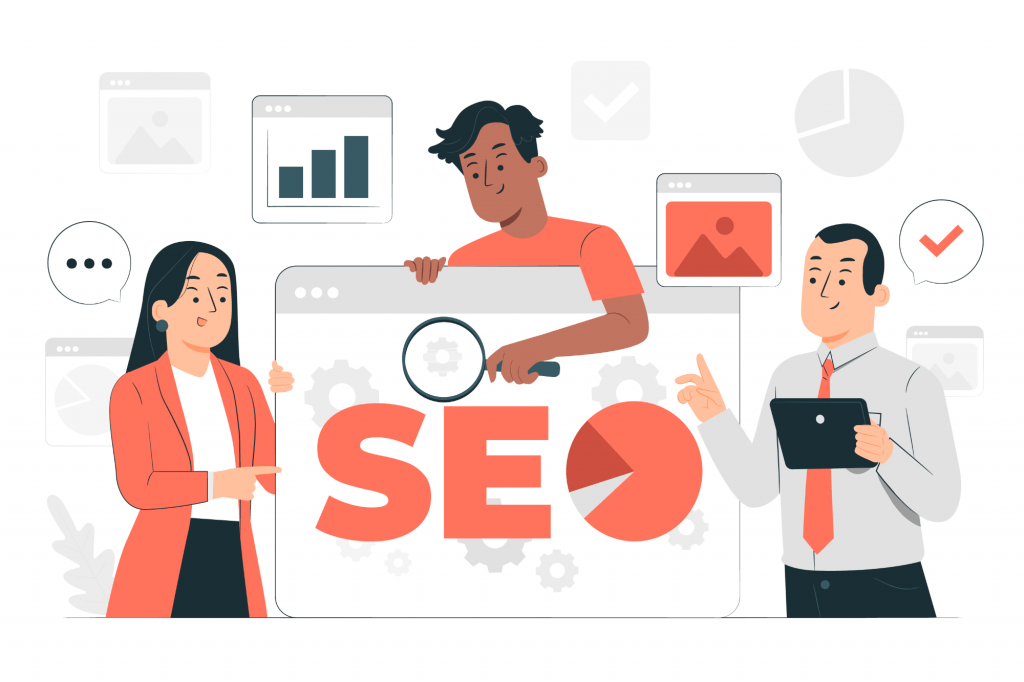 Why is Local SEO for lawyers essential, and how does it work?
Let's say, for example, that people within your location are using local searches to look for legal advice. Most people rely on search engines such as Google to begin searching for the place where the service they need is provided. Google logs over 8.5 billion searches a day. As a result, the higher your website's rank in the search engine, the higher the possibility of generating more clients within your location.
There are three categories that you need to consider for local search. Google uses these to identify the websites that deserve to rank above others in the search engine results:
Relevance – Or rather, how well your local business profile matches what an Internet user is looking for.
Distance – This is how far the location of your business is from the searcher's area.
Authority – This refers to how well-known your business is to Google. Your website's overall authority is measured by your business's speed, content quality, and links to other websites.
The benefits of Local SEO to law firms
Aside from increasing the law firm's ranking in the search results, Local SEO for Lawyers also draws in more qualified traffic that can potentially become leads. Therefore, online SEO is considered the most effective way to achieve results if you aim to generate more leads and traffic.
The rank above your local competitors
The population of businesses who transitioned to Digital Marketing has marked up, which means the number of your business competitors has also increased. So, business owners tend to use strategies such as finding promising Web Hosting Providers or doing Google Search by Location.
That is why ranking above your competitors is essential. You don't need to be on the #1 spot to drive traffic to your website and increase leads. However, you must ensure your website appears on the first page of Google search engine results.
SEO assists you in advancing your website for your target keywords and surpassing your competitors. In addition, investing in a Local SEO strategy and strategic content can help more potential local clients to find your website and choose your firm over your competitors.
Generate more phone calls from local search and GMB
Local SEO for Lawyers can enhance your website's local presence and increase opportunities for potential clients to find your firm online. For example, optimizing your Google My Business profile can generate more clicks to your website while your site takes up one spot in Google's search engine results.
Whenever an Internet user searches for a law firm's service using a keyword, your GMB profile can rank for those keywords. They can then click on your website link or give you a call with the number provided in your GMB profile.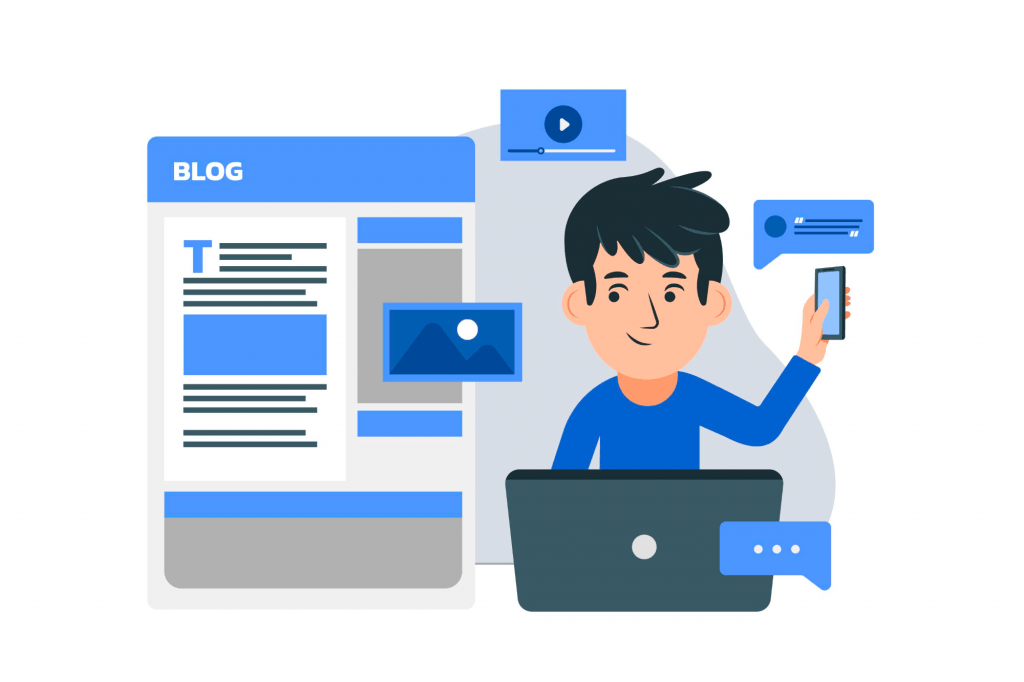 Drives in more traffic through your blog
Make use of your blog to give your clients, readers, and visitors valuable information. Providing practical and relevant information can drive more traffic to your site with keyword targeting and turn traffic into leads.
As with standard SEO Strategies, you can quickly identify high-volume, low-competition keywords to create informative and engaging blog topics. As a result, it is said that websites that utilize blogging receive 3,000 more search visitors per month than those that don't.
This content can captivate Internet users searching for these keywords and lead them to your generation funnel. These are some Local SEO-rich content ideas for law firms:
How-to guides;
localized practice location pages;
eBooks;
FAQ pages;
interviews with industry experts;
checklists;
legal topic complete guides; and
local events guides.
Gather positive client reviews to advance your reputation
Getting positive client reviews can help your law firm gain a trustworthy reputation. Thus, you can assure people that you only provide high-quality services to your clients. Local SEO for Lawyers can help your firm gather more positive reviews to develop its online reputation.
More positive reviews from clients than your competitors can help your firm outrank others. Additionally, more Internet users will be more likely to choose your law firm over another office with negative or no reviews at all.
Turn traffic into leads
You'll know a firm's Local SEO strategy is a reliable one when it doesn't only generate traffic to their website. Moreover, it also turns traffic generated into leads once it gets to your site. They will also include the following to attract people to contact your firm:
optimized web copy;
call buttons;
fillable forms; and
compelling Calls-To-Action.
When you invest in Local SEO, traffic is just part of the formula. Did you know that 46% of Google searches are primarily for looking for local services or businesses? You have to ensure that your strategy also includes generating leads to see a direct return on your investment.
Captivate leads and high volume traffic on autopilot
Remember that once SEO is implemented on your website, it isn't a "set it and forget it" strategy. So, you should ensure that you follow the same principle for Local SEO efforts. After all, your website will need plenty of effort for it to start generating traffic. So, success will undoubtedly happen if you work with a reputable Local SEO agency that can optimize your website and GMB Profiles for you.
Most law firms prefer to work with SEO teams that can work on constantly generating traffic and leads to their website. This is a more effective solution than reinvesting in Paid Ads or keeping up with postings on Social Media.
Strengthen your law firm as an authority in your niche
The perks of Local SEO aren't merely generating leads and traffic to your website. It can also provide you with several opportunities such as:
landing new, high-paying clients;
getting your business name onto legal publications;
leading to invitations to industry events as a speaker, etc.
Upgrading your online website's online presence with the use of Local SEO can show other experts in the industry that you mean business. It will become your opportunity to increase brand awareness online. Lastly, it can open up new doors for new opportunities and partnerships.
Final Thoughts
Though Local SEO for Lawyers does need a dedicated strategy, it doesn't mean it'll be a challenging road to the top spot on SERPs. Instead, focus on your primary goal of increasing your online visibility on Google's Local Pack. You must make your firm's information accessible when people looking for attorneys are in your location.
If your law firm still hasn't invested in SEO, local or otherwise, now's the time to do it. So, start optimizing your website and dominate local search results.