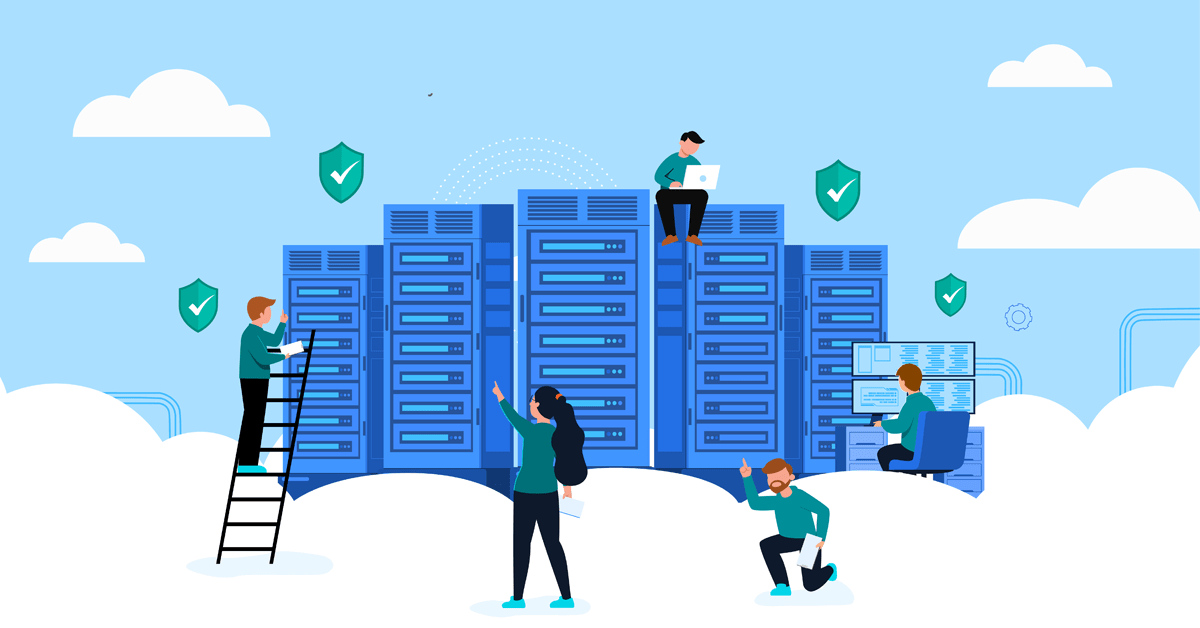 January 12, 2022
What is Web Hosting and Its Relation to SEO Rankings?
Many Digital Marketers look to SEO as a cost-effective avenue of advertising. Among other things, Local Keywords can boost your rankings on Google. As for business websites, SEO Rankings can rank you on SERPs, which will send searchers your way. However, one might ask: Does Web Hosting boost your SEO Rankings? At first glance, one could say that they don't seem like they're related. However, Web Hosting is crucial to a business's SEO. After all, how can you optimize your business domain for search engines if your site doesn't work well? As for whether Web Hosting affects SEO Rankings or not, the short answer is: yes. Now for the long answer, just read on!
What is Web Hosting? Why is it so valuable to SEO?
While many things go into boosting a business website's SEO Rankings, a lot goes into Web Hosting as well! Web Hosting lets individuals or organizations post websites or -pages on the Internet. So, Web Hosting providers can assist businesses with Digital Marketing. After all, without a host, visitors can't come to your site, and neither can search engines. As a result, your website's SEO rankings can't take off!
What's Web Hosting got to do with SEO?
According to Medium, there are several elements of SEO, such as:
Structure
Links
Formatting
Content
Accessibility on mobile devices
Optimized URLs
Backlinks
Domain authority
These elements will elevate your business website's SEO, as Google sees them as the metrics that make your site so important to visitors. Without these elements, your website cannot rank for SEO.
Is picking a plan easy?
Web Hosting has a lot of considerations, so there's a lot of pressure to find the right web hosting plan. It's less a question of the best company but more of a question of finding which plan is the best for your business. Firstly, you have to consider the cost and how much support your provider affords! Also, you have to figure out the type of Web Hosting plan you want. There are about six:
Shared Hosting. This plan will share resources between multiple sites. It's both popular and user-friendly!
Dedicated Hosting. You'll have complete control over the servers, which gives you more flexibility than Shared Hosting.
Virtual Private Server (VPS) Hosting. A VPS plan blends Shared and Dedicated Hosting. Your site is hosted on multiple servers, but there's a chance that you share resources.
Cloud Hosting. Scalable and flexible, Cloud Hosting allows you to have multiple backups of your files, and you only pay for the resources you use.
Managed WordPress Web Hosting. The Website Hosts manage almost everything for you here, so you don't have to worry about much.
Here are some Web Hosting factors that affect SEO Rankings:
Your website's Loading Speed!
One essential consideration for your Web Hosting is your business website's loading speed. Users will not stay on a site that takes five seconds to load. The 38% bounce rate is proof of that. (On the other hand, sites that load within two seconds have a 9% bounce rate.) So when you're trying to boost your SEO rankings with Web Hosting, checking out your Core Web Vitals is crucial! It's best to perform regular audits to check how your site is doing.
Website Security and SSL Certificates
Hackers are becoming more of a threat. Now, this may not seem like a website SEO Ranking issue, but hacking usually results in losing your data. Web Hosting providers can back up your business website's data, so you don't miss a chance at SEO! So, you need an excellent hosting plan. Additionally, as proof that your site's secure, you need SSL Certificates, which lets site visitors (and Google!) know you're the real deal. Security doesn't just cover the Certificates but also the little padlock in front of the site URL. With these, visitors won't worry too much about doing business on your site!
Your business site's Uptime.
Where there's Uptime, there's also Downtime. Uptime refers to how long your site has been up, and you need it for SEO to take effect. On the other hand, Downtime refers to how long your site is down, which many site owners want to avoid. Unfortunately, many Web Hosting providers can't guarantee 100% uptime. But the longer your business website stays up, the better your SEO rankings. Otherwise, search engines won't be able to look at your site and index your content!
The Server Location.
Server Location SEO Rankings-boosting Web Hosting factor. However, its effect on your Rankings depends on your plan. The location of a VPS, shared, or dedicated server is crucial! The farther away the server is from a site visitor, the slower it loads. Of course, site owners want to avoid the dreaded five-second loading times, so you have to find strategic Server Locations as much as possible. (But if you're hosting on a cloud, you don't have to worry too much.) But, certain Hosting providers sometimes provide multiple Server Location options.
Want your website to hit it big with SEO Rankings?
Having an excellent Web Hosting provider doesn't guarantee high SEO Rankings. However, having a subpar provider will cause your business rankings to take a hit. You have to have a website before you think of your SEO plans, of course! And with a website comes the question of Hosting. Thus, you have to find a provider plan that's legit and works for your Digital Marketing strategies.