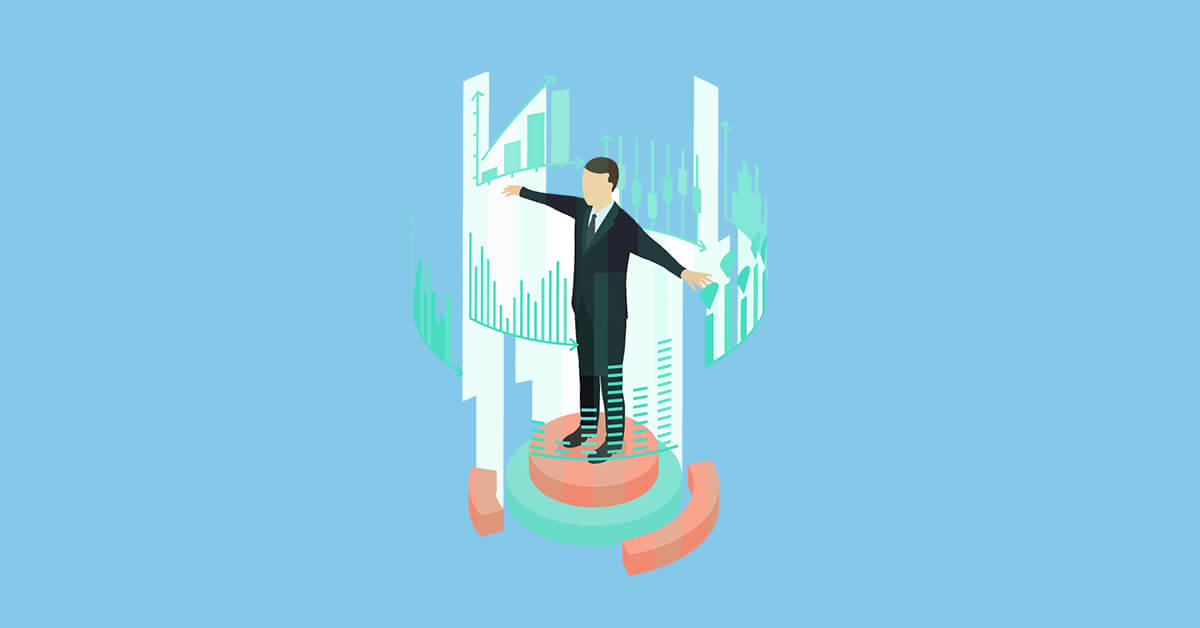 May 10, 2022
Benefits of Web Analytics for Your Business: The Top 7
Tracking your Website Analytics is an integral part of your business, especially if you're mainly operating online. This is important because a company without data can't tell you exactly what's working and what isn't. However, there are many benefits of Web Analytics.
For one, they can help you maximize your resources and know where to take your business in the upcoming years. To get a hint as to how vital it is, over 28 million sites use Google Analytics.
So, if you're looking for reasons to invest in Web Analytics, this is the perfect article for you. First, this article will walk through the basic definition of Web Analytics. Then, you'll learn the seven benefits of Website Analytics to your business.
What is Website Analytics?
Website Analytics refers to the process of collecting, processing, analyzing, and reporting your webpages' data. It's a way to monitor your website's performance, considering how your users interact with it. The data you've collected from your different key metrics becomes an integral tool in optimization. Specifically, it's a perfect tool to optimize your performance based on visitors' behaviors and activities on the site. This allows you to identify which of your content, approaches, or pages engage site visitors. On the other hand, you'll also learn which needs assistance.
Website Analytics can help you further optimize your site and its performance. So with Web Analytics, there's more than just numbers. It doesn't just bring stats to your table, but sales too. Of course, it gives you the following benefits as well:
The Top 7 Benefits of Web Analytics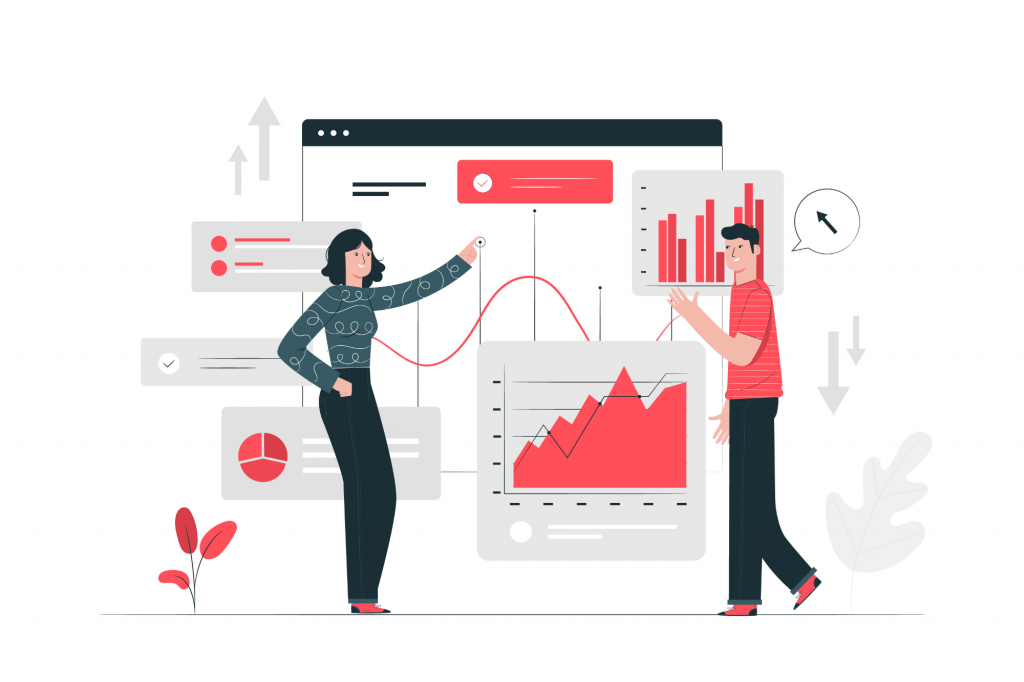 It Measures Your Online Traffic.
Web Analytics tools can identify and measure the traffic to your website. With Analytics, you can attain necessary data such as:
The number of users and visitors your website has at any given time.
Where your visitors primarily come from;
What they're doing on your website and the interactions they have with it; and
How much time they spend on your site.
With this, you can see if your marketing efforts efficiently further your brand's or content's reach. Or if you need to improve or possibly change some of your approaches. For example, shorter sessions may indicate that your visitors aren't finding what they're looking for. Otherwise, it may be because of other factors such as loading time. Knowing this data allows you to see what needs improvement.
Aside from that, Website Analytics also helps you easily recognize which of your pages or activities brings in the most profit or most attention from your potential customers.
Helps You Understand Your Visitors
Analytics can help further understand your website visitors. After all, it allows you to monitor time spent on the site and visitor behavior and interactions. Thus, you can see which content works best and which doesn't. This gives you an edge in improving your content. As a result, you ensure that it's suited to what your audience needs.
Aside from that, it also helps you optimize content and its settings. So, you can find out their preferred posting times or when they are most active and the current Content Marketing Trends.
This data can help you come up with ideas and keywords. Also, you keep up with the latest trends from your audience and the market itself.
Optimizes and Tracks Your Marketing Campaigns
Another benefit of Web Analytics is optimizing and tracking your marketing campaigns. It works even if your campaigns are on different platforms. In addition, it creates easy-to-understand reports that identify which marketing campaign works best. For instance, you might be using Social Media Marketing, Email marketing, etc.
Analytics also allows you to generate specific links that can show whether these campaigns are profitable or not. Finally, if your marketing strategy isn't working, use the insights to modify campaigns to make them more relevant to your audience.
Helps You Target the Right Audience
The core of marketing lies in being able to target the right audience. Thus, with Website Analytics, you can tell which audience base is the best one for you. In fact, according to statistics, Website Analytics works to the advantage of online retail sites by providing them with a nearly one-to-one or almost 100% return on their investments. In addition, once you can target your audience, you can create content optimized specifically for them.
Tracks your Bounce Rates
The benefits of Web Analytics to your business also include tracking your Bounce Rate. Knowing your Bounce Rate is essential for any website. After all, it tells you the percentage of users exiting your site as soon as they arrive. Also, they can even tell you if some leave without even interacting with it. As a website owner, your goal is to have a lower Bounce Rate. Low rates signify that your users engage and occupy your website for a long time. As a result, you can see higher chances for conversion.
However, if results indicate a high Bounce Rate, you might want to resolve some problems. Here are some examples:
Inappropriate or inefficient keywords;
Slow loading time between pages;
Broken links; and
Etc.
Having a high Bounce Rate can cause difficulties for your business' performance in sales and quality leads. So, the sooner you work on it, the better.
Improve and Optimize Your Website and Web Services
Website Analytics gives you different data. So each result from a specific key metric can significantly help improve your website and its services. With the right Analytics Tool, you can identify potential and occurring problems on your site. Then, you can immediately respond to them, allowing your website to keep or achieve a higher website rank.
Of course, this doesn't cover content alone, but your website's design, including its mobile UX and UI. Testing your website's mobile version can ensure your users get the best experience no matter what kind of device they're using. After all, 57.38% of website visits come from mobile devices.
Optimizes your Conversation Rates
Like many eCommerce business owners, this is probably the biggest main goal you have for users. This Conversion Rate is the percentage of completed or received direct and indirect goals divided by the number of users. Thus, it'll tell you how many people were compelled to purchase your product or service. Additionally, it'll indicate the number of times your post has been shared and who has landed on your website.
This will help you reach a much larger and even possibly untapped audience — especially those interested in what you're offering.
Some conversions you can start with include:
An entire step of a sales funnel;
Newsletter sign-ups;
Shares on social media sites;
Registrations;
Video Views; and
Many more.
FINAL THOUGHTS
Website Analytics is a deal maker and breaker for your site. First, it helps you understand what users are doing on your site. Also, it lets you decide whether to change layouts. Then, of course, you can make other vital changes that ultimately improve the User Experience. Additionally, Analytics helps you gain more customers and save expenses. However, if there is one other primary purpose of Website Analytics, it's to make more than you've invested.
These are the benefits of Web Analytics for your business. So, start your journey in using and finding the perfect Analytics Tool for you!
Invest in your growth now, starting with Web Analytics.