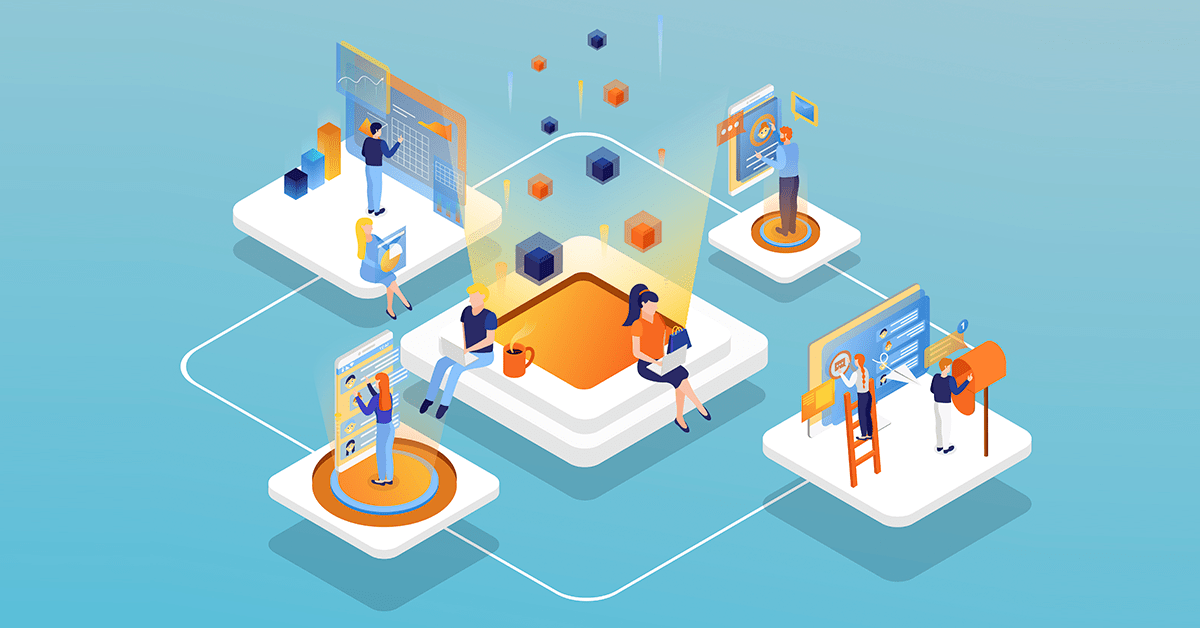 January 7, 2022
Web Analytics Tools to Look at Company Data
Web Analytics for your company is a significant part of being in a company. Well, in general, feedback is essential. Whether it's for things like SEO, Social Media Marketing, or even Google Ads, you need to know where you stand. After all, you can't make informed decisions without having information on your progress! Also, knowing your strengths and weaknesses at the current point in time helps you learn what you can do to improve your business. So what's a Business Analyst to do? First, they can take on some Web Analytics Tools.
Data Analysis for Business
Business Analysts gather, analyze, and model data from the web for the company. With the age of automation, things become far more efficient with Business Analysis tools! With the tools performing the more routine tasks for Business Analysts, things processed faster than if one was doing the tasks manually. Plus, you get to minimize resources that go to less-than-profitable metrics or problems! But, though Analysis tools are helpful, they are numerous. So, it's best to narrow down your tools to a manageable number! In that, we've got your back.
Why should Business Analysts use Analytics tools?
Knowledge is important. And, of course, you can't investigate with your Analytics tools if you don't know what you need! Plus, specific tools are better tailored to particular metrics than others. So, it's crucial to find the optimal tools for your business! Here are the reasons Business Analysts need tools:
To keep up with requirements. Some project requirements may change and evolve from time to time. Sometimes, there are so many requirements that it can be hard to keep track of everything. However, a tool can keep track without any issues!
To synchronize with fellow teams. Web Analytics Tools can notify your company's teams working with you on the project. With notifications, nobody gets confused if any changes are made! (As a result, it lessens delays.)
To manage project flows. At times, you have to take care of multiple project flows simultaneously. Web Analytics Tools can help you navigate through this dilemma!
The Best Analytics Tools for your business projects!
Besides Matomo Analytics, there are many tools available on the 'Net. Like we said earlier, many available tools can check on Web Analytics for your company.
Apache Spark
Source: Apache Spark via Jotform.
If you've got a lot of data to analyze, then Apache Spark is here to help! Apache can process large sets of data, then create analytics reports for the sets mentioned above. Additionally, due to Apache's in-memory cluster computing capabilities, it can go through your data from 10 up to 100 times as fast! So even though you might have a large volume of data, Apache can process it promptly. Plus, this Web Analytics Tool integrates with many devices, applications, software, and more!
R
Source: R via Jotform.
R can statistically compute your data and present it in varied ways. Also, it has equally varied ways of statistically testing data. Interestingly enough, R is similar to Apache Spark in that they both can handle processing large amounts of data! Of course, R can also display the data representations. The great thing about R is that it doesn't discriminate between company Web Analytics specialists, programming-savvy techies, or even your average layperson! The Web Analytics Tool is for anyone who's got data that needs processing.
SAS
Source: SAS via Jotform.
Short for Statistical Analysis System, SAS is a Web Analytics Tool that can analyze data from anywhere, not just company sources. Just point the tool at a source, and it's off to the races! Not only does SAS have a guide to help users out, it, of course, helps creatively visualize data. (In addition, the tool primarily deals with profiling customers and predicting their behaviour.) On the plus side, SAS has a dashboard and touch-gesture controls one can get the hang of quickly. Also, it integrates excellently with Microsoft Office tools.
Tableau Public
Source: Tableau Public via Jotform.
As its name suggests, Tableau Public creates outstanding visualizations of data. Of course, it has decent comprehensive analytics. But, the findings are also published on the Internet, so you get to see real-time updates! This Web Analytics Tool even allows you to embed, download, or share visualizations on your company socials and web pages, too! Also, Tableau offers several file formats. The best part about Tableau is that you don't need to know anything about programming! The tool is of the drag-and-drop variety, making it user-friendly.
Take on the Web Analytics Tools
Web Analytics is essential, as one should always know what is happening around them to make informed decisions. Web Analytics Tools are advantageous as they keep up with, manage, and describe requirements for your company's projects. Also, it can create excellent Business Process Diagrams! Finally, you can better collaborate with your teams and/or stakeholders. You can use several tools, but it's best to determine which one fits your needs the best. Most of them are capable of processing and then displaying data, but others are better at being accessible or user-friendly.