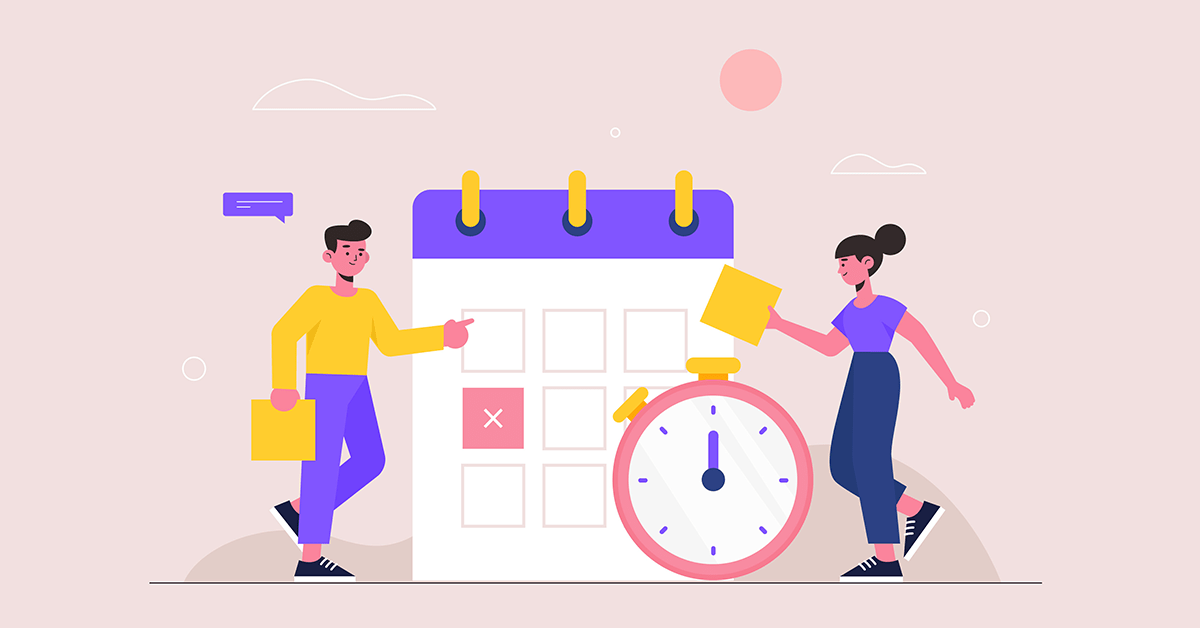 January 21, 2022
Social Media Scheduling Tools for Digital Marketers
Social Media Tools do a lot for your Digital Marketing endeavors. However, when you've got more than one tool and several posts between them, you might find it challenging to keep track. Thus, there's a need for Social Media Scheduling Tools to handle your socials. So there are various 'perfect times' to release content to the Internet. Depending on the platform and your audience demographic, these times can vary drastically. So Social Media Marketers should learn to schedule their posts to gain maximum exposure, and as a result, engagement. So if you're handling Social Media, you can benefit significantly from a calendar.
Like in comedy, timing is everything.
Want high numbers and engagement? Then make sure that your postings "coincide with when [your] audience is most receptive." In other words, your Social Media content postings have to be timed just right. This way, you can gain more traffic!
According to Hootsuite, here's how frequently you have to post:
Instagram – 3 to 7 times a week.
Facebook – 1 to 2 posts a day.
Twitter – 1 to 5 times a day.
LinkedIn – 1 to 5 times a day.
Depending on the number of platforms your business uses, there's a lot to keep track of. So it seems like Social Media Marketers have their work cut out for them! As a result, we've compiled a list of the top tools you can use for your Digital Marketing endeavors.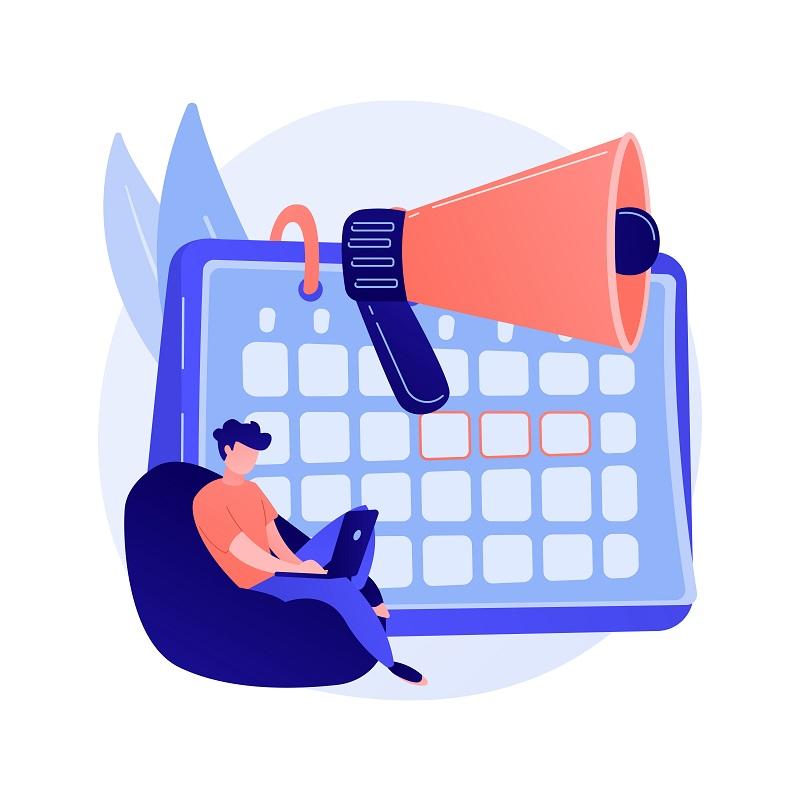 The best Social Media Tools for scheduling your posts:
Agorapulse
Agorapulse is an all-in-one Social Media Scheduling Tool geared towards specialized marketing teams or businesses! Why? This Social Media Scheduling Tool allows your clients to approve drafted posts! Also, in addition to posting across varied platforms, it's got excellent scheduling features.
Agorapulse also has vital metrics and analytics features for reports! This Social Media Tool even has plans ready for you, even if you're a business not specializing in marketing. In sum, Agorapulse is excellent for scheduling your posts, especially if you're in the marketing business.
Buffer
Buffer's interface is pretty user-friendly for the second of our Social Media Scheduling Tools! It's perfect for small business owners and bloggers. With the Social Media Tool Buffer, you can do a lot! As with Agorapulse, you can draft posts for future approval. Naturally, you can queue content on your socials. This Social Media Tool schedules your Digital Marketing posts effortlessly!
So not only does Buffer offer a calendar for scheduling your content, but you can even schedule comments on posts and plan for your Stories! Content analysis is also Buffer's bread and, well, butter! So you can analyze Social Media goals, check analytics, and get reports.
CoSchedule
CoSchedule is our third Social Media Scheduling Tool on this list! It's excellent because it lets you make a reusable social sharing plan. With the said plan, you don't have to share your content manually. In addition, the Social Media Tool CoSchedule is excellent for remote teams to manage their content! And even if you're not in a remote team, this scheduling tool keeps all your progress in one place for easy access. Thus, you maintain flexibility regardless of work arrangements!
So you just have to schedule your Social Media Marketing posts and let CoSchedule do the rest! (Plus, it's the drag-and-drop sort of scheduler!) CoSchedule offers an organizer that streamlines the scheduling process. Also, this Social Media Scheduling Tool allows you to share your content during the best possible times.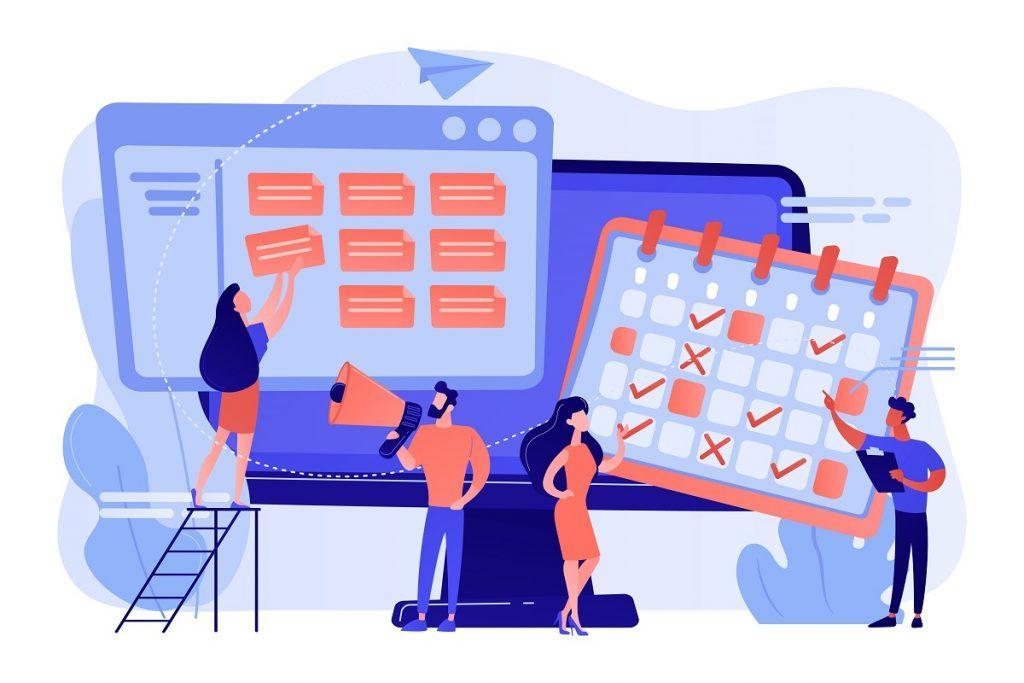 Pallyy
Pallyy is built to schedule the marketing posts of Social Media agencies! This scheduling tool for socials does very well with visual content. Its drag and drop editor assures its users that clean and appealing visuals are at the forefront of its goals. As a result, this Social Media Scheduling Tool's best fit is Instagram! This Social Media Tool goes so well with Instagram that it even has a tool for Instagram bio links. Also, Pallyy will let you schedule and post to Facebook, Twitter, and LinkedIn. You can even post to Google My Business! 
In terms of scheduling your Social Media posts for marketing purposes, it's got an excellent calendar that makes it easy to see upcoming content postings! In addition, of course, as with many Social Media Scheduling Tools, Pallyy offers analytics!
Sprout Social
The name of the game for Sprout Social is collaboration, especially for companies on the larger side. Marketing teams who have their hands full with Social Media campaigns will feel right at home with this tool! First off, this Social Media Scheduling Tool has a user-friendly interface that manages your posts across multiple platforms. At the heart of it is a single calendar your team can use to handle your Digital Marketing efforts.
In addition, it's got a multimedia library that gives inspiration for your content! And as with Google Alerts, Sprout Social's Listening tool lets you know if anyone mentions your brand online.
This Social Media Tool helps you keep an eye on engagement. It lets you create an inbox where all your messages from your platforms come in for easy access. This comprehensive look will give you all the context to respond to your audience!
Plus, here are some extra Social Media Scheduling Tools if you're interested:
Hootsuite
PromoRepublic
Publer
SocialBee
Social Media Poster (by Semrush)
SocialPilot
TweetDeck