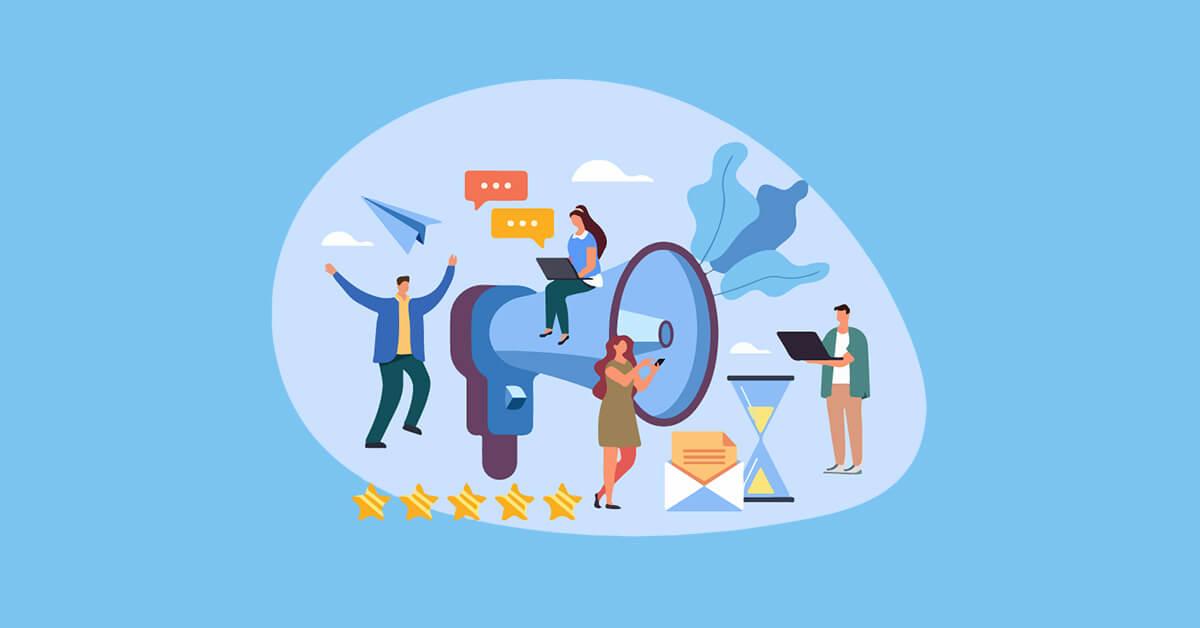 December 21, 2021
Google Alerts Free Alternatives for SEO Specialists
Google Alerts can be beneficial to SEO specialists. However, like in our Matomo Analytics article, Google has some issues occasionally. Of course, Google Search Console can improve SEO, but Google Alerts is a different ballpark. Google Alerts can notify you about brand mentions with notifications. However, Google Alerts can't always cut it. So, read through for free alternatives to Google Alerts!
Google Alerts and why you need to jump ship
Source: Google Alerts.
Launched on August 6, 2003, Google Alerts is a service dedicated to keeping an eye on certain types of content. Then, Alerts notifies users of changes regarding such content. The service used to be available to large businesses, but nowadays, it's free for Google users.
How it works is that you type in a word or phrase in its search bar. This bar will then scour the Interwebs for anything about that word or phrase. Let's try out 'SEO,' and voilà!
Source: Google Alerts.
With Google Alerts, you get notified about all things SEO! Of course, as one can see, you also get notified about people with the surname 'Seo,' but that's life for SEO specialists! Thus, Google Alerts will let you know about anything you desire, from your preferred brands to prolific authors to national headlines to even favorite artists!
However, Google Alerts isn't without its faults.
A service like Google Alerts can let you know about any changes around a particular topic.
But, in mid-October of 2021, Google Alerts stopped returning any data or results data. On October 14, a Google user reported that a news search with a given keyword yielded recent results. However, Google Alerts did not show any data for two days. Then, a Google employee stated there was "an issue [preventing] Google Alerts from operating properly." The issue was rectified days later, on October 20.
Such an incident could prove disastrous for businesses and SEO specialists, as one can miss out on potential opportunities (or problems) about your brand.
Why you need (free) alternatives to Google Alerts
While a service going on the fritz is nothing to worry about, it turns out that Google has problems outside of last October 2021. So, Google Alerts was shiny and new before the time of the powerhouse social media networks we have today. As a result, there's far more Internet traffic to worry about than in 2003.
A business's social media presence can make a world of difference. Thus, SEO specialists need to find an alternative to Google Alerts, which only notifies you of things that happen on the web and not on social media.
Also, here's a quick rundown of Google Alerts' other issues:
Slow responses
Imprecise results
Can only provide results from sources Google tracks
Ineffectual filters
Constant spam
Inexact analytics
Thus, you need alternatives — especially free ones — to Google Alerts that can notify you about your brand. If you can't monitor your brand's notifications promptly, it could harm your business.
Free alternatives to Google Alerts
Google Alerts won't assist SEO specialists much in looking out for their business. After all, you've got to stay on the ball when dealing with SEO for it to be effective!
Talkwalker Alerts
Source: Talkwalker.com
Talkwalker can do everything Google Alerts can do, but better! And it also has extra functionality! And all for the cost of absolutely nothing. So, you get to see mentions of:
your name or brand;
competitors; and
relevant topics.
With Talkwalker, you can monitor several platforms such as forums, blogs and websites, news channels, and Twitter. In addition, this Google Alerts free alternative allows you to filter results by desired sources, which is something Google can't do.
Social Searcher
Source: Social Searcher.
Social Searcher doesn't match up to Google in terms of functions, but it's free nonetheless. Social Searcher can still provide real-time results and notify you of your brand. So, Social Searcher will let you know of mentions of your brand. Additionally, you'll get data on:
where your business is being mentioned;
when it's being mentioned;
who's mentioning it;
the sentiment of the mention; and
the keywords being used.
However, note that this Google Alerts free alternative isn't purely free! It's more like you can conduct 100 searches a day without paying them.
Mention
Source: Mention.
As a Google Alerts free alternative, Mention will give you statistics, and real-time info on brand mentions activity! Additionally, upon receiving a social media alert about your brand, you can respond to social media alerts about your brand. Unlike Social Searcher, Mention has a free tier! This free tier includes perks like letting you:
overseeing three social media accounts or less;
checking up on 1,000 mentions a month; and
one alert a month.
As for that one alert a month, that's part of the free tier! You'll have to check Mention for more data manually.
Special mention: Google Alerts alternatives that are free with a caveat!
Awario. Has a 14-day free trial.
Brand24. Has a 14-day free trial.
Hootsuite. Has a 30-day free trial.
Sprout Social. Has a 30-day free trial.
Google Alerts Free Alternatives monitor how your brand's being perceived!
Google Alerts notifies you of any news relating to a specific term. So anyone can keep a lookout for info — from national headlines to word about a favorite pop star, Google could, well, alert you to any goings-on!
Such a service, which notifies you about mentions of your brand, can significantly help with your SEO specialist duties. However, Google Alerts only looks at results from the web and not with social media. But, of course, specialists know that Social Media and SEO are an excellent combination. It is why people need to switch to free Google Alerts alternatives!