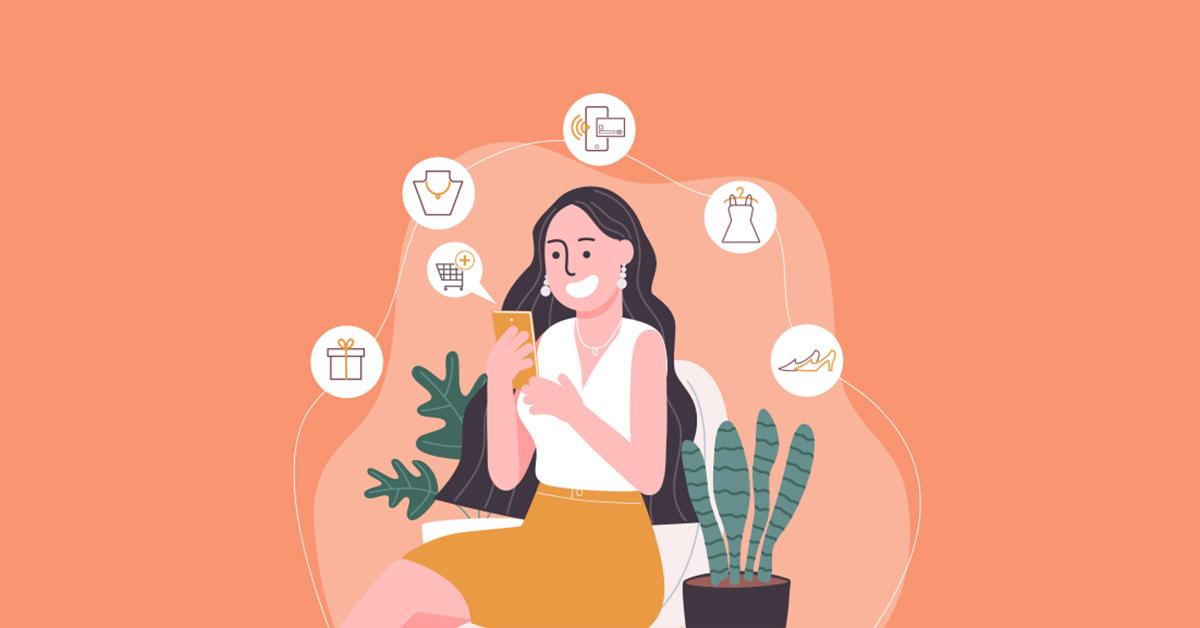 June 8, 2023
eCommerce SEO Trends for 2023
As we welcome a new year, business owners should browse the latest trends and techniques to keep their sites going. Fortunately, SEO Strategies allow you to keep your website relevant and visible on Search Engine Results Pages for everyone to discover. Moreover, it's important to gather more about eCommerce SEO Trends for 2023 to update your business site and enhance your SEO standing.
eCommerce website owners can improve customers' online shopping experience through effective strategies. Thus, your eCommerce site will improve with the right Search Engine Optimization tools and trends. In particular, several trends can help you optimize your website so you can rank on the global SERPs.
To ensure they work for your business, you must thoroughly study these trends before adding them to your current SEO Strategies.
The Top Insights For A Successful 2023
Delving into the eCommerce SEO Trends for 2023 can benefit your business site's development. So, here are ways, tips, and tricks to optimizing your eCommerce website's SEO. It's best to take note of what can give you an edge over the competition.
Page Speed
Are your web pages fast enough? You must improve your website by ensuring your pages load quickly. Websites that load in a few seconds can provide a seamless customer experience. Thus, customers are more likely to return to your page frequently to inquire about or purchase your products and services.
Update your site and enhance your page speed for a better page or User Experience!
Be Mobile-Friendly
Nowadays, users are regularly shopping on their smartphones. So, it's time to update your website and make it mobile-friendly. After all, most potential customers are internet users who favor browsing on their phones, so they can easily check out your products if your site is mobile-friendly. Moreover, you can follow some Mobile Marketing Tips to enhance your website content.
According to 2021 data, many consumers purchased various products through their mobile phones. You can expect more of the global population to regularly buy products and avail services online through their smartphones, making eCommerce an excellent business model.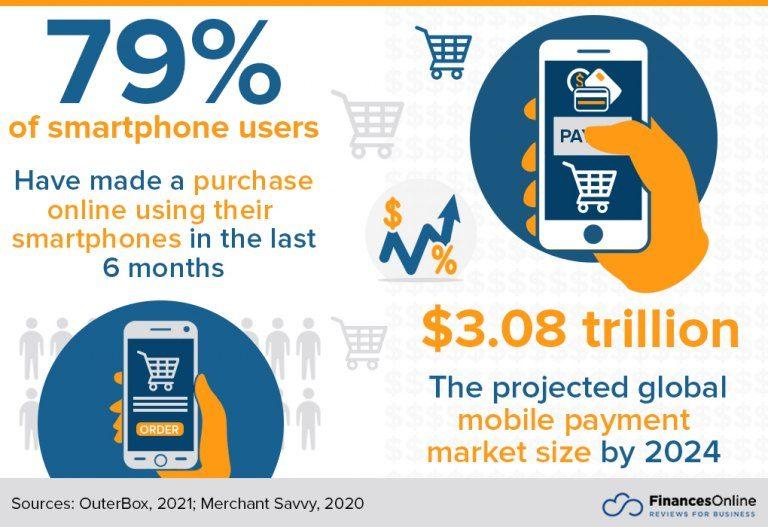 Source: FinancesOnline.
Make Your Content High-Quality
When making content, it's always important to be creative, attractive, and informative. Users often leave positive feedback when you regularly post quality content. So, you can accomplish this by providing informative details in your text and adding attractive images to catch the attention of visitors and users. As a result, your website will provide an excellent experience and gain higher rankings.
In addition, you can also consider following the E-A-T principle! Short for Expertise, Authoritativeness, and Trustworthiness, E-A-T is one of Google's guidelines for determining whether a piece of content is readable and valuable to users. So, applying E-A-T to your content can definitely enhance your website's quality.
Showcase Your Strengths
Customers like it when business owners provide their credentials and testimonials. By doing so on your website, customers will feel more comfortable buying products from your business. Moreover, posting product reviews on your pages informs users of your online store's credibility. Thus, eCommerce site owners should ensure that reviews are visible on their product pages.
For instance, 2023 data shows that most consumers read local business reviews, especially before they purchase a product. By showcasing reviews and testimonials on your site, you can boost sales.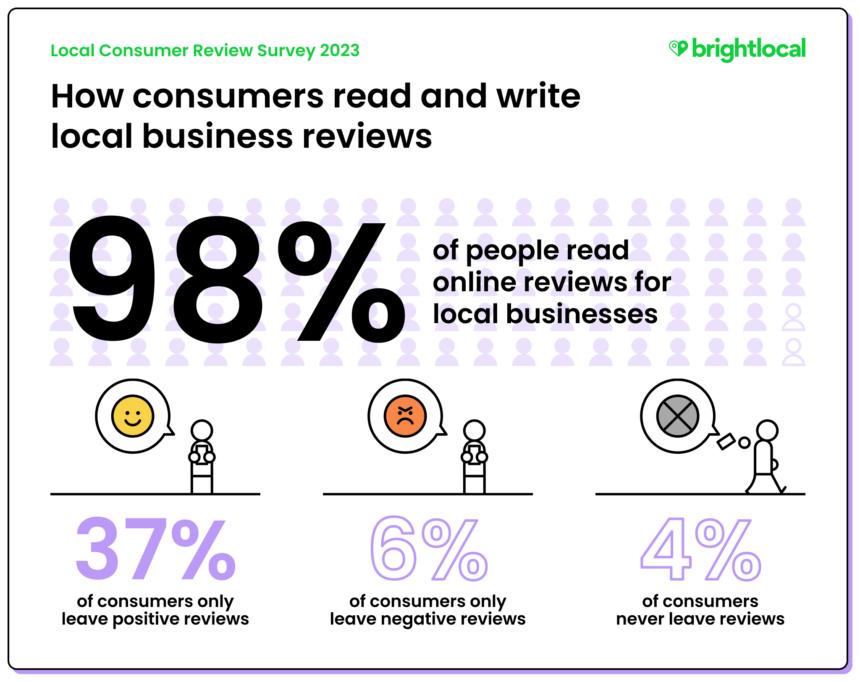 Source: BrightLocal.
Optimize for Voice Search
One of the emerging eCommerce SEO trends for 2023 is Voice Search, a convenient tool that allows users to generate search results by speaking through their smartphones. This tool can be very useful for customers looking for a quick way to inquire about and purchase products online.
Enhance your website by optimizing for Voice Search and give your customers easier access to your services.
Link Building
Link Building is the process of providing links that lead users and visitors to your website and specific information found on it. It is an excellent approach for promoting various businesses, products, and services through your pages. Furthermore, it helps your content become more visible on SERPs. Link Building for Local SEO can also make your site more discoverable, especially to local shoppers.
Google Shopping
Google Shopping is an effective and powerful tool for eCommerce businesses. Here, you can showcase your products to potential customers. To create your Google Shopping product feed, you must first set up a Google Merchant Center Account. During setup, business owners can provide their contact details and information about their products and services.
Provide Title Tags and Meta Descriptions
Title tags and meta descriptions are visible components that anyone can see on Google's search result feed. Moreover, both title tags and meta descriptions provide contextual information that entices users to check your website's content!
These components can improve your website's visibility on Search Engine Results Pages on two fronts. First, it lets search engines know what the content is about so it can rank on the right SERP, and human searchers can get information on the results Google has provided. These are the first few details you see on Google's feed.

Product Page Optimization
Enhance your product page by adding more essentials and information to help customers learn more about your products. In addition to helping customers understand your products, you can provide highly informative questions that improve customer experience.
What is the return policy?
Do you offer free shipping?
Are there warranties and upgrades available with the product?
Lastly, are there customer reviews for each product?
Utilize Local SEO
Local SEO can be a helpful guide for locating nearby businesses. Local SEO lets customers easily find your business via search queries. For instance, if you are in a certain city in the Philippines, the search engine will then provide various products from the same city. Overall, Local SEO helps nearby or local businesses get discovered more easily.
Why Follow eCommerce Trends in 2023?
eCommerce is a convenient channel for consumers, giving customers access to an online market with various products. Likewise, eCommerce SEO helps uplift your business by making your products more visible to potential customers.
However, incorporating useful SEO trends will significantly improve your eCommerce website's User Experience. As a result, your business can quickly and efficiently grow. Utilize these methods to foster an excellent customer experience to enhance your business website's performance!