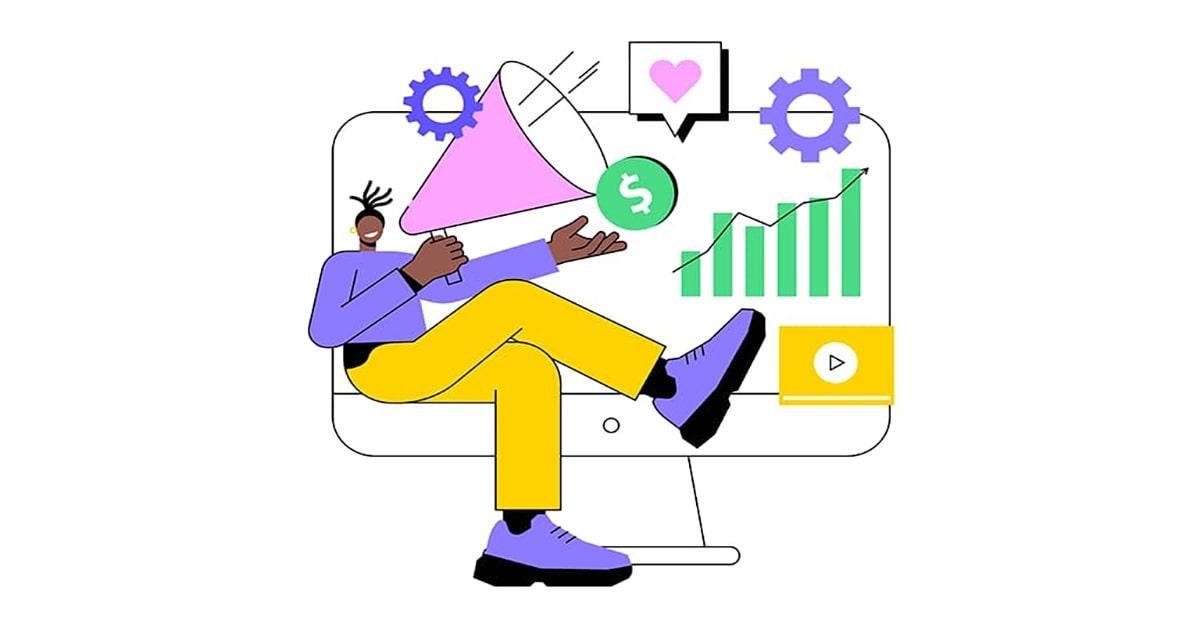 December 13, 2022
Are PPC Brand Awareness Campaigns Worth It?
One critical objective of Online Marketing Strategies, aside from boosting sales, is to spread brand awareness. For instance, Instagram Micro-Influencers can help a business get the attention of platform users. But, Pay-Per-Click or PPC Brand Awareness Campaigns can also assist with that.
Organic search is responsible for 53% of all website traffic. Some wonder if Pay-Per-Click Strategies are enough to gain steady organic traffic. Search Engine Optimization can help you accomplish it over a period of time, but you must follow several best practices.
For many Paid Marketing Specialists, PPC Campaigns can assist you with visibility on search results pages, much like SEO. However, Paid Marketing offers various just as many benefits. For instance, it allows you to bid on your brand and boost awareness to your ideal audience.
Using Brand Bidding in PPC Campaigns to Boost Awareness
Effective Pay-Per-Click Campaigns will provide results aplenty. First, you gain instant website traffic because your advertisements are visible to the right audiences. Additionally, you can find qualified leads from that traffic — people likely to make purchases from your business site.
But in particular, brand bidding can help spread awareness of your business. It can also positively impact brand loyalty. So, brand bidding means including your brand name in keywords for Paid Search Campaigns. Thus, you utilize Branded Keywords to gain the attention of your ideal audience.
Overall, Paid Search Campaigns can significantly increase the effectiveness of your brand awareness efforts. Here are the many reasons you need to improve your brand's visibility on Search Engine Results Pages:
Why Brand Awareness PPC Campaigns are Worth It
The PPC Campaigns are Cost-Effective
While not as cheap as Search Engine Optimization, Paid Search is still less costly than Traditional Advertising. In addition, PPC Advertisements offer instant benefits.
Also, when using Branded Keywords in PPC Campaigns, marketers will notice the following:
Lower CPC or Cost-Per-Click;
Higher CTRs or Click-Through Rates; and
Better Quality Scores.
As a result, your branded campaigns can improve your online visibility, especially on SERPs. 
PPC Brand Awareness Campaigns Gain Qualified Traffic
If a person searches keywords containing your brand name, they are most likely aware of your brand. However, what about your ideal audience who doesn't know about your business? PPC Marketing allows companies to gain instant visibility and direct traffic to their dedicated sites. Thus, you can get the attention of prospective customers with a genuine interest in your business.
Thus, marketers should use Paid Ad Campaigns to get the attention of people likely to buy from your business. Since they know your brand exists, they're naturally more likely to finish the buying cycle than other potential customers.
As a result, it's up to PPC Marketers to ensure the advertisement can entice those customers into making purchases. Additionally, if competitors are bidding on your Branded Keywords, those customers are less likely to click on their brand ads.
They Can Direct Traffic to Less Popular Pages
According to Statista, 42% of online searches are branded. So, Paid Marketing Specialists have a reliable method for boosting traffic to your products or services — even the less popular ones.
A PPC Campaign is perfect for directing curious searchers to web pages of interest. Of course, the right Branded Keywords can help you emphasize product or service pages that need more love. After all, just because some pages are unpopular doesn't mean your audience doesn't want them. Paid Marketers need to make them a bit more visible to your ideal customers.
Also, your Paid Ad Campaigns can do a lot for newly-launched products or services! Brand Awareness PPC Campaigns can achieve high rankings for your new offerings on branded and non-branded keywords.
They Campaigns Let You Control Brand Perception
Paid Campaigns let you decide the look and feel of your advertisements, so you get to control your brand message. As a result, marketers can show ideal, enticing, and eye-catching ads to potential customers.
To ensure that your prospects understand the true meaning of your brand, you must build the perfect PPC Ads. Make sure to use A/B Testing to find your top-performing advertisements!
In addition to product or service ads, you can use website links to your Landing Pages. Lastly, consider bidding on your Brand Keywords and improve customer perception of your business. 
They Keep Competitors from Bidding on Your Brand
Your campaigns also ensure your competitors can't bid on your brand. You wouldn't want business rivals to use your brand to get ahead in the search results rankings!
Competitors can bid on rival brands. As a result, their ads appear on SERPs containing rivals' branded keywords. To avoid such a scenario, Paid Marketers must bid on branded keywords. Fortunately, such keywords are cheap and won't hurt your Digital Marketing budget much.
But on the flip side, you can also try bidding on your competitors' brands. Most times, they're cheaper than your non-branded keywords. However, before doing this, it's critical to note a few things:
Firstly, you can buy rival companies' names to use them as keywords.
However, you can't use them in your content or copy.
Also, you must avoid using Dynamic Keyword Insertion as it might violate the Google Ads Trademark Policy.
PPC Advertising Specialists should act in favor of your business while working within the law. So cover your bases, and ensure you gain qualified organic traffic. Keep your customers from landing on competitors' web pages while searching for your business.
Brand Awareness Campaigns Can Quell Negative Content
No matter how hard a company works, it can still be the recipient of negative feedback. In some cases, bad publicity can still contribute to your overall popularity. For instance, if a customer finds a defective product, you should quickly mend the business-customer reputation by promising compensation like refunds or discounts.
However, you can never be too sure about how harmful content will affect your brand reputation. So, you can use your PPC Campaigns to recover from a recent negative incident. Also, they can allow you to overwrite content that might drive new customers away.
Thus, marketers must add attractive copy in their branded advertisements to keep negative content in searches at bay. After all, you want people to focus on your brand and its products or services, not negativity.
They Pick Up Traction While Waiting for SEO Results
Although SEO and SEM have their differences, they work best when paired together! But, if you do optimization practices right, SEO can give you a steady stream of organic traffic. Still, Paid Advertising is quicker than SEO, while the latter will take time to show results.
But, your Brand Awareness PPC Campaigns can get the attention of your desired audience while your SERP standing gains traction. This method can benefit new businesses or ones that launch new products or services.
So, use your ad campaigns to make up for your SERP rankings and get your audience's attention. 
Final Thoughts
Though Pay-Per-Click Campaigns require a well-thought-out strategy and a decent bidding budget, they offer various advantages. For instance, Paid Marketing Campaigns can allow you to boost brand awareness.
SEO Knowledge can significantly benefit your PPC Advertising efforts. You also have a fair amount of control over how your Paid Advertisements look to get attention from your audience. Thus, you can introduce your products or services and entice them to land on your website or Landing Pages.
Brand bidding also works, especially if you plan to bid on your own Branded Keywords.