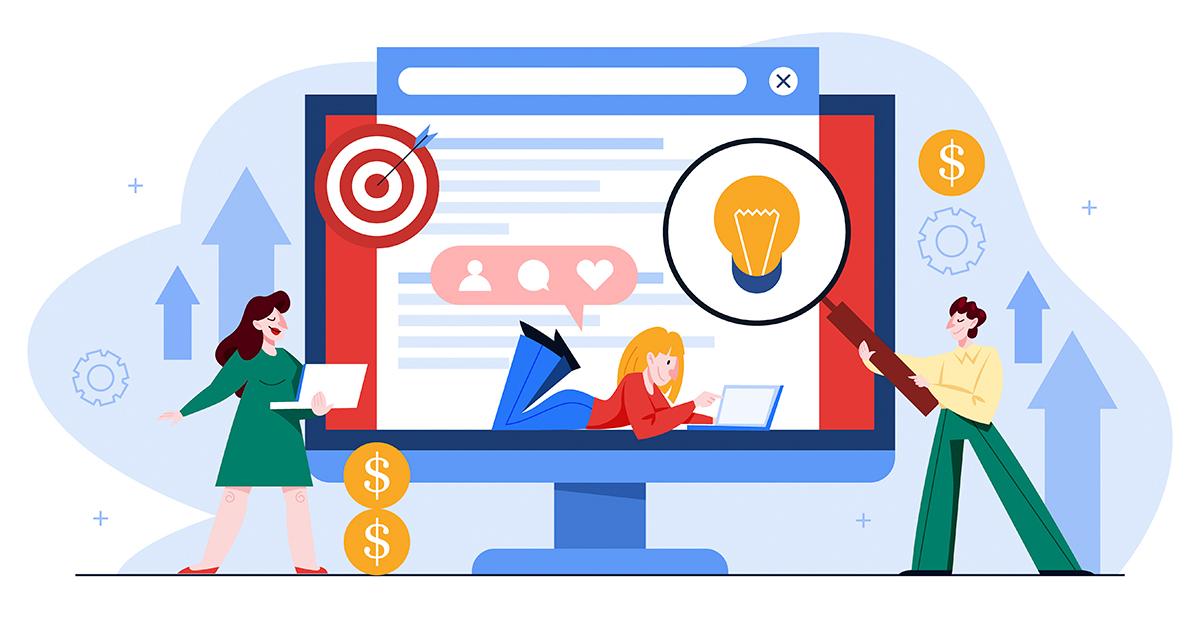 December 21, 2021
Paid Search Competitor Analysis and Digital Marketing
There's always a bigger fish in business — one that you have to take down to further your progress! But, of course, even if you put in the work and utilize the latest cutting-edge strategies, there's no guarantee that you can make it to the #1 spot in your chosen field. Through Competitor Paid Search Analysis, find anything you can use to your advantage. You can learn about competitors' critical keywords, advertisements, their ranking strategies, and even the budget for their Digital Marketing campaigns! And that's why Competitor Analysis is so vital for your Pay Per Click or PPC Campaigns.
Putting the Paid Search in Competitor Analysis!
No matter where you are — in terms of geography or hierarchy — or what you do, you will always have rivals. It's a fact of the industry! So when it comes to business, don't feel too guilty about spying — er, analyzing — the competition.
So if your competitors have a hand up in Google Maps, you 've got to get on it! Are they doing well on Instagram or Instagram Collabs? See what your rivals are doing, and if you can use it, apply it to your strategy (and check your Instagram Insights too)!
For instance, you could analyze your LinkedIn campaign performance! Analytics are crucial for any venture, especially when dealing with competitors.
You've probably heard of the Strengths, Weaknesses, Opportunities, and Threats, or SWOT, right? Well, that's just one way to analyze your rivals. Of course, there are plenty of effective ways to improve your PPC campaigns. However, we'll focus on some extra Competitor Analysis factors, namely:
Your competitors' products and/or services;
Their tactics both in the past and in the present (this also includes their Digital Marketing channels); and
How much they spend and on what.
Paid Search Competitor Analysis
A captain cannot sail waters he knows absolutely nothing about. Same for Digital Marketers in the industry. Of course, with our current level of technology, we don't have to expend too much time, energy, and resources to check on the competition. Of course, one can always use tools that automate analysis! For example, Semrush is perfect for auditing your business site! But in terms of PPC, you need to scrutinize a couple of things to get the full picture.
Things you need to consider about your rivals
The following are the main things you need to consider to get a good look at what you're dealing with in terms of your rivals. Through Competitor Paid Search Analysis and Digital Marketing, you get to learn many things about the competition. The most important of these factors involve your rivals' strategies. You want to know why a particular business competitor achieves a lot even if they're seemingly putting in less effort than you, right? So check these out:
Who they are
You probably know your competitors, but you need to get a reliable measure of how many there are. For example, you could consider them holistically! Or, you could only focus on whoever's in the top five. Of course, it's really up to you to assemble the list of competitors, but your list is essential for Competitor Paid Search Analysis!
Their keywords
You're going to need to find decent, high-ranking keywords that can lead customers to you. At times, you may have to defend your keywords from competitors. However, knowing your competitors' keywords can help you find one of your own. Competitor Paid Search Analysis will draw in your customers even better than your rivals'!
Their advertisements
You have to check on what your rivals' ads are like. So, figure out how they're marketing their campaigns with Competitor Paid Search Analysis. This also includes looking at the channels they're digitally marketing on! Then, you have to compare their Calls-To-Action or CTAs and find if they're better or worse than your own. Then, make the necessary adjustments.
How they've optimized for Mobile
Competitor Paid Search Analysis requires you to be wise about mobile optimizations. While device preferences vary, most web traffic — about 54.8% —comes from mobile devices nowadays! As a result, Google prioritizes and thus first indexes mobile versions of pages, as per its mobile-first policy. So, the business that rules over mobile rules Digital Marketing!
Their channels
Are your competitors using specialized Digital Marketing channels like Marketing Sales Funnels? Or perhaps, are they Digitally Marketing on Quora? Whatever they're using, you have to find out via Competitor Paid Search Analysis. Also, if you don't have Pay Per Click Campaigns going on or have never had one before, you're in luck! Your chosen social media platforms can count as PPC platforms. So, you don't need to set up any marketing funnels or landing pages. This means that all you need is a platform with a lot of engagement!
How much they spend and on what
Competitor Paid Search Analysis checks on competitor expenditures, such as when, how much, and how frequently they invest. In addition, you can find out the level of engagement your competitors bring in due to their PPC campaigns. So you can check how much of their traffic they derive from their campaigns.
Make your PPC Campaigns more robust than ever before!
Everyone has to know what to do and what not to do. As a result, businesses can make better decisions. Chances are, other rivals are spying — er, analyzing — you too! So, just remember: it's not unethical to want to know what your business competitors are doing.
When checking out your rivals, you need to find out their keywords. Also, you should check whether they're mobile-friendly. Analyzing their Digital Marketing channels and advertisements are also crucial! Competitor Paid Search Analysis will also check on how much your rivals are splurging on their own campaigns.