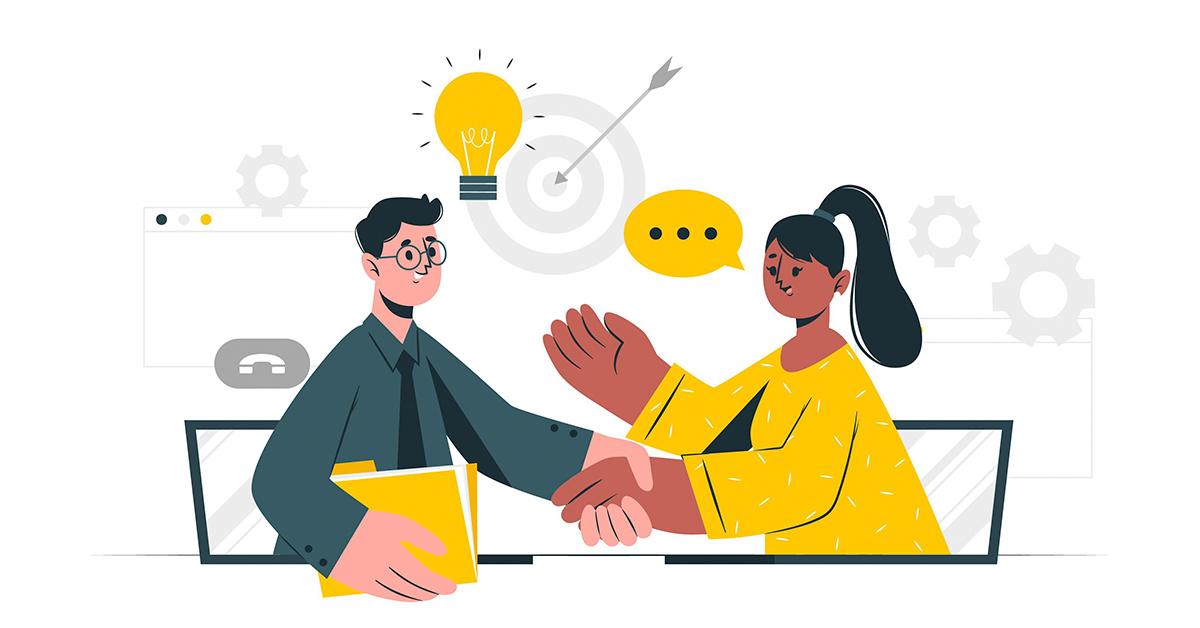 December 21, 2021
Instagram Collabs can Advertise your Brand(s)
When it comes to content creation, "collaboration" gets thrown around a lot. Collaborating is also perfect for advertising on social media! Also, collaborations are like a crossover, a collision of two worlds! Perhaps the two parties are similar. But sometimes they're different, yet manage to blend so well! You may create content that your audience never knew they wanted but needed anyway. Instagram now gives you the chance to team up with others to boost engagement. With Instagram Collabs, a co-authored post will introduce two audiences to each other. As a result, it'll serve as brand advertising!
Collaborating using Instagram Collabs
Instagram is a fantastic visuals-based social media platform. It's given us Instagram Stories, IGTV, Instagram Carousel posts, and even Instagram Desktop! However, as of October 21, 2021, Instagram gives its users the chance to team up with fellow users with Instagram Collabs! Now, in general, collaborations mean two parties join forces to achieve a particular goal. Instagram Collabs, which is "a new way to co-author Feed posts and Reels," allows you to do that and more!
Before Instagram Collabs, collaborations were usually restricted to one person posting the content, especially in the case of sponsors and influencers. Otherwise, collaborators might post different versions of content centering around a particular campaign. Such an act keeps two or more users from having identical posts on their respective accounts. Also, it could be to provide a more robust profile of content!
Instagram Collabs' star features!
Instagram Collabs can add to brand advertising strategies by allowing two businesses' Instagram accounts to share a post. Be it plain text, an image (with traffic-boosting captions), infographics, or videos; you can post anything and share it with a fellow partner business!
Source: Alexandru Voica, Twitter.
So, while there's only one post, they still have a couple of perks:
Both co-owners' names show up;
Followers of both co-owners can see the post;
The post shows up on co-owners profiles; and
Co-owners can see notifications, view count, likes, and comments on their respective devices!
Instagram Collabs lets you give and take! With your and your collaboration partner's powers combined, you gain more engagement. With the exchange of followers, both businesses achieve more visibility!
Search Engine Journal said Collabs could help its users (and thus some brands) come to the attention of new audiences while strengthening fellow creator relationships.
Crafting your co-authored post
First off, you should know that you can't create your content with the app, just like a typical Instagram post. It's best if your content requires only a few minor edits, if not ready to post. Of course, when advertising your brand, you likely have specialized marketing materials made especially for Instagram.
Create a post.
Use the + button on the navigation bar to start making your post. You'll want to choose the option, Tag People in the last Share screen. Another important thing, before you create a post to collaborate on, check if your account can access Collabs. Check in the account tagging screen!
Source: Alexandru Voica, Twitter.
Invite your desired collaborator!
This step only works if you have Instagram Collabs on your account. From the Tag People menu, Collabs will give you the option, Invite Collaborator. Select it and invite your collaborator's Instagram account!
Source: Alexandru Voica, Twitter.
Have your collaborator accept the invite.
You'll need to wait for your collaborator to accept the invitation. It's the only way to attach both Instagram account names to the post! But once that's done, the post you're co-authoring will show up on both your audiences' feeds. If you're all good with the content in the post, hit Done, then Share to publish!
And you're done! So, in addition to showing up on both co-authors' profile grids, both get to see view counts, likes, and comments. In this manner, Instagram Collabs is a fine addition to your brand advertising strategy!
Side note: a slight concern about Instagram Collabs
While this new update is certainly a big step forward for both Instagram and brands planning to collaborate in the future, it comes with some drawbacks.
First off, small brands without connections can't readily use Collabs. For one, their name probably isn't big enough to warrant a healthy amount of collaborations with fellow brands. And one more addition is that if they don't know anyone they can work with on Instagram, they couldn't create a post for anyone to co-author — after all, nobody will be there to accept their collaboration invite!
Source: Alexandru Voica, Twitter.
So, businesses should combat this by gaining popularity and interacting with as many fellow businesses as possible, especially those within the same or even complimentary industries!
Don't miss out on the chance to advertise your brand!
With Instagram rolling out the Collabs update, platform users can now enjoy a feature that stimulates partnership and cooperation: sharing a post. So, whether you're doing a collab with a fellow content creator, being sponsored by a brand, or teaming up with a fellow business, Instagram Collabs has you covered.
When you create a post, you can choose to invite a collaborator. Upon accepting the invitation, Instagram attaches both businesses' Instagram account names to the post. Upon posting, the post will show up on the co-authors' profile grids. Also, followers of both accounts can see the post! Most of all, both co-authors can check on the views, likes, and comments on their respective notifications!
However, it has a slight drawback: you need to be popular enough and have a decent amount of partners to collaborate with! Still, if you're a brand that's got your name out there and have businesses you can partner with, Instagram Collabs could be the brand advertising avenue for you!