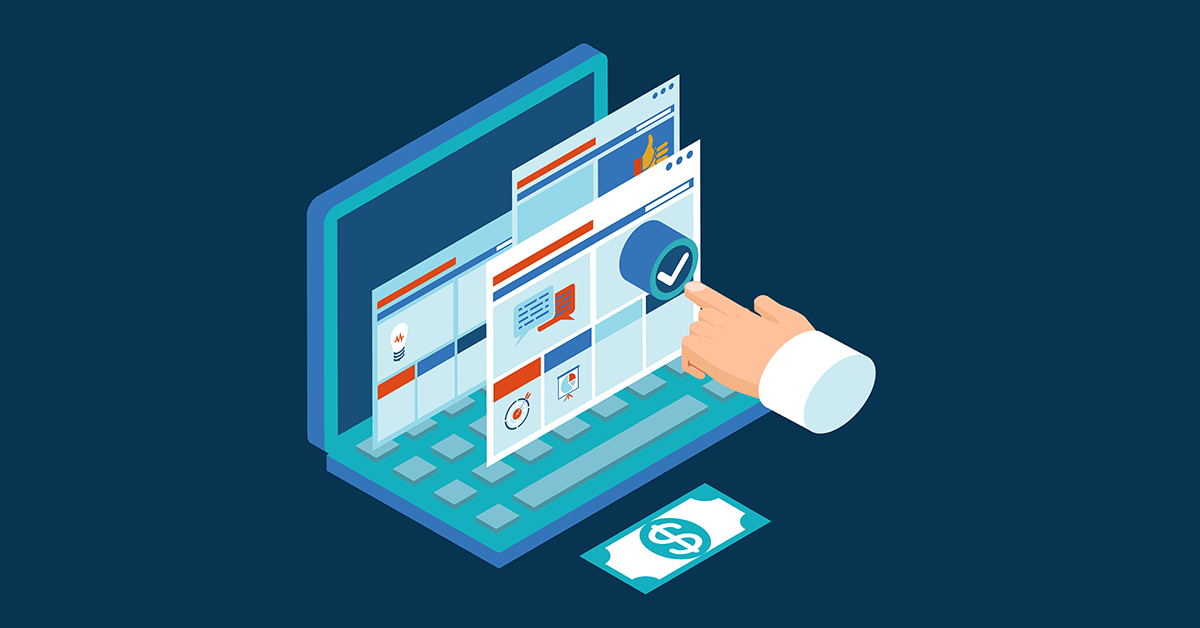 January 28, 2022
PPC Experts: What Qualities Should You Look Out For?
While you have to focus on your PPC Campaigns, what about the people behind those campaigns? Creativity, expertise, and passion embody an excellent PPC Expert, and that's the kind of person you need to hire. But that's not all that they need. A lot goes into creating campaigns, and top-quality PPC experts will improve your Campaign's effectiveness. So, PPC Specialists have a lot riding on their shoulders! As such, they need to be skilled to produce high conversion rates. So, we've compiled the best qualities you need in your PPC Experts to apply to your hiring (or training!) strategies.
Why hire a PPC Expert?
Quicksprout says PPC gives you twice as many site visitors as SEO. The takeaway from this isn't that you need to focus solely on PPC. But instead, you need to better your entire process. Then, under the guidance of an experienced PPC Specialist, your campaigns will provide the results you want and sometimes even exceed expectations!
But, while these qualities aren't mandatory for hiring PPC Experts, they are undoubtedly crucial to the progress and momentum of your campaigns. (Hone your PPC Experts, and you may well see them become great specialists in the field!) So here's what you need in a PPC Expert.
A PPC Expert…
Is analytical.
Statistics and data are vital in analyzing your campaign progress! With an analytical-minded PPC Expert, your campaigns will flourish. Also, having a PPC Specialist with analytics experience can boost the effectiveness of your Campaigns. So, a top-quality PPC Expert can:
bring in desirable results;
predict how successful the PPC Campaigns will be; and
target marketing efforts toward the right audience demographic.
Is organized.
Organization is an essential quality for PPC. Time is of the essence when handling PPC Campaigns. Therefore, organization is a crucial quality of PPC Experts and their campaigns. If a PPC Specialist is organized, then so is the Campaign. So it's best to hire a PPC Expert with excellent Time Management skills. Perhaps they can make use of a planner or calendar!
Is creative.
As with many marketing endeavors, PPC Campaigns have to be creative to catch the attention of potential customers. So, PPC Experts have to make impactful ads for more clicks that funnel customers into your Campaign. So, you've got to hire a PPC Expert or Specialist with an eye for design!
Has great passion.
An excellent quality for a PPC Expert to have is passion. While it's not always necessary, it's a big boost if the PPC Expert you hired cares greatly about their work. In addition, a passionate expert will experiment and apply new and exciting strategies to PPC Campaigns.
Has a comprehensive understanding of the campaign process.
So, a critical quality for your PPC Expert is comprehensive knowledge of the campaign process. So your Specialist has to know about every aspect of your business and your intended demographic. As a result, they can better create advertisements and use the right keywords.
Knows technical aspects of PPC Campaigns.
PPC Campaigns aren't just about advertisements. There's a whole technical side to it, and your PPC Specialist has to be knowledgeable about technical aspects. Such information is necessary to handle and increase the Campaign's effectiveness. Here are some examples of technical skills PPC Experts need to know:
retargeting codes;
tag manager; and
coding languages like HTML and Javascript
Is ready to solve problems at any time.
Of course, a PPC Specialist will encounter road bumps now and again. So, you have to hire a top-quality PPC Expert who won't let setbacks stand in their way. Plus, they have to apply the latest research statistics! Plus, they need to find better solutions for any Campaign step. And they still need to do keyword research!
Has excellent communication skills.
One necessary quality of a PPC Expert is excellent communication skills. Thus, you should hire a PPC Expert who sends reports promptly. Also, they need to be skilled at written and spoken communication. From supervisors to team members to clients, a PPC Specialist must be ready to share necessary information about the Campaign!
Is willing to grow and try new things constantly.
PPC Experts won't stop learning and trying to better themselves. A PPC Specialist should also learn from their mistakes and find solutions to their problems! With passion comes care, and you need to hire a PPC Expert who is invested in campaigns and their progress. So, proactivity is a valuable quality for PPC Experts. It leads them to try new strategies.
Hiring top-quality PPC Experts is an excellent Paid Search Strategy!
With excellent PPC Experts come amazing benefits. Your experts have to be analytical, organized, and creative. Also, they must be knowledgeable on various aspects of the Campaign. Plus, they have to have problem-solving skills and excellent communication skills. Lastly, they must be passionate and desire to grow and evolve as the PPC Market does.
Such qualities are essential for PPC Experts or Specialists to deliver the best results for your business. However, these aren't meant to be mandatory for your new hires! Still, PPC Experts need these qualities to help boost the effectiveness of campaigns.