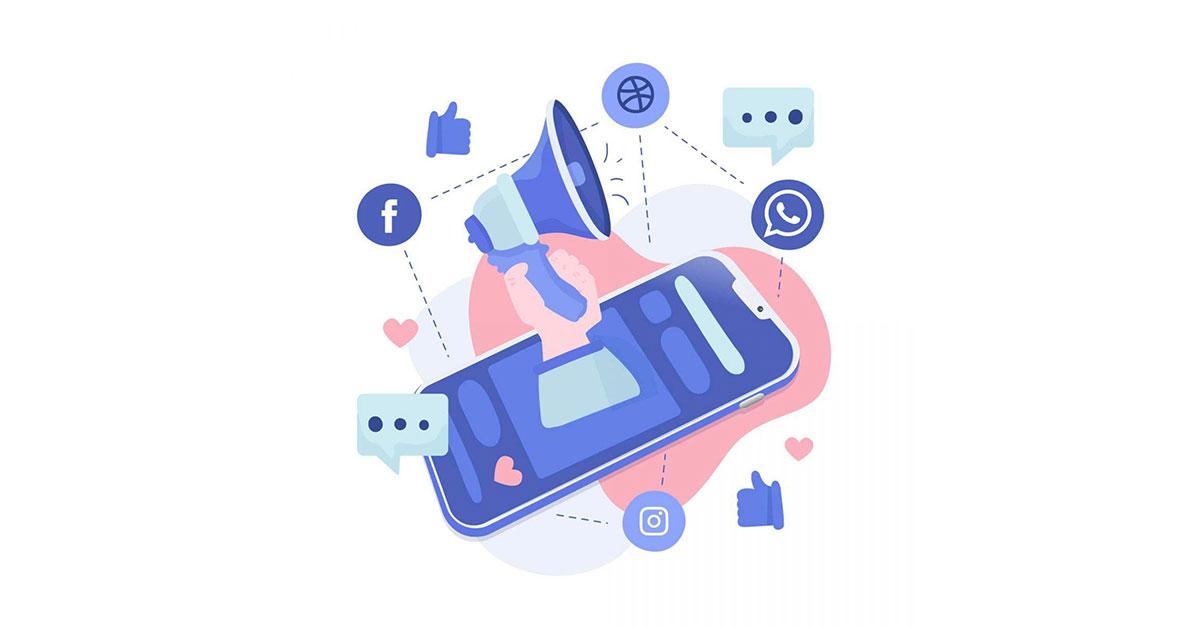 March 3, 2022
Facebook Ads 2022: Is Paying for Them Worth It?
You've read the title. Now, let us discuss why paying for Facebook Ads in 2022 is worth it.
Why Facebook?
Let's start answering the question: Why Facebook? Well, that's easy. Facebook is the most used social networking site worldwide. Statista reports how there are now 2.91 billion monthly active users since the last quarter of 2021. Imagine how that number has increased since then!
If someone decides to go online, they are most likely to visit their Facebook account. If not, they would go to their Instagram account, which Facebook also owns. We can therefore see how crucial social media is for your business. So, considering this, we can see how Facebook can provide advertisers and business owners with a great platform to market their brands to the broadest audience.
How to Use Facebook Ads in 2022?
To help advertisers achieve their goals, they use placements—where Facebook lets you display your ads. The following are the ad placements that you can utilize on both Facebook and Instagram:
Feeds: Your ads appear while users scroll through their feeds and inboxes on mobile and desktop.
Stories ads: Your ads appear as full-screen vertical ads between people's stories.
In-Stream ads: Your ads appear while users watch video content.
Search ads: Your ads are shown alongside search results, particularly on Marketplace.
Message ads: Your ads show as sponsored messages in Messenger.
In-article ads: Your ads appear in Instant Articles within Facebook's mobile app.
Apps ads: Your ads appear as native or video ads across apps on the Audience Network.
As you can see, you have many options to choose from on how you want your ads to appear on people's Facebook and Instagram accounts. Don't forget to create engaging ad copy to increase your ads' CTR.
You may not know which works the best. So, we recommend that you try out Automatic Placements first. This feature will help simultaneously display your ads across all placements for the same cost. It is a great way to make the most of your limited budget!
Why use Automatic Placements?
Below are the main reasons why you should use Automatic Placements for your Facebook ads this 2022:
Targeting Options
Targeting helps advertisers efficiently spend ad budget by breaking an audience down using demographic factors (age, location, gender, etc.). Moreover, targeting utilizes information such as the ads they have clicked on, the pages they engage with, and even the mobile device they are using to access their Facebook account.
With data collected from targeting, you can determine to whom Facebook should display your ads. When you can target the right audience, you increase the chances of getting more conversions and generating more leads. Finally, targeting allows you to send specific ads to customers at different stages of your marketing funnel.
Custom Audiences
Through the Custom Audiences feature on Facebook, you can target the people who already know about your business. For example, you can create a custom audience by uploading first-party data, such as an email marketing list or a list of your previous customers.
Facebook allows you to choose a source for your custom audience, including your sources and Facebook sources. For your sources, this will include Website, App activity, Customer list, and Offline activity. For Facebook sources, this will consist of Video, Lead form, Instant Experience, Shopping, Instagram account, Events, Facebook Page, and On-Facebook listings.
Lookalike Audiences
Aside from Custom Audiences, you can also use Lookalike Audiences to find a new audience similar to your existing customers. Facebook takes insight from your current audience and uses this to determine those who are most likely to become your customers.
You can use the custom audience you have previously created to create lookalike audiences. Then, you can begin targeting lookalikes for your ad campaigns on Facebook. Using lookalike audiences helps us expand our audience pool size, increasing our chances of connecting with more potential customers.
Robust Analytics
You need to know which ads work and which do not. Fortunately, Facebook also allows you to work with various metrics to create reports that would help you evaluate and improve your marketing campaigns.
You can do this with Facebook's Ads Manager. It provides insights on post engagement, conversion rates, sales, and the like. With the insights you can collect from the Ads Manager, you can create effective ad campaigns.
Pay-Per-Click Advertising
It would be best to use ads to help more people know about your business. However, since Facebook, much like other leading social networking sites, is a pay-to-win system, you must employ PPC campaigns. In addition, doing so will help widen the reach of your ad campaigns compared to when only relying on organic.
You must know how to target the right people and craft the perfect content that they want to see. In doing so, your business will stand out from the rest of your competitors. In the end, you can get more people to use your products and services and increase your ROI.