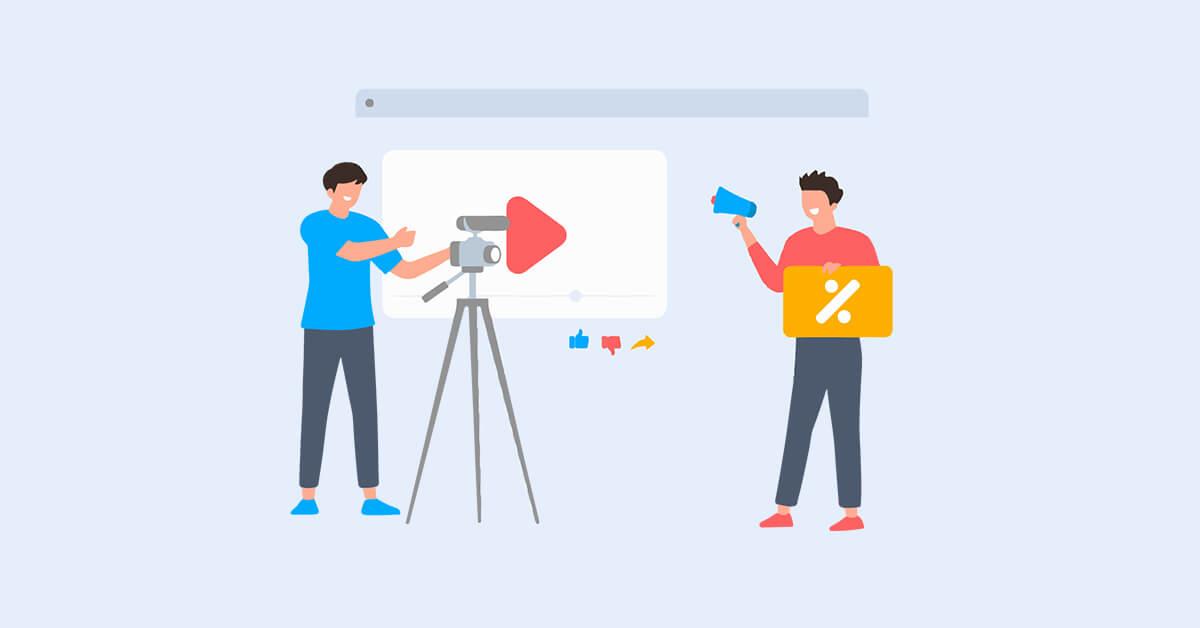 April 25, 2022
Learn Video Marketing: Resources for Enhancing Your Skills
When it comes to Digital Advertising, Video Marketing is one of the most potent weapons in your arsenal. In addition, it's one of the fastest-growing Content Marketing strategies, as over 244.4 million people watch videos. Thus, there's a need to learn Video Marketing strategies for attracting and retaining leads.
Wyzowl found that video is "a top priority for marketers." Video Marketing can grab your audience's attention, engage with them, and gain results. However, Video Marketing isn't as easy as some people make it out to be. 
Learn Video Marketing to Boost Your Skill Levels
It's easy to create a video and post it online. But, you need to get people to notice it and then share it with others. So, of course, your brand will benefit from Video Marketing.
It's vital to create excellent video content, so you might be able to apply some Templates for Videos, all ready for use. But what about the rest of the editing and marketing processes?
So, here are three of the best resources to help you learn Video Marketing. Also, you can find out more about everything else you may need to know.
Online Courses & Training
Enrolling yourself in online courses and training doesn't have to be expensive. Many sites offer free education to help you with your marketing strategy, specifically for learning about Video Marketing. They cover everything from editing, video strategy, on-camera performance, and video SEO.
These courses can range from $0 to $1,000 and are available in subscription models, usually monthly or yearly. There are also one-time fees for specific programs or courses.
Enroll at these places for this type of training: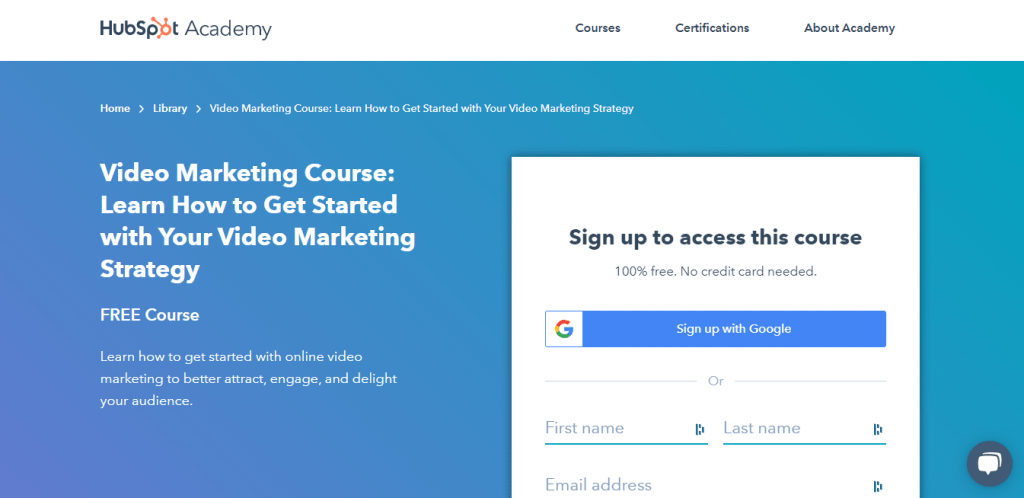 Source: HubSpot Academy.
HubSpot Academy stands as one of the trailblazers in the marketing world. Where else would you want to learn more than one of the best? HubSpot is precisely that, and they offer their courses for free.
They have a course on Video Marketing Strategy for aspiring video producers, marketing professionals, and content producers. HubSpot's learning program offers four lessons with over 29 videos. So, in under two hours, they cover all the basics! In addition, you can learn about business strategies for the types of Video Content, production and tracking.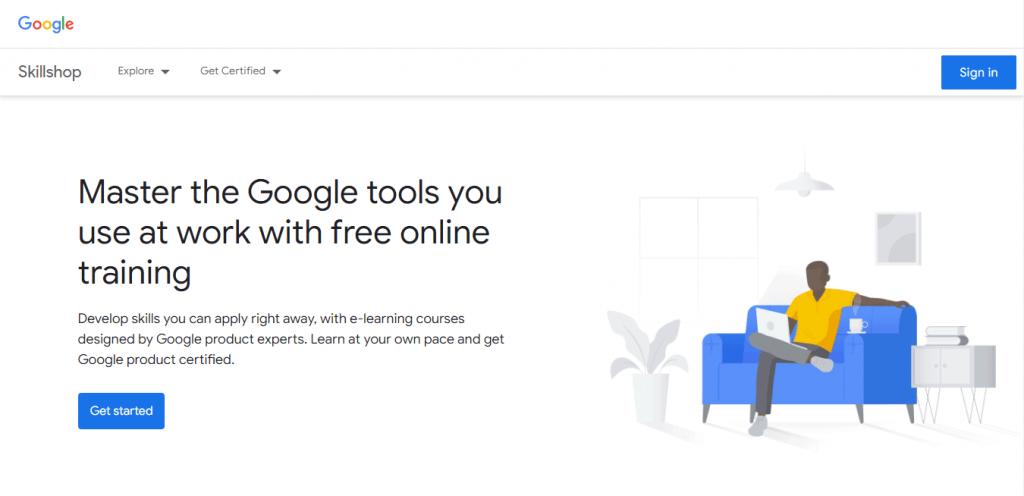 Source: Google Skillshop.
Google Skillshop is a free training program offered by Google for video advertisements. You can take up two of these courses for free, starting with their Create Effective Ads for Video Campaign program. Additionally, you can get your certification from its Google Ads Video Certification course.
Otherwise, you can enroll in Google's Fundamentals of Digital Marketing Course and learn more about digital marketing and its core concepts. This also gives you a certification that can help improve your CV, find you a job, and establish your career.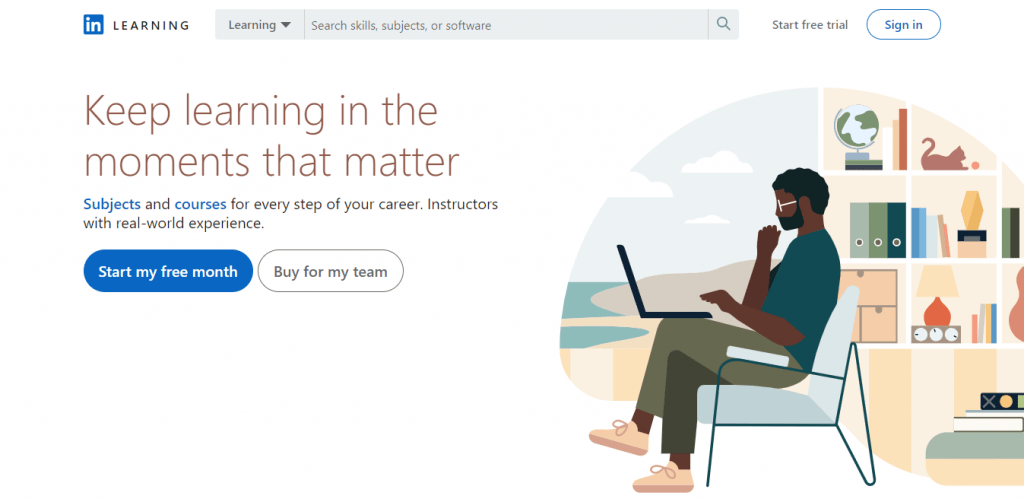 Source: LinkedIn Learning.
If you want an overview of the online video market, look no further. LinkedIn's Online Video Content Strategy introduces you to the basics of video production and marketing in no time! For that specific course, you'll gain insights into Social Media by combining the principles of Video Content Strategy with effective execution. As a result, it ensures your campaign reaches its highest level of success.
LinkedIn's program is comprised of forty bite-sized video lessons and quizzes to test your knowledge. Once you pass, you get a digital certificate for your LinkedIn profile and resume. This certification will add a touch of class to your professional image. However, at the same time, you can prove your abilities in a fun way.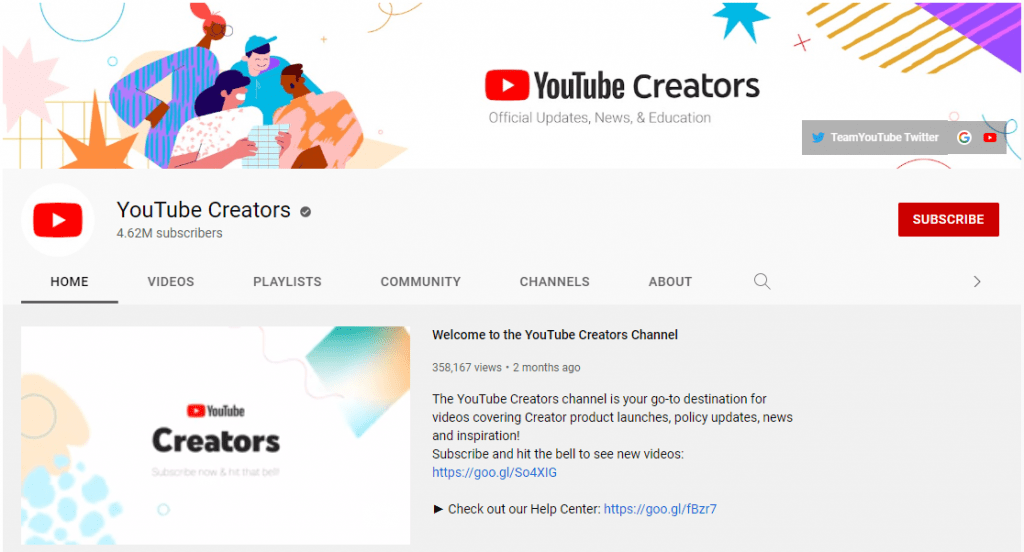 Source: YouTube Creator.
One of the free courses that marketers usually recommend is YouTube Creator. Although it's less a course and more of a channel, there's still much to learn from YouTube. After all, it's one of the leading video platforms in the industry, with over 2 billion monthly users.
Created by the YouTube team, YouTube Creators is the resource for all things YouTube. Their website offers a ton of information on nearly every aspect of using the platform successfully, from channel optimization to monetization.
So you can choose to dive into an entire course playlist or sample individual lessons, depending on what you want. There's much to learn about YouTube Video Marketing!
You can also take alternative training courses for more hands-on training through Video Workshops. Although it can be more expensive, it's definitely worth it.
Workshops usually take one of three forms: half-day, full-day, or two-day. A full-day workshop is best if you want to see high attendance and lots of buy-in and alignment.
You can learn Video Marketing from other websites like Udemy, SkillShare, and Impact+.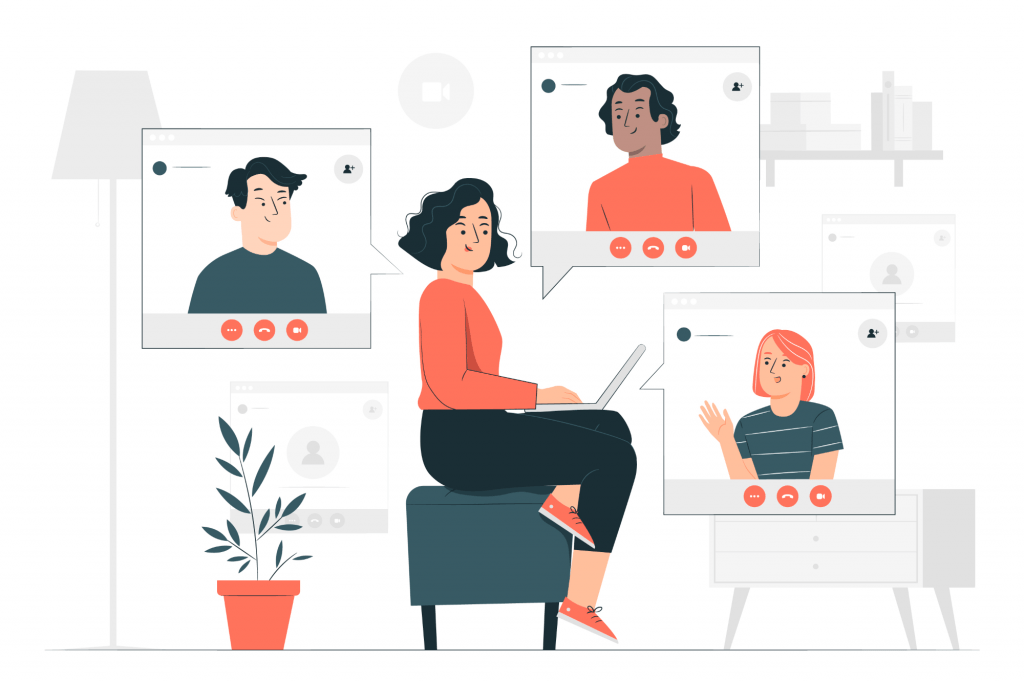 Consulting With a Professional
When it comes to video marketing, you might think you can fly solo. But, a little help never hurts, especially if this help comes from industry experts and professionals. And in this case, the industry in question is Video Marketing.
So video consulting or coaching helps you overcome the barriers of Video Marketing and assists with overall strategic planning. In addition, it helps empower and provide you with enough knowledge to be self-sufficient. Undergoing training with a professional means that you are immersed in different activities and exercises that help your brand. Also, your team practices the tactics and strategies that guide video implementation in your company or organization.
Aside from that, you can also seek the help of marketing professionals through their published works online. Check out articles, posts, or guides on Video Marketing online!
Through Live Events, Conferences, or Webinars
Last but not least for Video Marketing resources is learning through live events, conferences or webinars. These are often conducted by various organizations that are experts in the industry.
The number of speakers, creative, and marketing professionals willing to share their expertise through different platforms online is constantly expanding.
So chances are, if you search for it, you can easily find one near you or even from overseas! In the latter case, you can readily attend it through video conferencing.
Like all other things from this list, the prices of attending live events/webinars go from free to a couple hundred dollars. Live events provide a variety of positive takeaways and can be helpful to your growth. But, they're not necessarily as effective as an online course in which the curriculum is tailored to your specific needs.
However, it's a good learning opportunity, especially if you join in a particular topic that interests you or your team.
Learn Video Marketing and Gain a Larger Audience!
Learning Video Marketing is a revolutionary experience. It doesn't just stop once you start establishing and growing your brand. But, it's a consistent effort since the trends and the time are constantly changing. But as said earlier, you don't have to go through it alone.
The websites and resources found here are just a small fraction of the wealth of knowledge on the Internet. To start your video marketing journey, choose which one suits you best. Do this by determining your needs and desired outcomes, then choose whichever path suits you best.