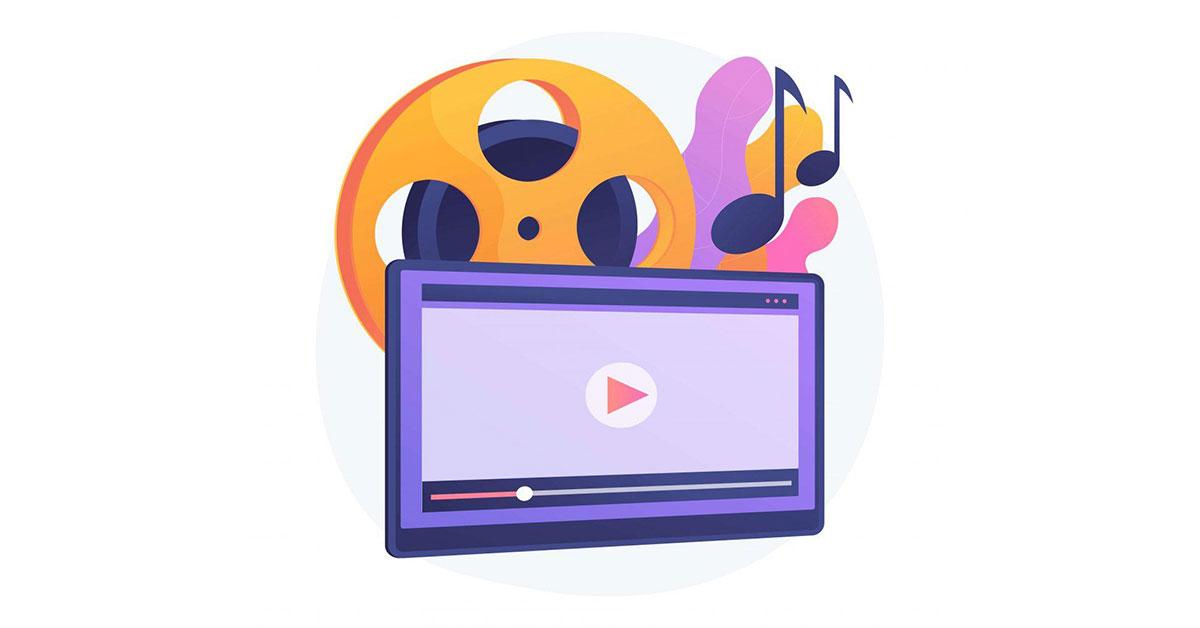 March 3, 2022
Wyzowl Releases Video Marketing Statistics for 2022
This article will present video marketing statistics discovered in 2021 research conducted by Wyzowl. It boasts 582 unique respondents composed of marketing professionals and online consumers. You can view its 2021 Video Statistics Page, but here's a summary of Wyzowl's video marketing statistics for 2022!
Video Marketing Statistics for 2022
In general, Wyzowl's research on the state of video marketing statistics suggests that:
People watch more videos online, and the number of videos has nearly doubled since 2018.
Even if the pandemic continues to interrupt video marketing plans, its disruption looks to be less severe than last year.
Marketers are more optimistic about video's ROI. Of course, it continues to have a significant impact on traffic, leads, sales, and audience awareness.
Consumers continue to use video as an essential component of their business interactions, and they expect to see more.
Video will remain a top priority for marketers, with overall consumption and spending growing in 2021. Fortunately, there are plans to rise again in the coming year.
ONE: Video Marketing Usage
An overwhelming majority (86%) of businesses use video as a marketing tool. With that, marketers (92%) continue to value it as an "important part" of their marketing strategy.
Despite these numbers, the research found that some marketers do not use video in their marketing campaigns. According to 23% of respondents, they lack time. Meanwhile, 16% said that they have no idea where to start when creating videos.
Moreover, 13% of respondents shared that they don't feel they need video in their campaigns. Ten (10%) percent of respondents said that video marketing is too expensive. Seven (7%) percent stated that they are unclear about the return on investment (ROI). Aside from that, 5% do not use video because they failed at convincing key decision-makers to use it.
Nevertheless, 79% of these non-video marketing respondents shared that they expect to use video in their marketing activities in 2022. That's ten (10%) percent more than the previous year's data, so will you be joining them in this change?
First-Time Video Marketers
The research also discovered that 18% of their respondents were first-time video marketers in 2021. The figure moved down from 24% in the previous year.
According to 46% of these first-time video marketers, they started using videos because they are easier to create in-house. Aside from that, 46% said that it has become easier to convince key business decision-makers to try out video content.
According to 43% of the respondents, video was also made necessary because of new challenges, including the pandemic. Sixty-four (64%) percent of respondents even said that the pandemic greatly affected their video marketing plans for 2021 and 2022. Despite this, only 50% of the video marketing respondents shared that the pandemic affected their marketing budget for 2022. According to the survey results page, the numbers have decreased compared to last year's 63%.
Aside from that, 38% of the respondents mentioned how it is now more convenient and less time-consuming to create videos. There are tons of video marketing tools that you can use online. Moreover, twenty-seven (27%) percent said creating videos has become more affordable. Finally, 22% of the respondents shared that they understood better the ROI of video marketing, which encouraged them to invest.
TWO: Types of Video Created
Now, let's discuss what kind of videos businesses create. Forty-two (42%) percent of businesses mostly create live-action videos. Meanwhile, 33% focus mainly on creating animated videos. The remaining 15% utilize screen-recorded videos for their campaigns.
Explainer videos are the most popular videos generated when it comes to purpose. However, video is also used for an ever-increasing number of purposes, including:
posting on social media platforms;
testimonials;
ads;
sales;
product demos;
and more.
When it comes to who creates these videos, 55% of video marketers shared that they make their videos in-house. Meanwhile, 12% said they exclusively hire other people or another company to create their videos. The remaining 32% use a combination of the previously mentioned methods.
THREE: What Success Looks Like
Now, let us discuss what marketers are looking to achieve if they create videos for their marketing campaigns.
According to 62% of the respondents, they determine video marketing success through engagement. Naturally, the engagement includes the likes, shares, and comments their videos get. But then, 61% said that success relies on the number of views their videos get. Also, 60% agreed that the success of a video campaign is determined by leads and clicks.
Moreover, 44% mentioned that video marketing success lies in brand awareness and PR. But, then, 41% of the respondents said it relies on customer engagement and retention. Finally, 27% mentioned that pure, bottom-line sales define video marketing success.
In terms of return on investment (ROI), 87% of marketers shared that video helped them increase traffic. Then, 82% of marketers said that video helped them improve dwell time. Moreover, 94% of marketers shared that video assists in increasing understanding of products or services. Aside from this, 86% of marketers mentioned that videos helped generate leads.
Aside from that, 81% of marketers shared that videos helped them directly increase their sales. Meanwhile, 49% of marketers said that video helped reduce support calls. Ninety-three (93%) percent of marketers said that video helped increase brand awareness. Finally, 87% of marketers agreed that video helped them achieve good ROI.
FOUR: How Customers View Videos
According to 96% of the respondents, they watched an explainer video to learn more about a product or service. Meanwhile, 88% said that videos convinced them to purchase a product or avail of a service. Moreover, 78% shared that videos convinced them to buy or download a piece of software or app.
Furthermore, 73% prefer to watch a short video to learn about a product or service. Meanwhile, 11% preferred reading a text-based article, and 4% preferred viewing an infographic. Finally, there are 3% of respondents who prefer downloading a manual.
Also, 3% want to learn about a product or service in a webinar or pitch. The remaining 3% prefers learning about it through a sales call or demo.
People watch an average of nineteen (19) hours of online video weekly compared to 10.5% in 2018. Considering this trend, we can see that people are twice as likely to share video content in 2022.
FIVE: Video Marketing Channels
Below are the channels where marketers plan to use video in their marketing strategy in 2022 to help boost audience numbers:
YouTube (88%); -1% from 2021
LinkedIn (68%); +5% from 2021
Instagram (68%); +10% from 2021
Facebook (65%) -5% from 2021
Webinars (46%); -7% from 2021
TikTok (33%); +13% from 2021
InstagramTV (30%); the same as 2021
Twitter (29%); -2% from 2021
Facebook Live (26%); -2% from 2021
Interactive videos (17%); -7% from 2021
Virtual Reality (14%); +2% from 2021
360 degree videos (10%); -2% from 2021
Snapchat (6%); the same as 2021
From all of the respondents, more than 99% plan to use video as part of their marketing strategy in 2022. Then, 66% plan to increase or maintain their spending on video. Finally, 88% of respondents plan to see more video content from brands in 2022.