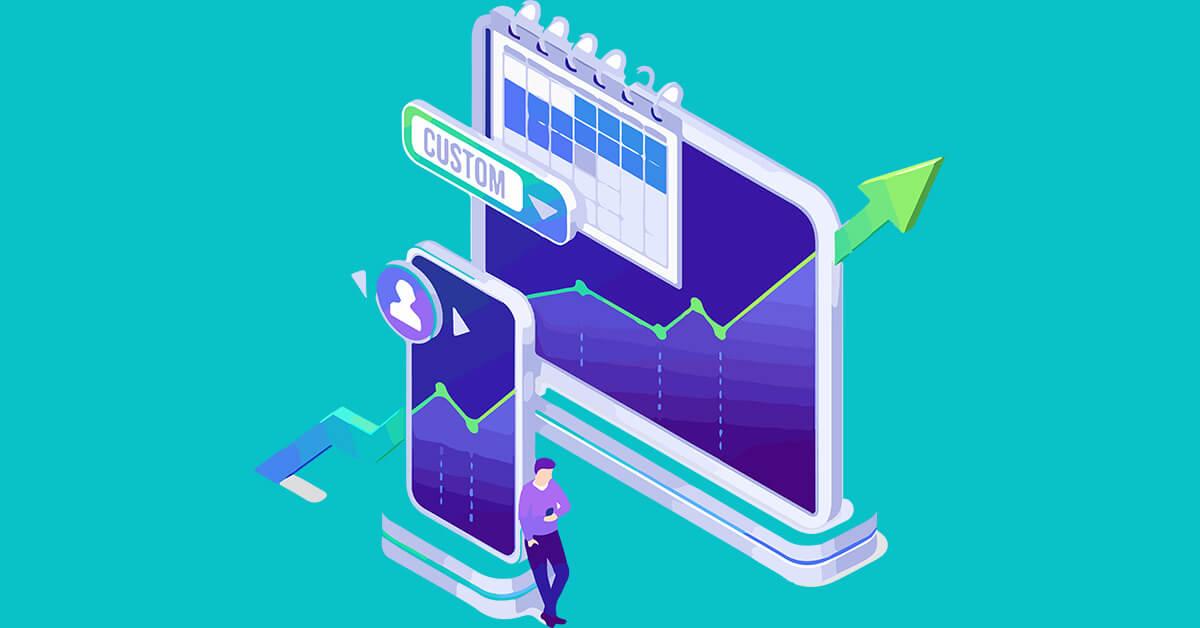 March 29, 2022
Google Analytics for Content Marketing: Building a Strategy
Analytics such as Google Analytics is a gem in helping you create good content marketing and good content strategy. It collects a considerable amount of data about your brand and your audience. In addition, analytics ultimately determines how well your current approach towards your social media marketing is performing. This enables you and your team to identify what kind of content your audience is mostly consuming. Also, you can learn about what other things you still need to improve.
Google Analytics boosts Content Marketing strategies.
Google Analytics enables website owners such as yourself to examine data. This data includes how people locate, engage and navigate between your pages. It is a tool that collects the information you need. So, it will help you transform these statistics into concrete action. This action is highly beneficial for your brand and the content you put out.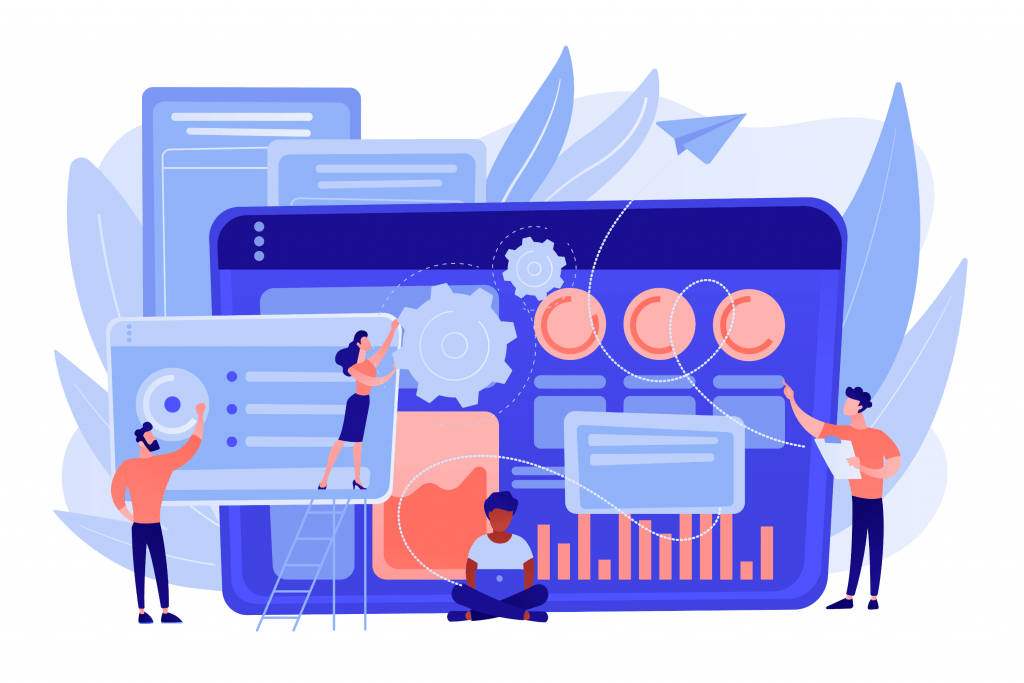 Best of all, it's completely free. No payments nor fees are needed!
Are you beginning your journey with Google Analytics, or whether you are still planning or contemplating on it? Then allow us to walk you through how you can use it to your advantage for effective content marketing.
There is no journey without a destination.
So, like all endeavours we have in life, especially in business, setting up a goal. It's crucial to solidify your brand and content, establish success indicators, and track your progress. Plus, it helps you plan the steps you ought to take next. So, you need a clear picture of your goals.
Google Analytics for content marketing allows you to configure your goals on the website based on your brand. This will prevent you from flying blindly! There are four types of goals that you must identify. These are the Destination Goal, Duration Goal, Event Goal and Page/Screen per session goals. If you are still new to setting your goals, Google Analytics will help you through it.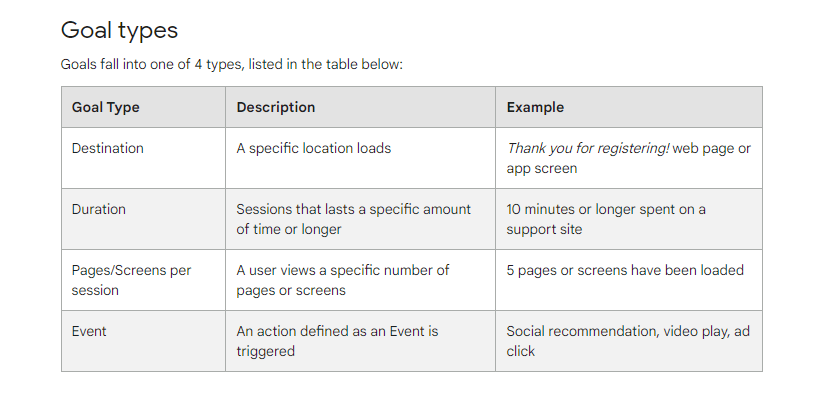 Source: Google Analytics Help.
Ultimately, this will help map out what you need to do. Then, you'll have a clear direction on the steps you must take to achieve these objectives in no time!
Once you do, you can also set a monetary amount to the conversation for every goal completed by a user. This amount is seen on the report of your Goal Value and is recorded and added together.
Use It to Generate Your Traffic
One principal goal in content marketing is increasing your traffic and reachability. Through Google Analytics, you can easily do this by tracking down your Traffic Metrics.
The website's traffic report will show you the pages with the most views and unique page views. So, you'll see which page or post holds people's attention the longest or which does the exact opposite.
Source: Marketing Insider Group.
By studying the information on these reports, you can see which content is doing better. This can give you a clue of the kind of topics that you should put out. Then, you can post follow-up articles or related content based on it. Or find a new approach depending on your data. Once you've done this, you may continue to plan and organize your content using Marketing Calendars and other Social Media Scheduling Tools.
You can also study your audience/customer behaviour based on their visits or Navigation Analytics. You can easily find this by clicking on any page on your traffic report and selecting Navigation summary.
Utilize On-Site Search Queries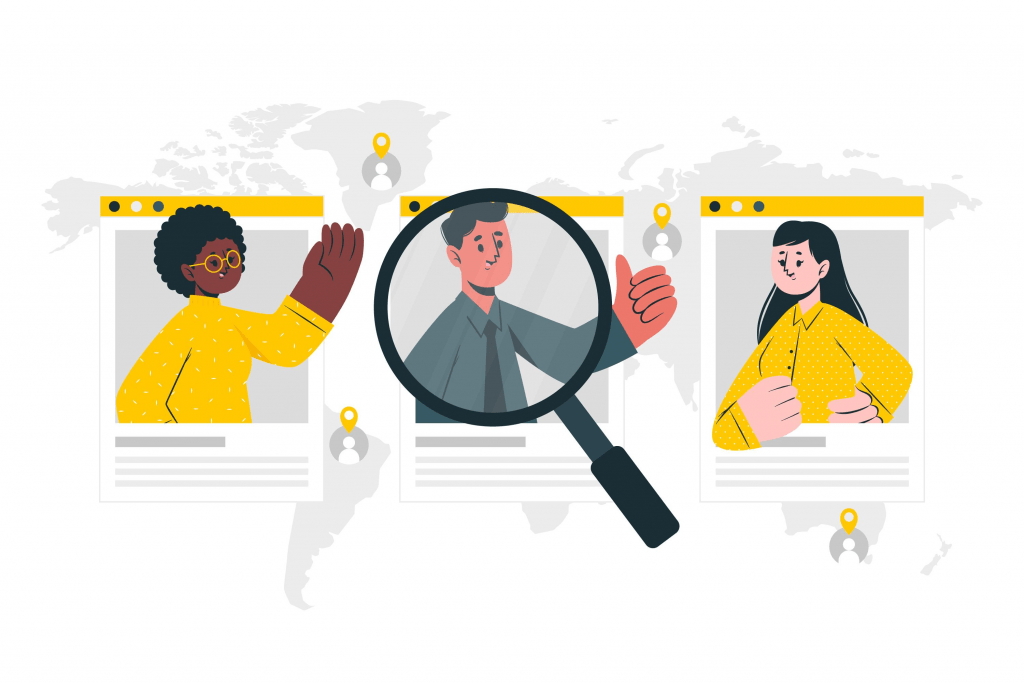 It helps to know what your audience is searching for. So if you have not set it up yet, consider adding an on-site search box or Google Search Box. With this, you can easily find and discover different content ideas from your customers/audience!
This will also be mutually beneficial on their end. They can simply look for the content they want on your page without constantly scrolling through pages. It organizes your content and gives you range at the same time.
Google Analytics for content marketing and strategy helps you with this data by simply going to your on-site search terms report. The information you find there will give you the keywords people are looking for. Also, you can compare it with what you have, what you've been targeting, and keywords you should consider adding.
Another tip that you might also want to remember:
Make sure that your page is as mobile-friendly as possible because this is where your audience/consumers are primarily using it. To track down how your site is performing on mobile devices, you may click on the Audience section. It's on the left-hand bar search. Then, select the mobile tab.
It's best to ensure that you optimize your loading speed. Your audience will want to visit your website more if the page experience is speedy yet smooth. Conversely, a slower loading time may lead to a smaller number of the audience wanting to revisit your page.
Google Analytics for Content Marketing is a massive help.
Google Analytics is only one of the many Social Marketing Analytics Tools that can help you manage and market your content. It's one of the best tools to assist you with your content strategy.
Plus, it's completely free! So what more can you ask for? Consider setting up your Google Analytics for your content marketing now.