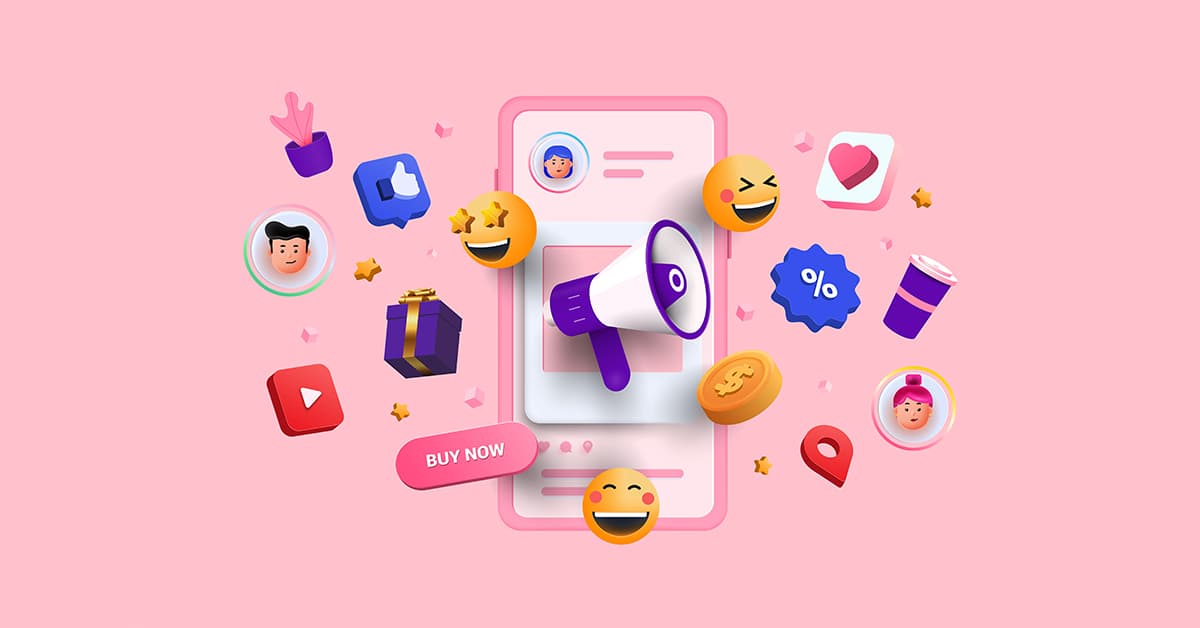 November 14, 2023
The Power of Social Media Posting as Resourceful Marketing Tactics
Today, there is no doubt that social media posts are one of the most influential and popular things to ever come out on the internet. Because of the growing reliance on post to multiple social media platforms have become the juggernaut for online marketing stages and a field in reaching towards the target audience.
Source: Statista
Currently, the number of social media users worldwide has garnered an incredible number of 4.9 5 billion people worldwide out of the 5.3 billion of internet users worldwide. This goes without saying that businesses won't have a second thought in bringing their market to the digital platform.
But how does a simple social media posting lead to a growing improvement over your business? Let's dive in to further understand how and why.
Understanding the Impact of Social Media Posting
The numbers don't lie, everyone nowadays has access to the internet and uses it on a near-daily basis. Users mostly use the internet for convenience of finding information, stream entertainment, research important data, or simply post to multiple social media what thoughts they have in their mind.
With the efficiency and accessibility of the internet. It is easy for anyone to go online and gain recent information about anything. Due to the ease of internet accessibility, social media has truly transformed the way we communicate, bringing together billions of individuals across the globe.
Social media postings play a role in affecting human psychology in a manner of speaking. Posts on social media provide an idea of what the individual wants to show, tell, or simply inform to other users. The reviews, reactions, and shares are the testament of how successful the post is in delivering its concept.
Leveraging the Power of Social Media Posting for Marketing
The use of social media posting provides an efficient approach in increasing investment for marketers in reaching their goals. In order to remain competitive, brands need to think outside the box continuously and strategize their marketing more effectively.
Source: HubSpot
In recent studies, social media platforms are also places where consumers raging from age 18 to 54 are most likely to discover new products. By posting to multiple social media platforms, businesses and organizations can see the effectiveness of their online advertisement and gather necessary data from the comments, reactions, and shares the posting generates over time.
Businesses can also ride along the changing trends and other influential ideas the social media landscape has to offer. They can strategize and design their products to fit on a specific time and event and post it accordingly. 49% of consumers tend to find a product from a target ad.
Driving Click-On Actions Through Effective Social Media Posting
Click-on actions refer to an instruction or message that would intrigue the viewer to click onto a specific link or post to be redirected to the targeted page. This is an effective marketing strategy in developing organic traffic within a specific page or website.
Businesses can use this approach in making the customers feel like they are about to miss out on something great or special. Post to multiple social media focus on driving click-on actions can get viewers to act quickly and garner more attention to the business's specific product.
Social media posts already involve using attention-grabbing visuals, such as detailed images and videos, in capturing attention. Businesses can utilize this in reaching towards their specific audience and garner their attention using visual appeal and carefully thought out captions.
Enhancing Social Media Posts for Effective Marketing Results
Social media posting should not follow the same formula with the same format. Just as how any business and organization adapts over time, so do the posts within social media. There have been certain trends that are influencing how social media marketing is delivered.
One of the ongoing trends that have a major push today is the dominance of video contents. Video content posts have revolutionized the way the message, advertisement, and product sale is delivered. This is why platforms such as YouTube and TikTok are some of the most dominant platforms to date. The power of video marketing is considered to be a crucial role in any businesses' marketing approach.
Another influential trend is the inclusion of SEO on posting to multiple social media. Social media platforms will be an efficient search engines for a wide range of services or products of varying interests. Social media platforms have a 30% increase in high engagement rate in comparison to hashtags.
Conclusion
Wrapping the discussion up, the power of social media posting is all about garnering the attention of your target audience. Any market relies on having a significant number of followers and customers to increase their revenue, growth, and identity.
Social media marketing is an effective key for any organization to have in garnering a wider range of customers in great numbers. With effective social media postings, they can make the most out of their online presence through the "post to multiple social media" strategy.